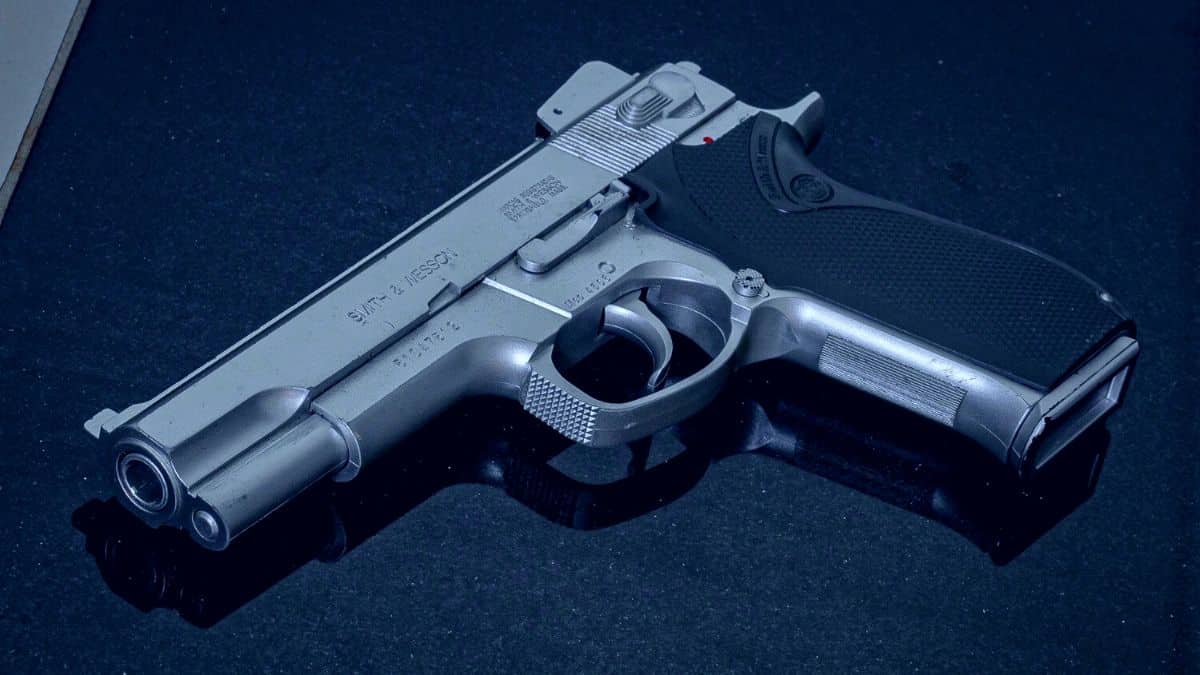 Bank of America denied having anti-firearm company policies.
QUICK FACTS:
An investigation by Senator Ted Cruz (R-TX) found that major banks implemented discriminatory policies within software company Intuit to prohibit services to gun sellers and manufacturers.
Intuit, the company behind the QuickBooks accounting software, prohibited gun and firearm manufacturing companies from using the payroll service.
The discriminatory practice was discovered after it was learned Intuit withdrew its services from firearm parts manufacturer Dawson Precision.
Although Dawson Precision explained to Intuit that it only manufactures parts for firearms, not the firearm itself, Intuit told the company to file a complaint with the third-party organization that flagged Dawson Precision.
However, Intuit did not provide contact information for the third party.
When confronted by Senator Cruz's staff regarding its policies, Intuit said JPMorgan Chase and Bank of America insist upon the policies.
While Bank of America denied having directed Intuit to withdraw services to gun companies, JPMorgan Chase admitted it pressured the software company to adopt the policy.
Following Cruz's investigation, Intuit removed the discriminatory policy against gun manufacturers and sellers.
FROM CRUZ'S LETTER:
In his letter to the CEO of Intuit, Sasan Goodarzi, Cruz wrote that he welcomes Intuit's "reversal of its policy that had forbidden gun manufacturers and sellers from using certain QuickBooks services."
"I hope Intuit's recent actions demonstrate a commitment to provide all legal gun manufacturers and sellers the full use of its products and services," he said. "It turns out that Intuit's firearm policies may not have been entirely of its own making," the letter reads. "When my staff approached Intuit about this issue, your company explained that its banking partners, JPMorgan and Bank of America, demanded that Intuit create and enforce bank policies regarding firearm sellers and manufacturers."
Cruz explained that after his staff met with the banks, Intuit "clarified that Bank of America required it to prohibit gun manufacturers from using QuickBooks payroll services while JPMorgan required Intuit to restrict gun sellers from using QuickBooks payment processing services."
After the investigation, Intuit removed its "prohibitions on payroll and payment processing for gun manufacturers and seller."
"Indeed, Intuit's policy now has no inappropriate restrictions targeting lawful gun manufacturers and sellers," Cruz wrote, commending Intuit for doing the "right thing regarding its payroll and payment services."
BACKGROUND:
American Faith reported that Chase Bank closed the account of natural health doctor Joseph Mercola.
Without being given a reason, the accounts associated with Mercola's company, Mercola Market, were also shut down.
On July 13, Mercola Market staff members received similar letters from Chase claiming the bank has "decided to close" their accounts because of "unexpected activity."
Employees of Mercola Market have speculated that the move was politically driven, particularly Mercola's stance on questioning COVID-19 vaccines.