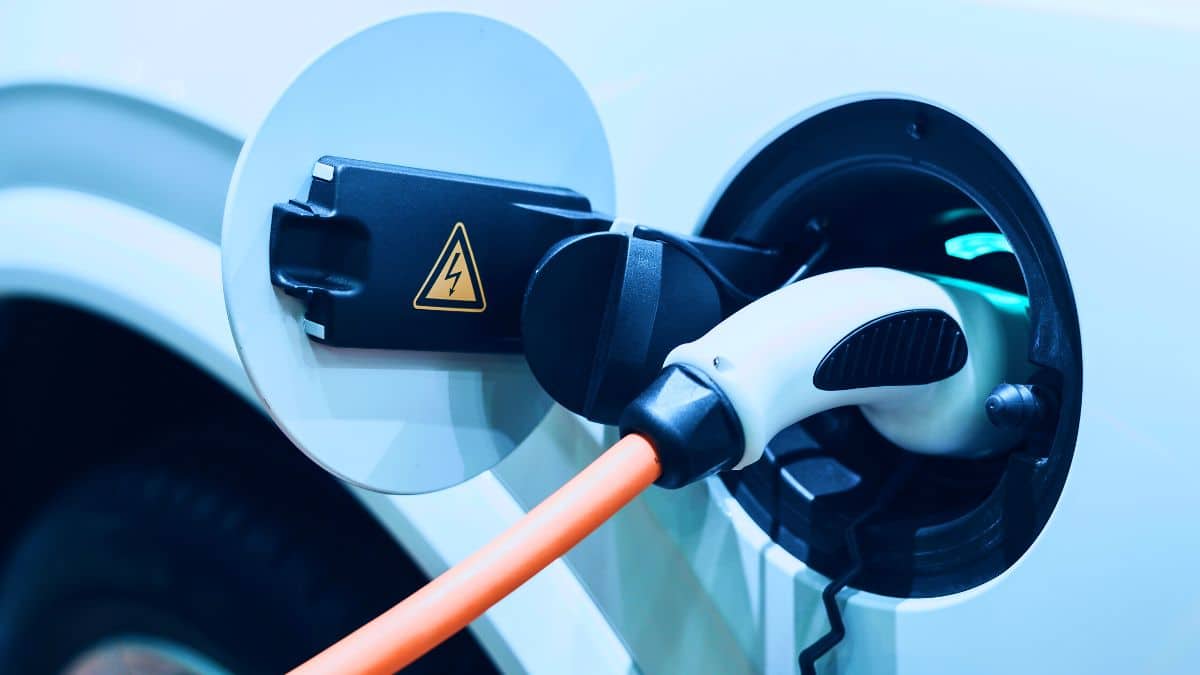 The move comes amid Congressional concerns that the car company was aligning with the Chinese Communist Party (CCP).
QUICK FACTS:
The Ford Motor Company said it was halting construction on a $3.5 billion electric vehicle (EV) battery plant in Michigan.
The plant was connected to the Chinese EV battery company Contemporary Amperex Technology (CATL).
CATL is owned by Bohai Harvest, 10% of which is possessed by Hunter Biden.
In a statement to Fox Business, Ford spokesperson T.R. Reid said, "We're pausing work and limiting spending on construction on the Marshall project until we're confident about our ability to competitively operate the plant. We haven't made any final decision about the planned investment there."
The project was expected to create 2,500 jobs.
In response to Ford's announcement that it was halting construction, former U.S. Ambassadors and co-founders of the Michigan-China Economic and Security Review Group Peter Hoekstra and Joseph Cella said, "We applaud that the construction of this reckless deal has been halted. From the outset, Ford Motor Company, the State of Michigan, the Michigan Economic Development Corporation and all other parties to it have been irresponsible in advancing this deal."
"There was zero strict scrutiny or due diligence, concerns of our intelligence and national security agencies were ignored and mocked," they added. "The halting of the construction is the natural result of the consent of the governed being ruptured by government and business elites. With citizen activists, we are not relenting or letting our guard down. We will keep fighting against the Ford-CATL and Gotion deals until they are no more."
The United Auto Workers Union called the construction pause "shameful," tweeting, "This is a shameful, barely-veiled threat by Ford to cut jobs. Closing 65 plants over the last 20 years wasn't enough for the Big Three, now they want to threaten us with closing plants that aren't even open yet. We are simply asking for a just transition to electric vehicles and Ford is instead doubling down on their race to the bottom."
UAW PRESIDENT SHAWN FAIN STATEMENT ON FORD'S ANNOUNCEMENT TO PAUSE CONSTRUCTION ON MARSHALL EV BATTERY PLANT:

"This is a shameful, barely-veiled threat by Ford to cut jobs. Closing 65 plants over the last 20 years wasn't enough for the Big Three, now they want to threaten us…

— UAW (@UAW) September 25, 2023
ORIGINAL PLAN FOR BATTERY PLANT:
The Ford battery plant was originally intended to be located in Virginia, although the state's governor, Glenn Youngkin (R), opposed the idea due to China's influence on the project, calling it a "Trojan horse."
The project then directed its effort to Michigan, a move celebrated by Democratic Governor Gretchen Whitmer, who poured $1 billion into the development.
"Ford is seeking close to a billion dollars in tax incentives from the State of Michigan," a Michigan Republican strategist said. "That's a billion dollars that will directly benefit the Chinese Communist Party. Republican lawmakers in Michigan should understand that this is an issue that will get national attention."
BACKGROUND:
Ford Motor Company was projected to lose $4.5 billion on its EV line in the second quarter of 2023.
The loss is almost twice as much as the amount lost on its electric vehicle (EV) division in 2022, during which the company suffered a loss of $2.1 billion.
"The shift to powerful digital experiences and breakthrough EVs is underway and going to be volatile, so being able to guide customers through and adapt to the pace of adoption are big advantages for us," said Ford CEO Jim Farley.