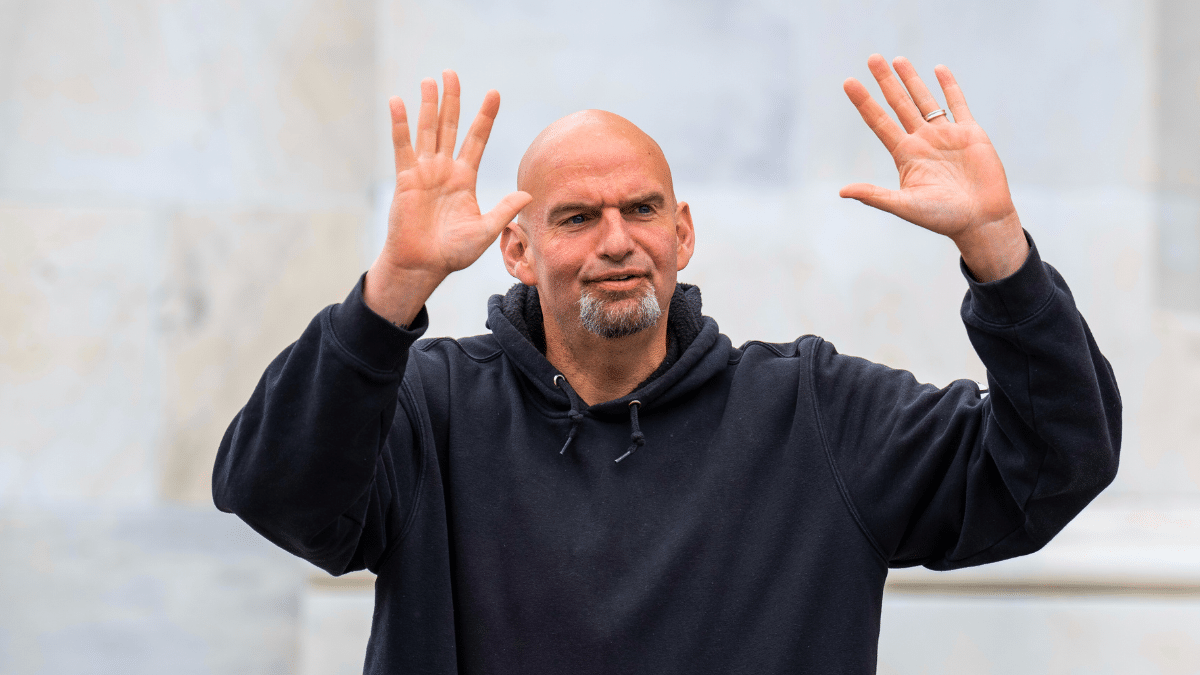 The Democrat-run U.S. Senate has eased up on its dress code requirements, allowing senators to dress as they please on Capitol Hill.
QUICK FACTS:
The United States Senate has decided to no longer enforce a dress code for elected lawmakers, accommodating the casually dressed Pennsylvania Senator John Fetterman (D-PA).
Senate Majority Senator Chuck Schumer (D-NY) reportedly "quietly" directed the Senate Sergeant at Arms to ease up on enforcement of the dress code.
"Senators are able to choose what they wear on the Senate floor. I will continue to wear a suit," Schumer said.
According to a report from Axios, the updated rule will go into effect this week.
Fox News correspondent Chad Pergram confirmed the move, saying Senators are now free to dress how they want.
"Fox confirms that the Senate will no longer enforce a dress code for senators. Senators can now what ever they want. However, others entering the chamber must comply with the dress code. Coats/ties for men. Business attire for women," Pergram posted to X.
REP. MARJORIE TAYLOR-GREENE ON THE SENATE'S NEW DRESS CODE:
"The Senate no longer enforcing a dress code for Senators to appease Fetterman is disgraceful," Taylor-Greene tweeted. "Dress code is one of society's standards that set etiquette and respect for our institutions. Stop lowering the bar!"
BACKGROUND:
In June 2023, Fetterman was seen wearing a hoodie and a pair of shorts with sneakers for an event with President Biden and Pennsylvania Governor Josh Shapiro in Philadelphia.
Fetterman was wearing the outfit while meeting Biden at the airport upon his arrival, and later at an event where Biden and Shapiro updated Americans on the work that has taken place to ensure a safe reopening of the major highway in the state.
The senator praised Biden at the event, insisting the president was "committed to infrastructure."
"Little over a year ago, the president and I were standing right next to each other at a collapsed bridge in Western Pennsylvania, a bridge that I drove over just the night before with my young son. He showed up within just hours after that bridge collapsed there," Fetterman said. "And he promised to make sure that any resources that they needed and any help and support and guess what? That bridge was built less than a year well, well in front of time."