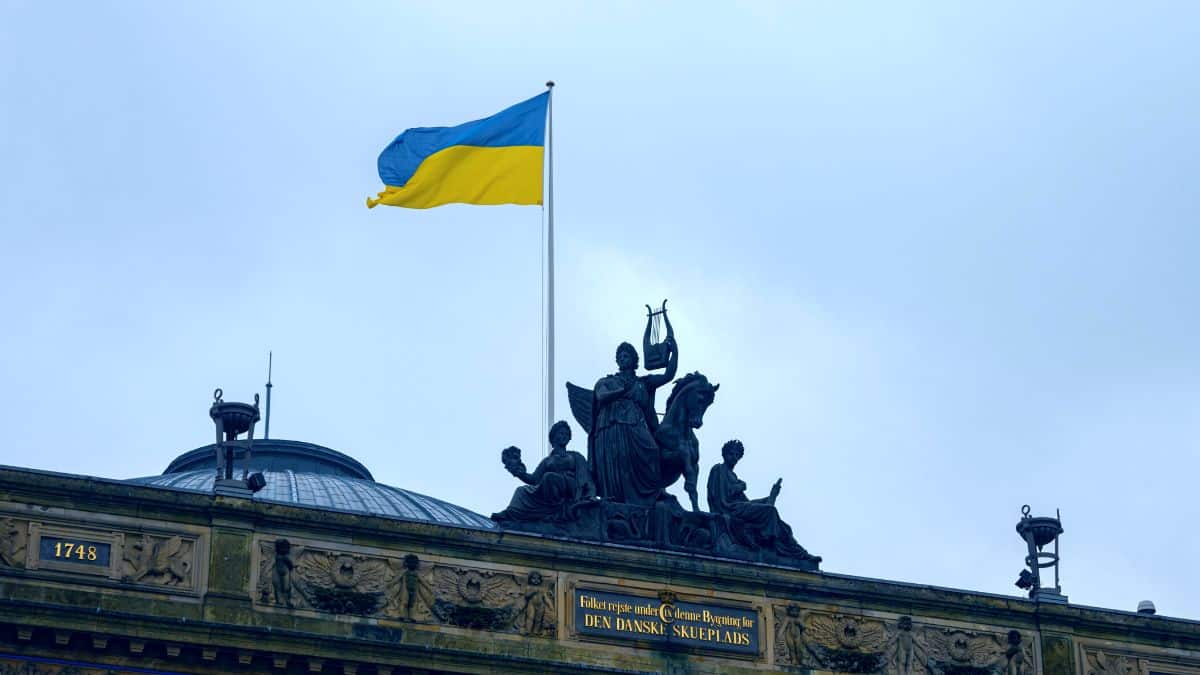 A recent brief from the Quincy Institute for Responsible Statecraft (Qi) has called into question the funding sources of U.S. think tanks and the potential for conflicts of interest in their policy recommendations.
The report investigates the funding of think tanks by the Department of Defense (DoD) and defense contractors and suggests that "the interests of the most generous funders can dominate think tank policy debates."
The document specifically focuses on the debate around U.S. military involvement in the Ukraine war.
"Since Vladimir Putin's illegal and disastrous decision to launch a full–scale invasion of Ukraine, the United States has approved approximately $48.7 billion in military spending," the report states.
However, despite the very real risk that escalations could lead to direct U.S. military involvement, "few think tanks have critically scrutinized this record-setting amount of U.S. military assistance."
Qi's study found that "the vast majority of media mentions of think tanks in articles about U.S. arms and the Ukraine war are from think tanks whose funders profit from U.S. military spending, arms sales and, in many cases, directly from U.S. involvement in the Ukraine war."
The brief asserts that these think tanks often endorse public policy solutions that financially benefit their funders, while failing to disclose apparent conflicts of interest.
The analysis also highlights the media's predominant reliance on think tanks funded by the defense sector.
"Media outlets disproportionately rely on commentary from defense sector-funded think tanks," Qi states.
It also claims that media outlets rarely identify these conflicts of interest, therefore potentially deceiving their readers, listeners, or viewers.
Among its key findings, the report reveals that 21 of the 27 think tanks, whose donors could be identified, received funding from the defense sector, which constitutes 77 percent of the total.
Qi notes, however, that "because donor disclosure is voluntary, we cannot determine the percentage of think tank funding that is derived from defense contractors."
It was also found that think tanks with financial backing from the defense industry are cited by media outlets 85 percent of the time in articles related to U.S. military involvement in Ukraine.
"This is seven times as often as think tanks that do not accept funding from Pentagon contractors," the brief states.
In response to these findings, Qi recommends several policy changes.
The report calls on Congress to end the era of "dark money" think tanks by mandating public disclosure of funding received from U.S. or foreign government agencies or firms working for them.
Moreover, think tanks should disclose, within their publications, any funding they receive from entities with a financial interest in the subject matter of the publication.
Finally, the report urges media outlets to report any conflicts of interest with sources discussing U.S. foreign policy, arguing that "this information provides important context for evaluating expert commentary and is, arguably, as important as the commentary itself."
On Wednesday, Democrat 2024 presidential candidate Robert F. Kennedy Jr. (RFK Jr.) tweeted a comment on Qi's brief, emphasizing that the "defense industry manipulates the media, government, and public opinion through its massive funding of think tanks."
He quipped, "Pay no attention to the man behind the curtain!"