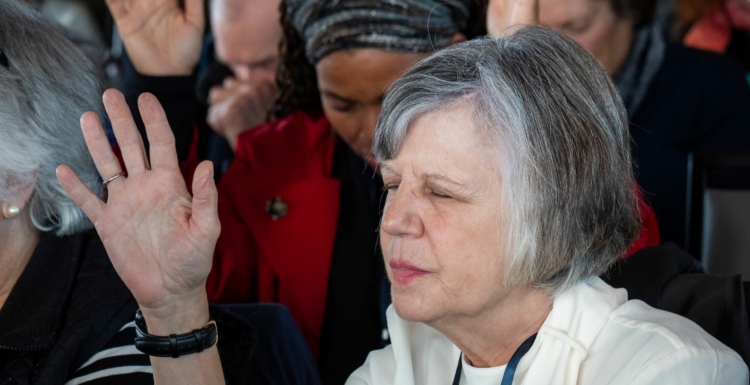 Persecution will come.  Jesus said it would.  There is nothing we can do to stop it.  However, it is our response to it that should set us apart as followers of Christ.
I was reading a post from a well-known minister last week.  It was a good word.  I enjoyed it and I agreed with it.  Yet, as I scrolled through the comments expecting to read confirmations and "amen", I was shocked at what I saw.
Those who did not agree were quite vocal and ugly.  The language in the comments was offensive to my spirit.
I brushed it off as persecution.
What surprised me further was that the minister reacted to them with the same hostility and ugly comments were flying back and forth between the minister and the commenters.
The Bible tells us persecution will come.  It also tells us how to respond to it.
Rom12:14-21 says, Bless those who persecute you; bless and do not curse. Rejoice with those who rejoice, and weep with those who weep. Be of the same mind toward one another. Do not set your mind on high things but associate with the humble. Do not be wise in your own opinion.  Repay no one evil for evil. Have regard for good things in the sight of all men. If it is possible, as much as depends on you, live peaceably with all men. Beloved, do not avenge yourselves, but rather give place to wrath; for it is written, "Vengeance is Mine, I will repay," says the Lord." Therefore, if your enemy is hungry, feed him; If he is thirsty, give him a drink; For in so doing you will heap coals of fire on his head.  Do not be overcome by evil but overcome evil with good. (NKJV)
In the Amplified Bible, 2 Tm 4:5 says, But as for you, be clear-headed in every situation [stay calm and cool and steady], endure every hardship [without flinching], do the work of an evangelist, fulfill [the duties of] your ministry.
We are not to react in our flesh but respond according to the word of God.  Anger is a knee-jerk reaction.  Instead we should respond with wisdom, patience and godly insight.
We are commanded to bless and not curse.  We are not to repay evil for evil.  God's word urges us to live in peace as much as we can, with all men.
In this current season, anger and division seems to be running amuck.  I agree it can be difficult to deal with on occasion.  However, we must take a deep breath and ask God how we should respond.  If not, we will likely react in anger.  Anger never accomplishes any good thing.
Refrain from anger and forsake wrath! Fret not yourself; it tends only to evil.  Ps 37:8
And one of my favorites, from Prv 15:1; A soft answer turns away wrath, but a harsh word stirs up anger.
Years ago, I was interviewing Joyce Meyer when she made a profound statement that has become a guide for me.  We were discussing a particular statement she had made when she asked me to remove it.  She then said, "that would produce no good fruit."
Before I respond in difficult situations, I often ask myself this question; "would it produce any good fruit?"  If the answer is no, I keep silent.
It is the word of God that should guide us in every situation.
Today, we find ourselves in a difficult season.  One where emotions are running high.  It is up to us to prepare our hearts in advance to respond to persecution.  To respond in love, for God is love.
Kim Potter is a writer, ordained minister and worshiper of God.  Her writings reveal a heart that desires to encourage and empower God's people. Through A New Thing Ministries, she sends a daily writing via email to thousands of people around the globe.  For more information visit; www.anewthingministries.com