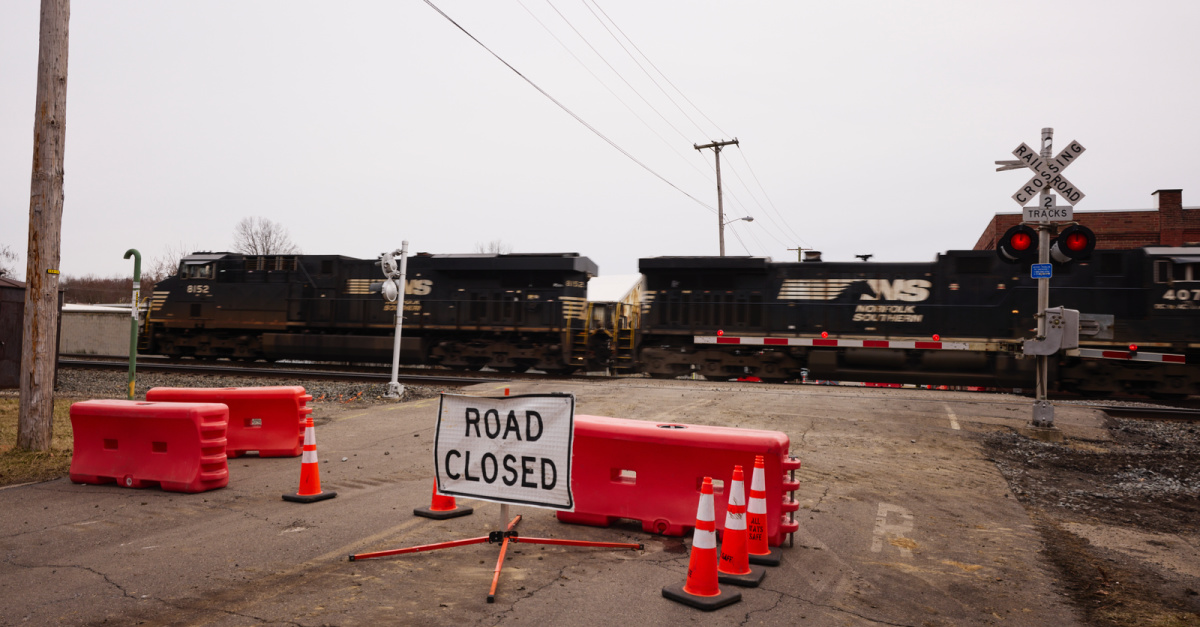 The Environmental Protection Agency (EPA) has responded to a Norfolk Southern train derailment in Ohio earlier this month that released toxic chemicals into the small village of East Palestine.
The wreckage, which took place on Feb. 3, resulted in a fire that burned for days. Residents were told to evacuate their homes. According to CBN News, some residents have reported health problems, including eye, throat and skin irritation.
During a press conference on Tuesday, EPA Administrator Michael Regan contended that Norfolk Southern must take responsibility for the disaster, NPR reports.
"Norfolk Southern will pay for cleaning up the mess that they created and the trauma that they inflicted," Regan said. "In no way, shape or form will Norfolk Southern get off the hook for the mess that they created."
He added that the railroad company must attend and participate in public meetings under the EPA's request.
"We recognize that we have a responsibility, and we have committed to doing what's right for the residents of East Palestine," the rail company said. "We are committed to thoroughly and safely cleaning the site, and we are reimbursing residents for the disruption this has caused in their lives."
As of Tuesday, Norfolk Southern has pledged over $6 million plus an additional $3.8 million in direct financial assistance to families affected by the accident. The company will also work with regulators and elected officials to improve railroad safety following the derailment.
One resident, 11-year-old Zack, said, "Our face has been burning, and it's really bad, the headaches, massive, almost passing out."
Some farmers expressed concern over the toxic plume of smoke from the hazardous materials since it would affect their crops.
"I'm concerned about what could be the toxicity of my soil, and does that indicate how we can plant this spring," farmer Jan Douglas said.
According to CBN News, amid the disaster, a local church has become a health clinic where people can meet with nurses and toxicologists.
Ohio Gov. Mike Governor Dewine recently visited East Palestine with a top EPA official and asserted to citizens that the drinking water is safe.
"Yes, it's safe," Dewine said as he took a sip of water.
According to Norfolk Southern, 1.5 million gallons of contaminated water and 4,500 cubic yards of contaminated soil have been removed from the site.
Transportation Secretary Pete Buttigieg recently visited East Palestine. He also announced new measures that will help prevent future train derailments.
"We are pushing a three-part drive on rail safety: Things that we're doing at the Department of Transportation to raise the bar, things that we need help from Congress to do in order to hold rail companies accountable," said Buttigieg.
Photo courtesy: ©Getty Images/Angelo Merendino/Stringer
---
Milton Quintanilla is a freelance writer and content creator. He is a contributing writer for Christian Headlines and the host of the For Your Soul Podcast, a podcast devoted to sound doctrine and biblical truth. He holds a Masters of Divinity from Alliance Theological Seminary.