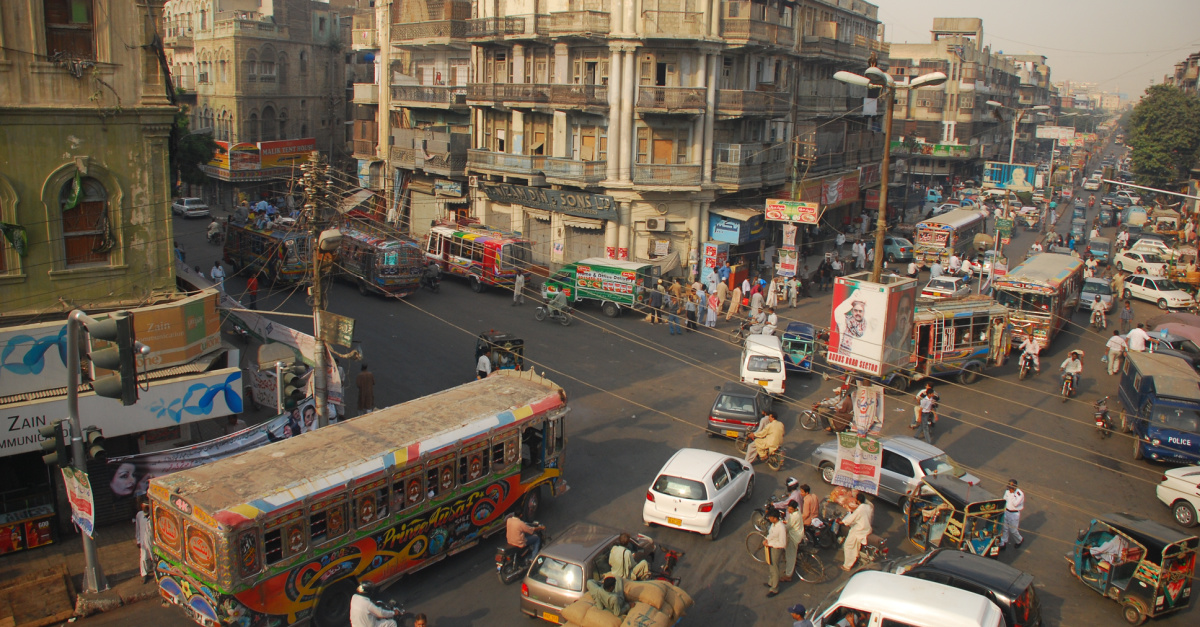 LAHORE, Pakistan
November 19, 2023 (Morning Star News) 
A Muslim gunned down a 20-year-old Christian in Pakistan on Nov. 9, the latest case of a religious minority victimized for unknown reasons with police slow to act, sources said.
 
In Talwandi Inayat Khan village, Pasrur tehsil of Sialkot District, Punjab Province, Farhan Ul Qamar was killed in his under-construction house at about 3 a.m. by Muhammad Zubair, his brother Shahan Ul Qamar said.
 
"Farhan was training to be a laboratory technician and was a humble soul, and we are clueless as to why Zubair trespassed in our home in the dark of the night and killed him," Ul Qamar told Morning Star News.
 
He said he and his brother were sleeping in their parent's room when the noise of the intrusion woke them.
 
"When my father turned the light on, he saw Zubair sitting on the window sill with a pistol in his hand," Ul Qamar said. "Before my father could say something, Zubair started hurling abuses at Farhan, who had just woken up, and then opened fire at him, hitting him thrice in the right ear, neck, and collarbone."
 
As the entire family woke to the gunshots, Zubair jumped inside and held Ul Qamar's mother at gunpoint, he said.
 
"He continued to curse and abuse us as he made his way to the main gate while pointing the pistol at my mother," he said. "We looked on helplessly as the murderer got on his motorcycle and fled while shooting in the air."
 
The previous day, Zubair had tried to pick a fight with his brother as he stood outside the home under construction, Ul Qamar said.
 
"Farhan and my paternal uncle were talking when Zubair appeared out of nowhere and started cursing Farhan over a pile of bricks that was placed on the roadside by laborers working on our under-construction house," he told Morning Star News. "Zubair doesn't even live on our street, and there was no reason for him to quarrel with Farhan."
 
After a minor verbal exchange, Farhan Ul Qamar avoided getting into an argument with Zubair and came inside, his brother said. He denied social media comments that his brother had been killed for writing a pro-Israel post on Facebook.
 
"We don't know why people made these claims on social media when nothing of this sort actually happened," he said.
 
Living among 18-20 other Christian families in the village, Ul Qamar's family has resided in the area for generations.
 
"Though we have been living in this village for over 100 years, the attitude of some Muslims has been prejudicial towards us because of our Christian faith," he said. "Some days ago, two Christian brothers, Aqib Javed, and Asher Javed, were beaten up, and their father, Javed Masih, was illegally detained by the local police for nearly a week after they reportedly expressed support for Israel in the wake of the recent conflict in Gaza Strip."
 
He added that some residents had subsequently threatened the Christian families, telling them to leave the village, but a local Muslim cleric and others intervened to stop the harassment.
 
"They told the inciters that Christians have been living here for a long time, and no one could force them to leave their ancestral village," Ul Qamar said.
 
His parents and two sisters were traumatized by the killing, and lax efforts by police have added to their grief, he said.
 
"The police arrested Zubair the next day, but to date, we have not been informed why he murdered my brother," Ul Qamar said. "Every time we ask them about the progress in the case, we are told they are still investigating."
 
The investigating officer on the case said police had taken Zubair into custody a few hours after the shooting but that his arrest had not yet been formally registered.
 
"Zubair is a criminal and was previously booked in seven or eight cases of a different nature," the officer, identified only as Fayyaz, told Morning Star News. "We are interrogating him for Farhan's murder, but so far he hasn't told us why he murdered the boy."
 
He vowed that the Christian family would get justice for their slain son.
 
Attorney Lazar Allah Rakha said it was not uncommon for Pakistani police to delay registering formal arrest of suspects and presenting them in court.
 
"Courts normally give police four or five days physical remand of the accused for interrogation, which is why police officials tend to complete their investigation before formally showing the accused's arrest and presenting them before a judge," Rakha told Morning Star News. "By doing this, the investigating officials try to show their superiors that they have managed to solve the case in record time."
 
Rakha expressed concern over the killing and called for a thorough and fair investigation.
 
"Government and police officials need to take notice of growing incidents of violence against religious minorities in Punjab, especially Christians," he said. "It's also important that speedy justice is delivered to the victims, and the perpetrators are punished according to the law so that the minorities can feel safe in this country."
 
Ul Qamar said his father, Noor Ul Haq, used to work in the fields but had to quit some months ago due to health issues.
 
"We are poor and do not have the means to pursue the case in court," he said. "Even the police are not paying any attention to our plight, and it seems that my murdered brother will not get justice."
 
Pakistan ranked seventh on Open Doors' 2023 World Watch List of the most difficult places to be a Christian, up from eighth the previous year.
 
If you would like to help persecuted Christians, visit https://morningstarnews.org/resources/aid-agencies/ for a list of organizations that can orient you on how to get involved.  
 
If you or your organization would like to help enable Morning Star News to continue raising awareness of persecuted Christians worldwide with original-content reporting, please consider collaborating at https://morningstarnews.org/donate/?
Photo Courtesy: ©Getty Images/Raja Islam
Originally published by Morning Star News. Used with permission.
LISTEN: On the Frontlines of Missionary Work
The views and opinions expressed in this podcast are those of the speakers and do not necessarily reflect the views or positions of Salem Web Network and Salem Media Group.
WATCH: 7 Lessons from Christians in South Asia