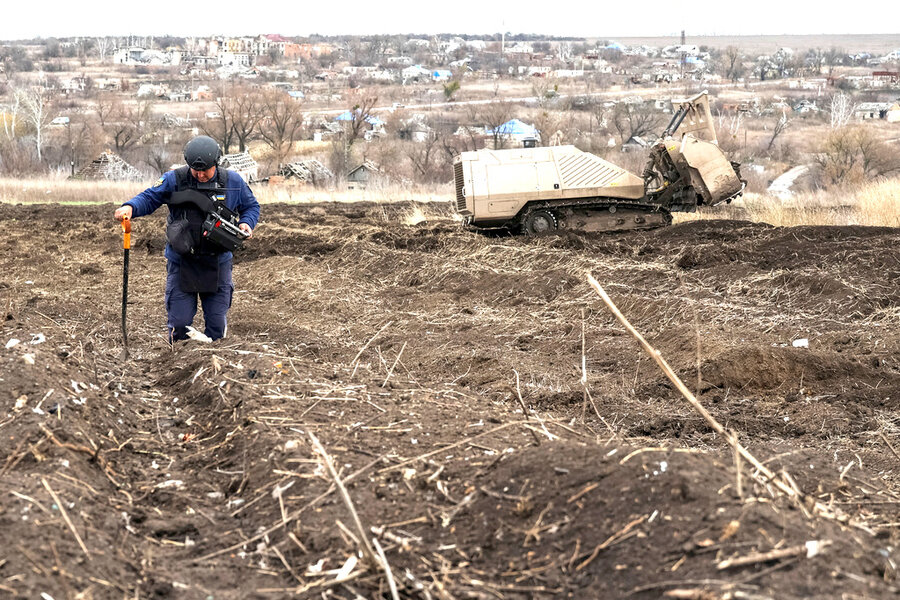 For "Harry Potter" fans, let it be known that Ukraine has invented an "invisibility cloak." It will make Ukrainian soldiers much less noticeable to thermal-imaging cameras used by Russian drones and snipers at night. In addition, Ukraine has developed an aerial mine detector that is four times faster than humans, while it also hopes to release a fleet of self-driving vehicles that can evacuate injured soldiers.
These are the latest examples of how Ukrainians have tapped a well of innovation in their society to give their forces an edge over Russia's far larger military. The country's wealth of talent in digital capabilities even helped inspire NATO to invest in a new fund for itself called the Defence Innovation Accelerator for the North Atlantic.
"The innovation and resourcefulness the Ukrainians have demonstrated to keep equipment in the fight is nothing short of remarkable," said Christopher Lowman, U.S. assistant secretary of defense for sustainment.
Even before the Russian invasion early last year, Ukraine was a budding tech giant. Despite the war, its exports of information technologies rose from $5 billion in 2020 to $7.3 billion in 2022. Some experts predict Ukraine will emerge from the war as a global center for creativity in technology.
"The Ukrainian government's strength has been its ability to mobilize all of Ukrainian society and much of the world, then fight asymmetrically with superior public will, supported by fast-moving private technology companies and open source innovation," wrote Audrey Kurth Cronin, director of the Carnegie Mellon Institute for Security and Technology, for the website War on the Rocks.
The necessity to survive as a country may be "the mother of invention" for Ukraine, but the government has learned to nurture openness and flexibility as well as an equality of collaboration. A new chatbot, for example, allows Ukrainians to report the movements of enemy forces, giving real-time information to the country's military.
"In the seamless integration of public and private digital capabilities across these four dimensions – data collection, integration, analysis, and operational targeting – we're witnessing the impact of a new kind of societal mobilization that is at the heart of Ukraine's resilience," Ms. Cronin stated.
Ukraine's counteroffensive against Russia appears to have stalled as winter sets in. But its generals have called for more innovation in advanced technology. They would not have asked if Ukrainians hadn't already shown what is possible.