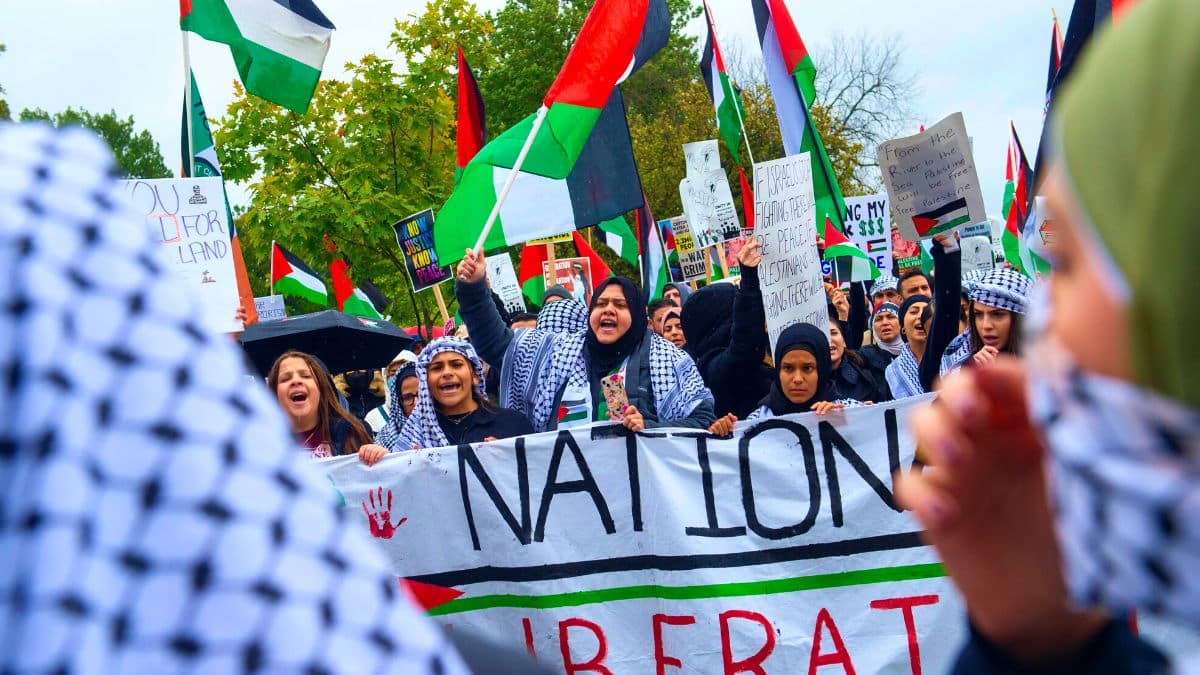 A statement from Massachusetts Institute of Technology (MIT) explaining why the school did not follow through on its threat to suspend students involved in anti-Israel events on campus said that the university was concerned the students could be deported.
According to MIT President Sally Kornbluth, one-third of its student population is made up of foreign nationals who are in the U.S. on visas.
"After exhausting all other avenues for de-escalating the situation, we informed all protesters that they must leave the lobby area within a set time, or they would be subject to suspension," she wrote.
"Many chose to leave, and I appreciate their cooperation. Some did not. Members of my team have been in dialogue with students all day. Because we later heard serious concerns about collateral consequences for the students, such as visa issues, we have decided, as an interim action, that the students who remained after the deadline will be suspended from non-academic campus activities. The students will remain enrolled at MIT and will be able to attend academic classes and labs."
The report said that there had been "considerable speculation" that "many of the students at the forefront of the anti-Israel protests on campuses across the country are not U.S. citizens."
Kornbluth went on to admit that the statement from MIT about not wanting to suspend students because it could result in their deportation was confirmation that at least some of that speculation is accurate.
From The Daily Wire:
MIT President Sally Kornbluth issued a warning after Jewish and Israeli students said that they were scared for their physical safety and were prevented from going to class because an anti-Semitic event, which started early Thursday morning, was being held in a highly-trafficked area.