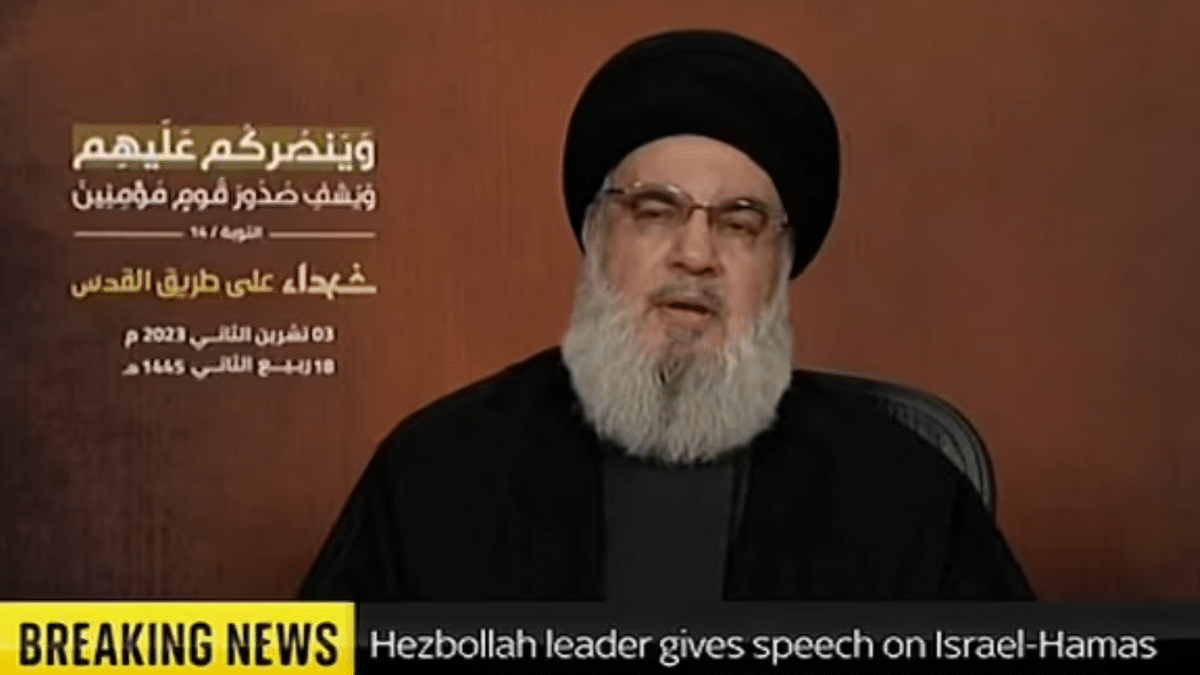 Lebanon's militant group Hezbollah has allegedly blamed the United States for the escalating tension on the Gaza Strip.
The terrorist group has also announced it is prepared to use new weapons in the ongoing conflict.
Hezbollah's leader Sayyed Hassan Masrallah said the group will continue to carry out rocket and suicide drone attacks against U.S. troops currently in Syria and Iraq.
Nasrallah said that "the side that can stop this aggression, is the side that is managing this aggression. It is America."
Israeli Defense Minister Yoav Gallant claimed that "Hezbollah is dragging Lebanon into a war that might happen."
"Hezbollah is making mistakes and those who will pay the price are first and foremost Lebanon's citizens. What we are doing in Gaza we can do in Beirut," Gallant said.
From The Blaze:
Hezbollah has long been at odds with Israel and the U.S. The group was founded by Iran's Revolutionary Guards in 1982, and fought a month-long war against the Jewish state in 2006.

The militant group's offensive against Israel has been in effect since October 8, just one day after Hamas launched its attack against Israel. While the fighting between the two sides has largely remained on the border, it is uncertain how the situation will play out as the conflict in Gaza charges forward.