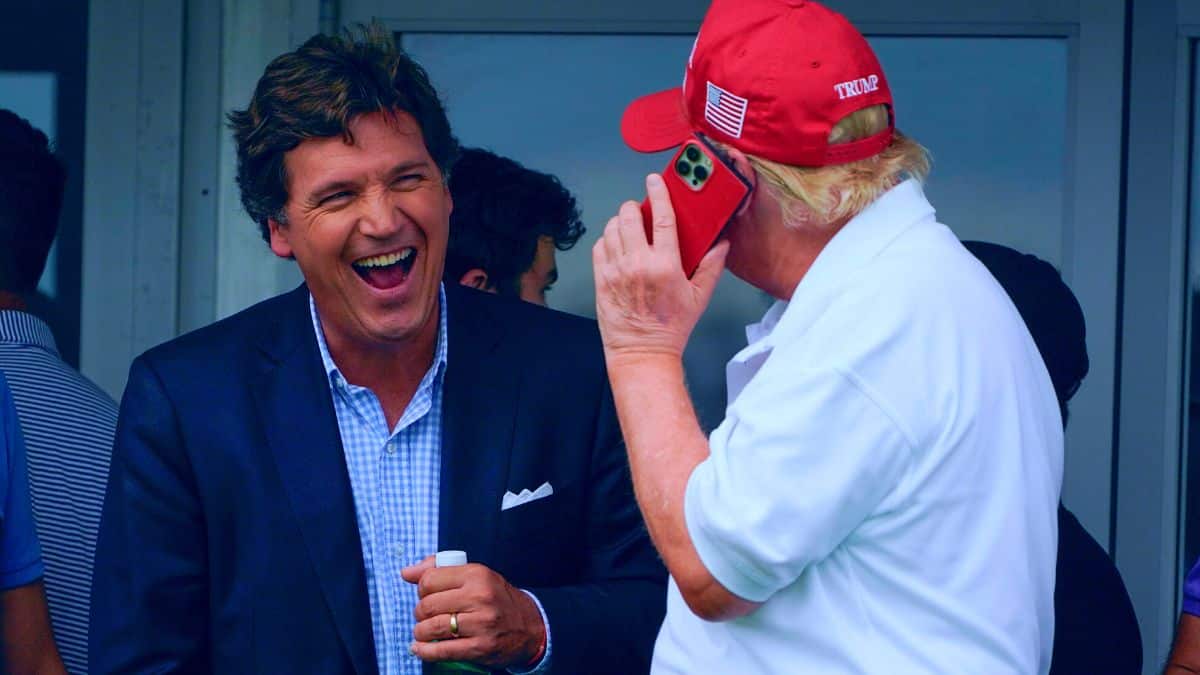 In a radio interview with Clay Travis and Buck Sexton, former President Donald Trump responded to inquiries regarding his vice president possibilities.
"Would you consider Tucker Carlson on your VP list," Travis asked. "How many names might be on that list as you sit and survey the political field?"
Trump responded, "Tucker wanted to do an interview during the first debate, and we broke every record in history. I think it just hit over three hundred million people."
"I like Tucker a lot," he added. "I guess I would, I think I say would," Trump said. "He's got great common sense. You know, when they say you guys are conservative or I'm conservative. It's not that we're conservative, we have common sense. We want to have safe borders, we want have a wall because walls work."
Discussing the importance of walls, Trump said, "Everything changes…the only two things for centuries that's not obsolete are wheels and walls."
"A wheel will always be a wheel, it's never going to change, and a wall will always be a wall.
JUST IN: 🇺🇸 Donald Trump considering Tucker Carlson as his Vice President. pic.twitter.com/3JlCUb9Wj5

— Remarks (@Remarks) November 10, 2023
A recent poll from Morning Consult found that Trump leads the GOP presidential candidates by 48 points.
A poll from CNN found that between Trump and Joe Biden, Trump leads 49% to 45%.