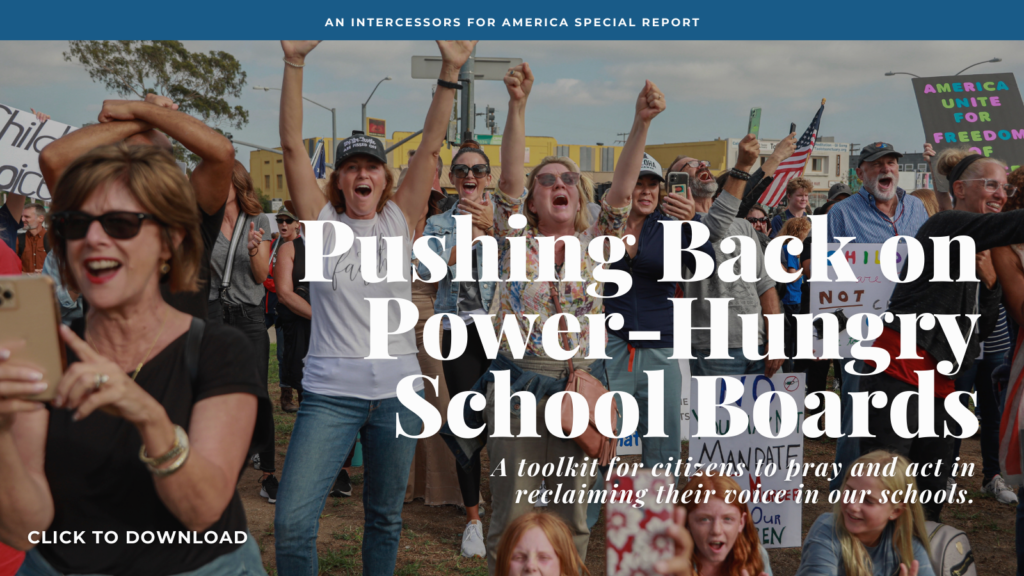 We are re-running this encouraging piece!
In a sweeping victory, Tarrant County conservative school board candidates won 10 of the 11 vacant school board seats in last week's election. The Texas Tribune wrote a negative review of the elections and credited the conservative revolt to parents' reaction to what they considered non-issues not germane to Tarrant county schools. The Tribune described the so-called race theory, CRT, as a university-level concept that examines the intuitional legacies of racism and is not taught in K-12 Tarrant county schools. The newspaper objected to the idea of removing LGBTQ books, which the parents describe as "pornographic," from school libraries.
The same revolt happened across the country, as school board seats went to conservatives nationwide, with significant wins in Texas,  Wisconsin, and Colorado. According to Ballotpedia, the U.S. has approximately 14,000 school districts elect their board members. This year voters in those districts will vote to fill approximately 1200 school board positions. We pray for ordinary people with a heart for God and children to fill those vacancies.
During this election cycle, many parents and grandparents who stepped out and ran for school board positions could be considered ordinary people who saw a need and felt God asked them to run. Edward Vernon Willett, one of the ten original Tuskegee Airmen and a highly decorated WWII veteran, said, "We all start out as ordinary. Somewhere along the line, though, life gives us—or we create—situations that allow us to transform. We become ordinary people doing extraordinary things."
I asked Debra, who recently won a school board seat in her Oklahoma district, why she decided to run. She quickly responded that she ran out of concern for her grandchildren. When a vacant school board seat opened in her district, she sensed God's calling her to enter the race. On February 8, 2022, she won the election and attended the first school board meeting a few days later. When I asked what impacted her the most since taking her new position, she said, "I had no idea how many policies like Critical Race Theory (CRT), and Social-Emotional Learning (SEL) were stacked against the children!"
Moving from an outsider to the middle of hotly contested debates in a potentially hostile environment, school board members like Debra now deal with weighty issues, such as Social-Emotional Learning (SEL), Restorative Justice, Equity, and White-Privilege. Her school board recently voted to purchase tests through a liberal testing service to evaluate students' SEL from Panorama Education. Over 23,000 public schools outsourced their SEL testing to Panorama, paid for by ESSER (Elementary and Secondary School Emergency Fund) funds given to schools as a part of COVID-19 relief grants. School boards vote on spending the ESSER funds and whether to use Panorama.
The new influx of ordinary moms and dads into school boards is unlike those Luke Rosiak mentioned in his book Race to the Bottom. After Mr. Rosiak observed the Fairfax, VA school board in 2019, he made this statement: "In this new era, new school board members took their seats to pursue a variety of agendas, few of which had to do with education." Rosiak noted that people who ran for school boards often had outside interest in the financial decisions school boards must make.
In her book, Battling Corruption in America's Public Schools Lydia Segal exposed a scam perpetrated by the New York City Public School Board. For decades, the Division of School Facilities board members used their positions for financial gain. Without proper oversight, the school board members who directly or indirectly control millions of dollars transformed their schools into enterprises for bribery, extortion, theft, and nepotism. Segal states, "When people have power with no accountability, the results are not pretty."
New board members who desire to serve their schools and students can give valuable impressions, and spiritual insights into school board governance that allow intercessors who partner with them to pray more effectively. Our prayers take on a different dimension as we see school boards from the eyes of ordinary people who took a position on the front line to make a difference for our students.
John Taylor Gatto, a long-time fierce advocate for public school reform, spoke about the power of ordinary people like Debra in a Yes Magazine article published February 9, 2010. He said, "Schools fear democracy for the deadly problem it creates — that ordinary people might one day learn to un-divide themselves, band together in the common interest, and take control of the institutions that shape their lives."
How are you praying for biblical values and integrity to be restored to our schools?
Nancy Huff is an educator with a mission to equip believers to pray strategically for the Cultural Mountain of Education. She has authored Taking the Mountain of Education: A Strategic Prayer Guide to Transform America's Schools. Safety Zone: Scriptural Prayers to Revolutionize Your School, and Decrees for Your School. She leads prayer groups to pray at key educational locations across the US. For additional information, go to: https://takingthemountainofeducation.com. Photo Credit: Ivan Aleksic on Unsplash.