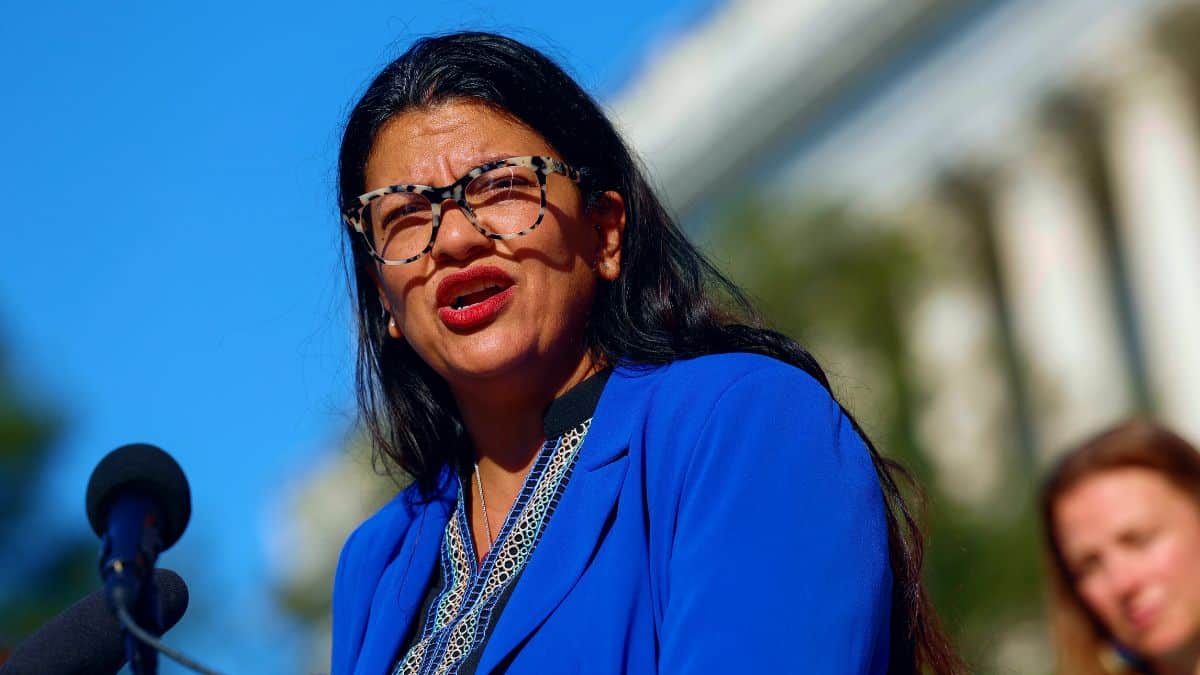 Michigan GOP senators are calling for Rep. Rashida Tlaib (D-MI) to resign from her position in Congress.
The urgency comes after Tlaib's anti-Israel comments, with Senate Republicans signing a resolution earlier this week.
Republican state Senate Minority Leader Aric Nesbitt brought forth the resolution, saying that Tlaib was "not fit to serve" in Congress following her remarks.
"Michigan's leaders should unite their voices calling for her resignation," Nesbitt said. "This is not a partisan issue, but an issue of common moral decency."
The resolution stated that the Congresswoman's comments were "insensitive and inappropriate."
"Whereas, United States Representative Rashida Tlaib, elected to serve Michigan's 12th Congressional District in the 118th Congress, has responded to these terrorist attacks in an insensitive and inappropriate fashion," the resolution stated. "Representative Tlaib refused to condemn Hamas in her initial response to the October 7 attacks."
"Representative Tlaib's hurtful comments and behavior have been widely condemned by people of multiple faiths and elected officials from both parties," the resolution continued. "Her statements have caused great pain for untold numbers of Michiganders, including many of the over 87,000 Jewish Americans and 25,000 Israeli citizens who call this state home."
From The Washington Examiner:
Tlaib is one of a handful of "Squad" Democrats who have called for a ceasefire. A few of the Squad members have also condemned antisemitism in response to the Hamas attacks, such as Rep. Alexandria Ocasio-Cortez (D-NY). Tlaib, the only Palestinian American in Congress, has blasted President Joe Biden for supporting a "genocide" in Gaza and has not spoken out against Hamas.