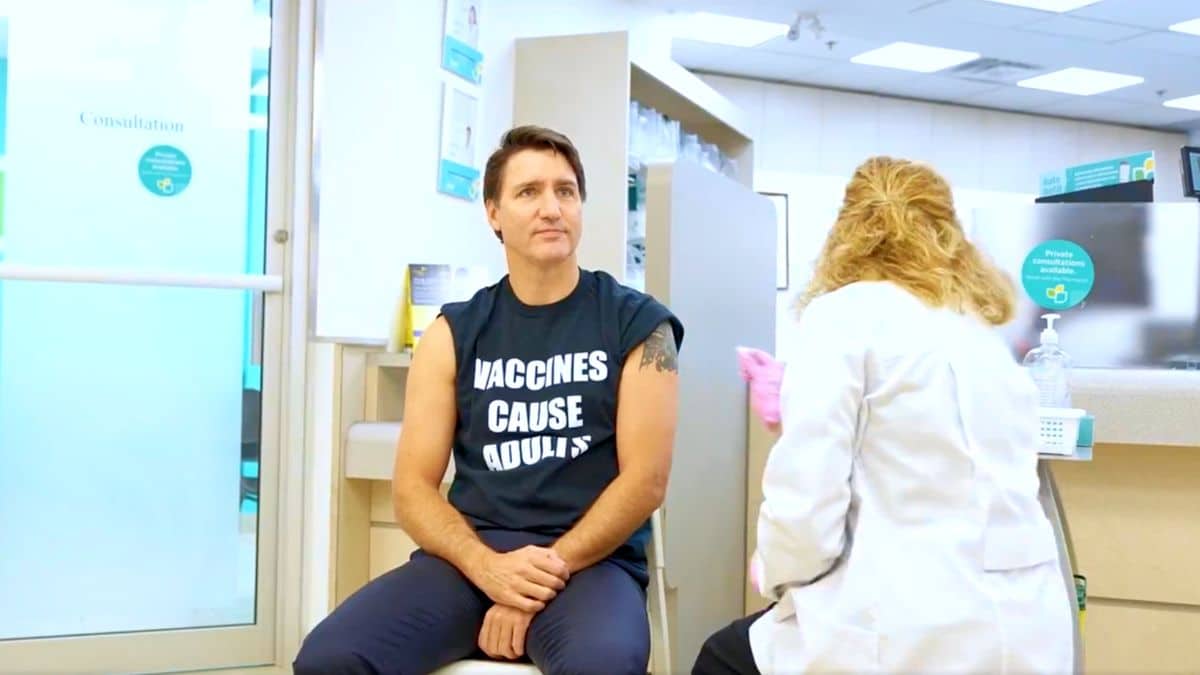 Canadian Prime Minister Justin Trudeau announced that he received his updated COVID-19 vaccine and a flu shot while wearing a "Vaccines Cause Adults" shirt.
"Got my COVID-19 booster and flu shot this morning. You should get yours, too. To find out why, how, and where you can get your shots, click here," the prime minister tweeted.
The tweet generated a number of responses.
One individual wrote, "I don't know who made Trudeau's shirt but they spelled Myocarditis wrong."
Another account shared, "Vaccine Cause Adults"…What's that?…to develop turbo cancers and myocarditis?"
In 2022, vaccinated and boosted Trudeau revealed he tested positive for COVID-19.
"I've tested positive for COVID-19," Trudeau tweeted. "I'll be following public health guidelines and isolating."
The prime minister continued claiming his infection was not severe due to the fact he received vaccines and boosters, and proceeded to urge Canadians to still get vaccinated – in spite of his own anecdotal evidence the jabs do not work as advertised.
"I feel okay, but that's because I got my shots. So, if you haven't, get vaccinated – and if you can, get boosted. Let's protect our healthcare system, each other, and ourselves."