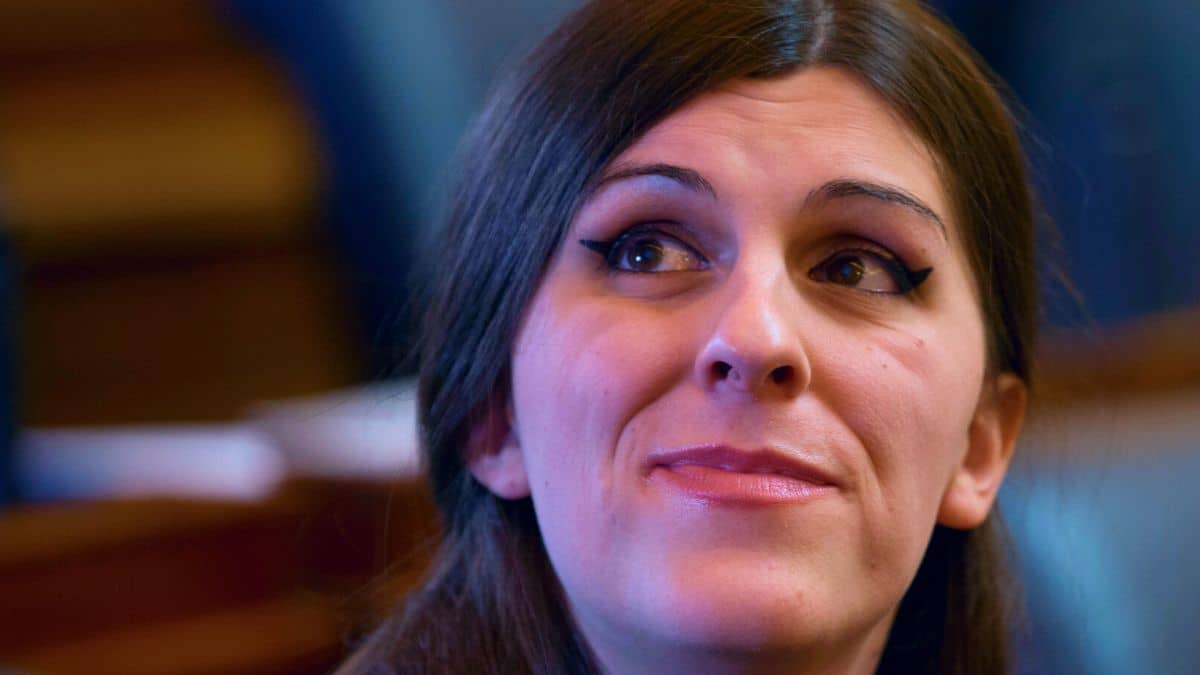 Transgender, biological male Danica Roem (D-VA) won a Virginia State Senate seat.
Roem defeated Bill Woolf, who Republican Governor Glenn Youngkin endorsed.
"I'm grateful the people of Virginia's 30th Senate district elected me to continue representing my lifelong home of western Pince William County and greater Manassas. The voters have shown they want a leader who will prioritize fixing roads, feeding kids, and protecting our land instead of stigmatizing trans kids or taking away your civil rights," Roem said in a statement.
"For the last six years, I've focused on serving my constituents and our community, no matter what they look like, where they come from, how they worship if they do, or who they love. It's those principles that have guided every vote I've taken, every bill I carried, and every stance I've taken, and they are the principles I'll carry with me into the state Senate."
"To every person who knocked doors made phone calls, donated money, or helped us in any way to win tonight–thank you," the statement added. "Our campaigns have always been a coalition of people who come together to make a difference in our community, and I'll always be grateful for each and every person who stepped up."
To the people of western Prince William County, the City of Manassas Park and the City of Manassas: I'm so grateful to continue serving my lifelong home community, now in the state Senate.

Thank you so, so much. It's time to get back to work! pic.twitter.com/EYVYvvTExo

— Del. Danica Roem (@pwcdanica) November 8, 2023
Roem received 51.5% of the votes.
A former felon is also now Virginia's House Speaker.
Don Scott (D) was apprehended by authorities in 1994 after attempting to flush thousands of dollars in drug money, according to The Daily Wire.
He served seven and a half out of 10 years in prison.
After he was first elected, Scott introduced a bill that would release inmates 60 years of age if they had served at least 10 years of their sentence and release inmates at least 65 years old if they served at least 5 years of their sentence.
At the time, the bill did not move forward.