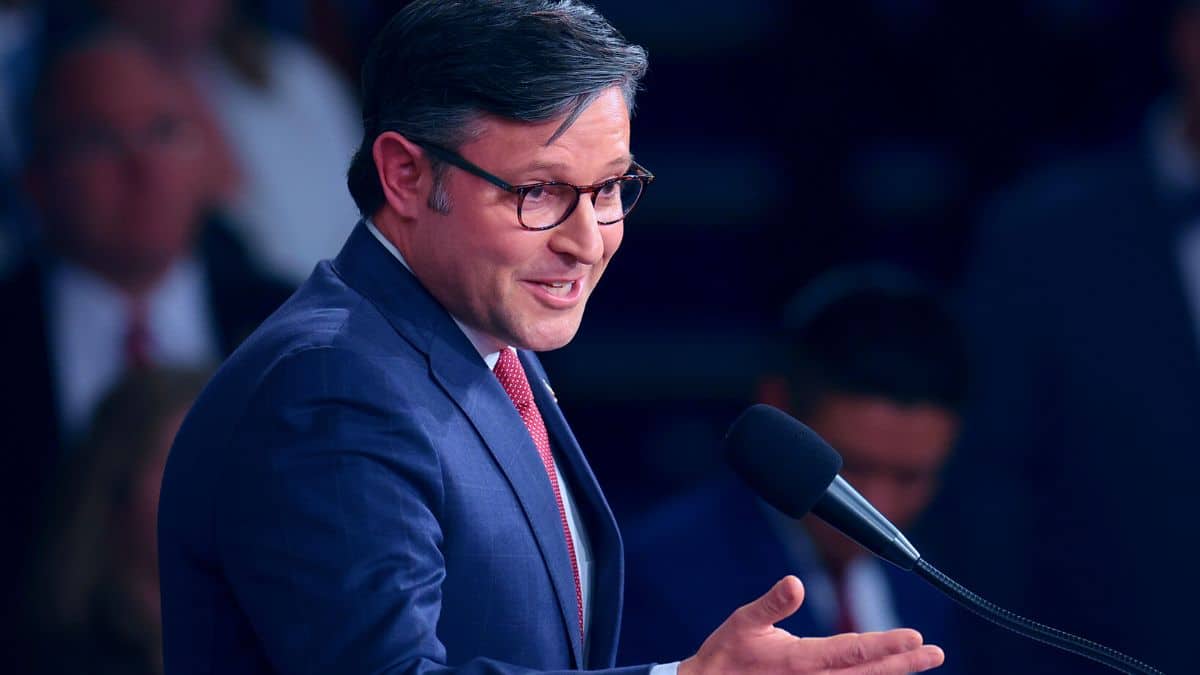 A Rasmussen Reports poll found that new Republican Speaker of the House Mike Johnson (LA) is more popular than Kevin McCarthy (R-CA).
The telephone survey concluded that 47% of likely U.S. voters have a favorable opinion of Johnson, with 25% saying they have a "very favorable" opinion of the Speaker.
Twenty-nine percent of respondents had an "unfavorable" opinion of Johnson and 18% had a "very unfavorable" impression of the Speaker.
Among those with a favorable opinion, 63% were Republican and 35% were Democrat.
The poll noted that in September, McCarthy was viewed favorably by 40% of U.S. voters.
Other top congressional leaders had lower favorability ratings, including House Democratic leader Hakeem Jeffries, Senate Majority Leader Chuck Schumer, and Senate Minority Leader Mitch McConnell.
Many respondents reported that they believe Johnson will be more successful than former Speaker of the House Kevin McCarthy, including 57% of Republicans, according to the Washington Examiner.
GOP advisor and former House and Senate leadership chief communicator told the outlet, "Voters like Speaker Johnson because he's relatively unknown and doesn't have the negative associations with Washington just yet. These ratings show just how much Americans are looking for new leadership to make Washington work instead of constantly being a dysfunctional body."
47% View New Speaker Favorably

New House Speaker Mike Johnson begins his term as the most popular of the four top congressional leaders.

More At Rasmussen Reports:https://t.co/ZwfZE9gK0e pic.twitter.com/yQ6v7NmPDb

— Rasmussen Reports (@Rasmussen_Poll) November 7, 2023