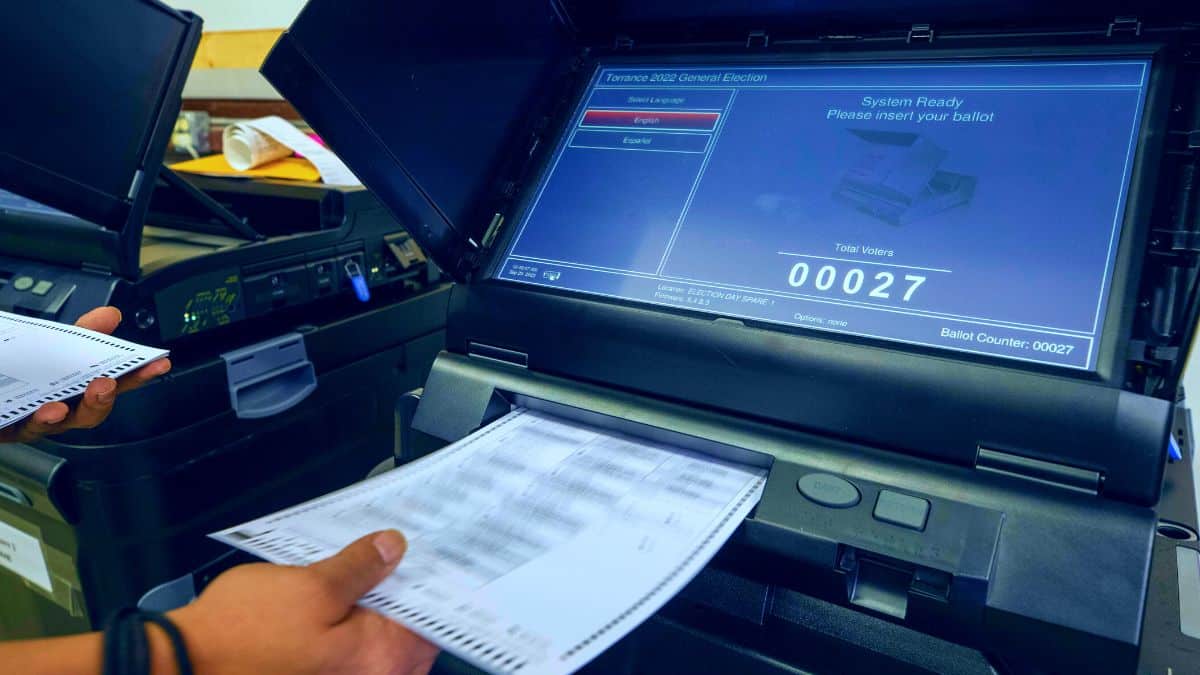 Lehigh Valley News reported several voting machines in multiple districts across Northampton County, Pennsylvania were down due to "votes getting flipped and not recording properly."
"It appears that when a voter selects a "Yes" or a "No" for one of the candidates for retention to the Pennsylvania Superior Court, the selection is recorded on the paper ballot and on the machine for the other candidate," the Northampton County Elections Office said in a press release.
"The issue is limited to the retention of Superior Court Judges and is only an issue when recording the votes for when a voter selected a "Yes" for one candidate and a "No" for another candidate," the release continued.
Voting machines reportedly went down in Palmer Township, Bethany Wesleyan Church in Lehigh Township, College Hill Presbyterian Church in Easton, and at the Allen Township Fire Hall.
From The Gateway Pundit:
Election Day got off to a rough start in the Lehigh Valley, with major problems at multiple districts across Northampton County.

Voters were filling out paper ballots — seemingly because some machines were not being used due to a flaw with the recording of votes for one race.