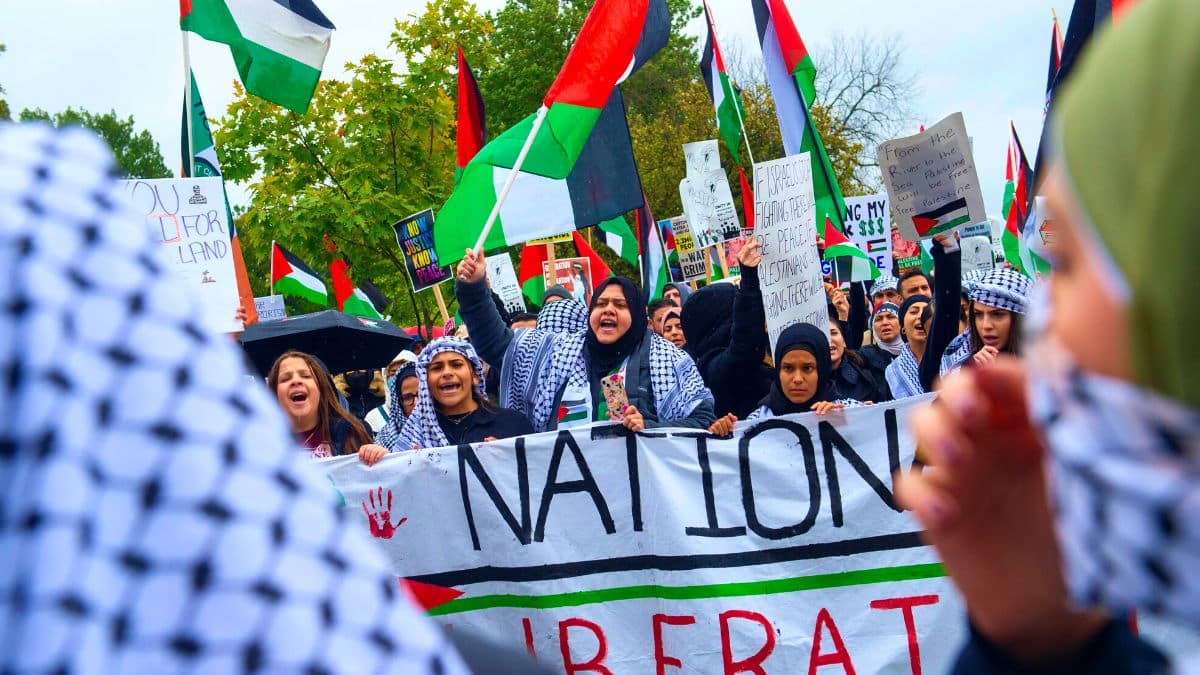 Brandeis University, a private college in Massachusetts, has decided to ban its chapter of the National Students for Justice in Palestine (SJP) from campus after the group openly supported the Palestinian terror group Hamas.
"SJP has called on its chapters to engage in conduct that supports Hamas in its call for the elimination of the only Jewish state in the world and its people," a Brandeis University spokesperson said.
"Such expression is not protected by Brandeis' principles of free speech," the spokesperson continued. "Students are welcome to express their support for Palestinians in a manner that complies with our rights and responsibilities."
Brandeis was founded in 1948 by the American Jewish community "at a time when Jews and other ethnic and racial minorities, and women, faced discrimination in higher education," the university says on its website.
Brandeis also sent the group a letter explaining its decision to ban them from campus.
"This decision was not made lightly, as Brandeis is dedicated to upholding free speech principles, which have been codified in Brandeis' Principles of Free Speech and Free Expression," the school's letter said.
From The Daily Wire:
Students who participate in conduct expressing support for Hamas "will be considered to be in violation of the University's student code of conduct," the school said in its letter.