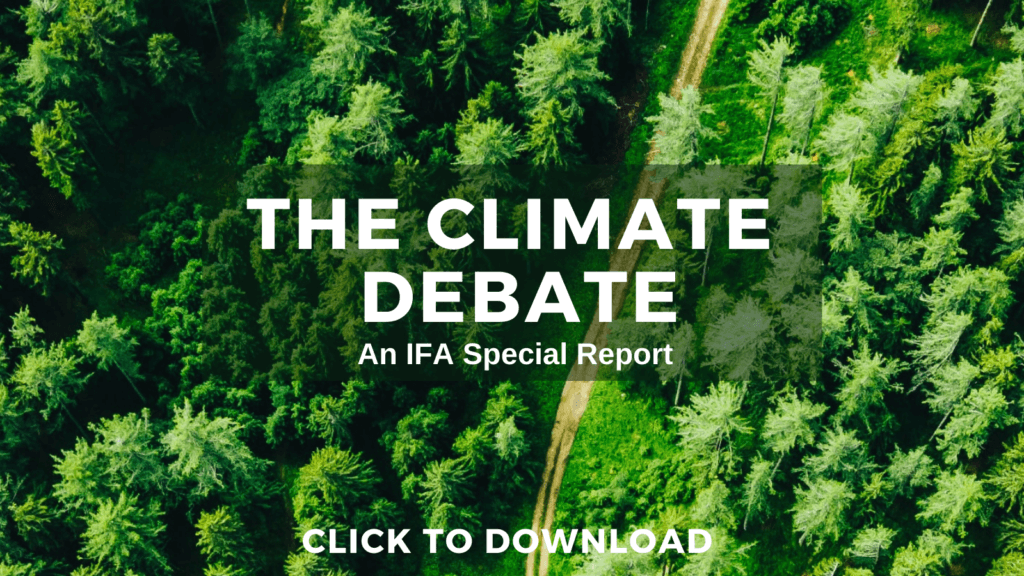 Analysis. As concerned parents continue trying to tackle pressing issues in their local schools, the threat of yet another attempt to hijack America's educational system looms. The United Nations and other powerful entities are working with global elites to transform education using climate change as their weapon of choice. This takeover demands our prayers and attention to put a stop to this evil plan. 
When COVID-19 disrupted schools worldwide, the UN and world elites began reworking education from a means of learning life skills to a vehicle for global transformation. By using climate change as a motivator to produce students who would be change agents, they could achieve their ambitious goal of a Global Reset by 2030. The UN provided the perfect base to develop curricula, with its Seventeen Sustainable Development Goals. These goals include every conceivable aspect of human life to make everyone "equal." Using Goal No. 4 — education — they could present climate change as an impending danger and thus encourage students to act on all the remaining 16 goals. By these methods, the elites push relentlessly toward a Great Reset to attain their goal of global governance.   
Our current administration, on board with the climate change agenda, is making its position clear as President Biden and House Speaker Nancy Pelosi attend the 27th United Nations Conference on Climate Change (COP27), in Egypt. This conference presents an opportunity to mobilize commitments and action for making education a tool to tackle climate change. Biden will address the attendees about his administration's Build Back Better plan, which designates $550 billion for climate change initiatives. He also hopes to encourage attendees to develop plans of their own.  
At the Transforming Education Summit, in September, UN Secretary-General António Guterres, confirmed that education must be transformed so that it contributes to solutions to the global climate and environmental crisis. Over 130 countries participated in that summit, at the conclusion of which they all committed to rebooting their education systems and to promoting actions to stop climate change. 
UNESCO, the principal UN agency for global education, was host to the World Conference on Education for Sustainable Development on May 17–19, 2021. Over 2,800 people attended, and 161 representatives of governments, international and intergovernmental organizations, NGOs, and businesses signed the memorandum of agreement titled the Berlin Declaration. The stated purpose of the document was to "ensure that ESD … is a fundamental element of our education systems at all levels, with environmental and climate action as a core part of the curriculum."  
In December 2021, UNESCO released a report on restructuring education titled Reimagining Our Futures Together: A New Social Contract for Education that included climate change. Though integrating climate change into education is a central theme of this 150-page report, it is not the only one of concern. "Transformed" education would also include sexual identity, sexuality, anti-nationalism, and equity inclusion, to name a few.  
UN Secretary-General Ban Ki-Moon (2007–2016), realizing the importance of education based on climate change, said at a news briefing on June 29, 2015, that "development cannot be sustainable if it does not address the challenge of climate change." 
UNESCO's most recent educational guide, Progress on Education for Sustainable Development and Global Citizenship Education, weaves global citizenship and ways of mobilizing resources into ideas for implementing climate change at the country level. The UN is always seeking partners to underwrite the cost of its global education efforts. An important meeting occurred on June 13, 2019, when Guterres and Klaus Schwab, head of the World Economic Forum, met together at UN headquarters in New York City. They signed an agreement to "strengthen and broaden their combined impact by building on existing and new collaborations." They identified six areas of focus, education being one. Both men knew their collaboration would significantly impact bringing every child on earth under their plan for a New World Order by 2030. This unholy alliance gave the UN the financing it needed to reach every child globally. "All aspects of our societies and economies must be revamped from education to social contracts and working conditions," Schwab said. 
It might be tempting to dismiss this push to make education a means of combating climate change, but doing so would be to our nation's peril. It is not difficult to see the intrusions into our classrooms that have already taken place. It is time we addressed this global agenda in our prayers. May our actions protect our children and those the world over.
How are you praying for our children and against the global agenda? Share this article to keep people informed.
Nancy Huff is an educator with a mission to equip believers to pray strategically for the "cultural mountain" of education. She is the author of Taking the Mountain of Education: A Strategic Prayer Guide to Transform America's School; Safety Zone: Scriptural Prayers to Revolutionize Your School; and Decrees for Your School. She leads prayer groups at educational locations across the country. For additional information, visit https://takingthemountainofeducation.com. Photo Credit: iStock.