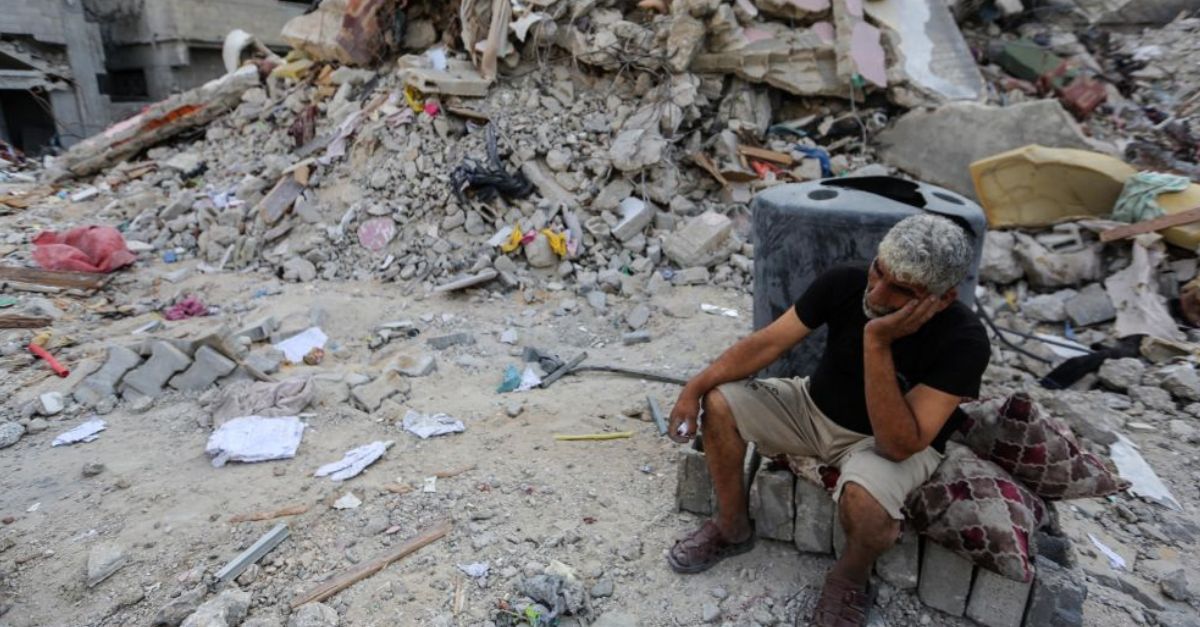 While many in the Gaza Strip are facing poverty and hardships in the wake of violence, Hamas leaders are living in luxury.
According to the Daily Mail, "several hundred" millionaires live in the area, and three of the most senior leaders of Hamas have net worths of more than $3 billion each.
The Embassy of Israel says that Hamas is the second most affluent terrorist group behind ISIS.
Conditions in Gaza were already strained before Hamas made a surprise attack on Israel on Oct. 7. Many relied on food supplied by the United Nations.
The Embassy of Israel says conditions have deteriorated for people living in the Gaza Strip and that Hamas is directly responsible since funds are used for arming soldiers or building tunnels rather than investing in vital infrastructure such as water treatment facilities or civilian bomb shelters.
"While Gazans are deprived of basic needs, Hamas uses aid and funds to line their own pockets," the embassy said in a post on X (formerly Twitter). 
According to Essa News, 39 percent of the 2 million people in the Gaza Strip are unemployed.
"The more impoverished and starved the population is, the more susceptible they become to propaganda and the easier it becomes to manipulate them. As perverse as it may sound, Hamas thrives on the suffering of its people and shows no signs of wanting to instigate change."
According to German news outlet Bild, four Hamas officials are among the wealthiest, including Abu Marzouk, Khaled Mashal, Ismail Haniyeh- and a fourth named Younis Qafisheh.
Haniyah, the leader of Hamas, has been living in hiding since 2019 but is believed to be living in luxury hotels in Qatar and Turkey. He has two sons who are also wealthy and noted for their extravagant lifestyles.
In May 2022, the U.S. Treasury Department sanctioned a Hamas finance official for misusing funds.
"'Hamas's Investment Office, whose leadership oversees this network, held assets estimated to be worth more than $500million, including companies operating in Sudan, Turkey, Saudi Arabia, Algeria, and the United Arab Emirates," the Treasury said in a statement.
Photo Courtesy: ©Getty Images/Ahmad Hasaballah / Stringer
---
Amanda Casanova is a writer living in Dallas, Texas. She has covered news for ChristianHeadlines.com since 2014. She has also contributed to The Houston Chronicle, U.S. News and World Report and IBelieve.com. She blogs at The Migraine Runner.
The views and opinions expressed in this podcast are those of the speakers and do not necessarily reflect the views or positions of Salem Web Network and Salem Media Group.
WATCH: A Prayer for Israel