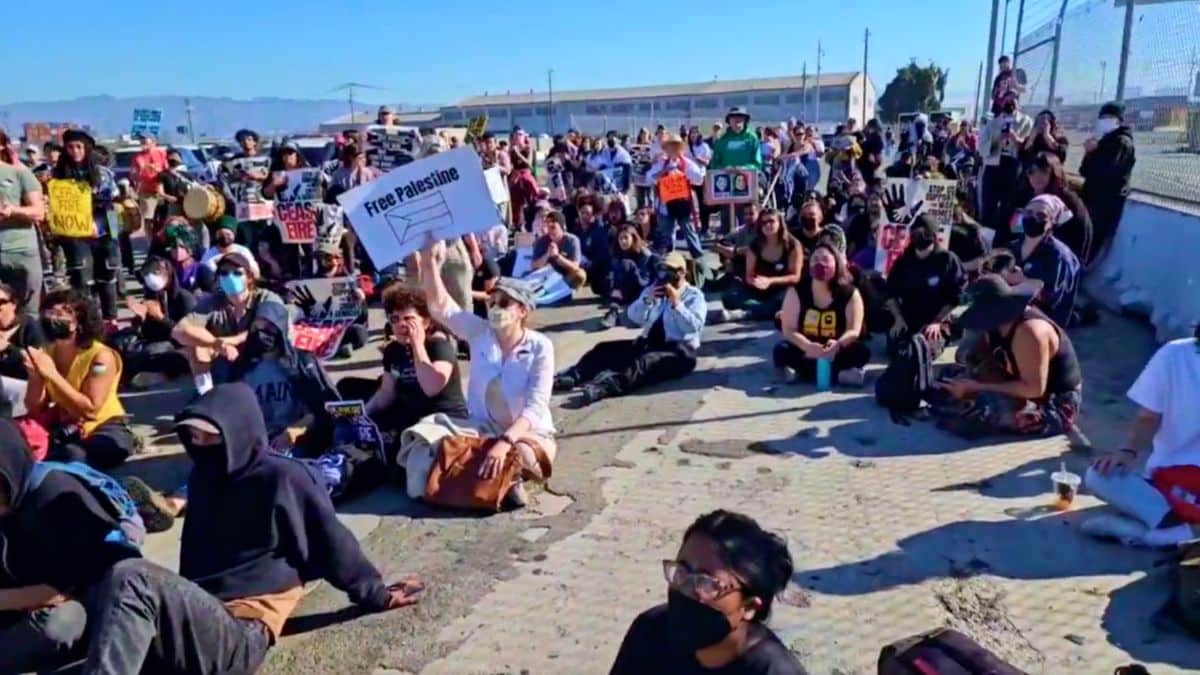 A group of pro-Palestine protestors in California blocked a U.S. Navy ship from leaving, believing the ship to be carrying aid for Israel.
In videos from the protest, demonstrators can be heard saying, "Joe Biden, you can't hide; we charge you with genocide!"
The protestors also carried signs reading, "Biden, Pelosi: Don't Aid and Abet War Crimes, Ceasefire!"
"Joe Biden you can't hide, we charge you with genocide!"

Hundreds continue a sit-in at the Port of Oakland to stop a ship headed to Israel to deliver more weapons for war on Gaza. Some are chained onto the ship. pic.twitter.com/myUh4AuEau

— BreakThrough News (@BTnewsroom) November 3, 2023
According to The Western Journal, the demonstrators blocked the entrance to the ship while others held onto a rope ladder and refused to let workers close a door.
At around 3 p.m., authorities removed the protestors holding the rope ladder.
The protest follows the House of Representatives approving $14.3 billion in aid for Israel.