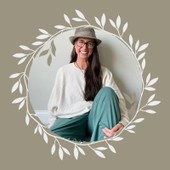 The home crowd in Sandusky, Ohio, watched the Perkins Pirates battle to win in round two of the playoffs against visiting school St. Mary's Memorial High School on Friday, November 4th. After the game, as the two teams lined up and high-fived each other, the St. Mary's Fellowship of Christian Athletes advisor initiated the midfield "Huddle," and they all knelt as a student prayed over them. "They came together at the end of the game when emotions are high," Perkins Head Coach Jalen Santoro said, "both teams handled it very well."
Mike Reams, FCA advisor at St. Mary's for 23 years, started the team huddle ten years ago. "We felt the need to give God glory, whether it was after a win or a loss, and recognize we serve a higher purpose," he said, "the world teaches us to be self-focused, and this prayer helps them put eyes on others first, just as God's word teaches."
The Huddle, often student-led, is eagerly anticipated by the St. Mary's community after each game. "I believe every head coach wishes to have a championship season," Reams said, "the majority realize their job to instill a strong foundation in these young men is bigger than wins and losses, which allows Fellowship of Christian Athletes to help build that foundation through the word of God."
Sophomore Eli Sanchez of Perkins High School said he was "happy to see everyone come together in prayer and give all glory to God." The midfield prayer continued a growing trend on the Perkins football team. "We talked about starting something special, and they bought in," Santoro said, "their athletic ability, closeness, and belief in each other makes them unlike any team I've been a part of." In his 22nd year of coaching, Coach Jeff Harbal, Principal of Perkins High School, agrees this year's team is unique. "The leaders are strong and set the example that faith can be cool," he said, "it opens up the eyes of teammates and creates a curiosity about it."
The dramatic production would give anyone chills when the Pirates run out of the locker room, through the smoke, and onto their home field. But before the hype begins, many on the team join hands and pray The Lord's Prayer. "There's a large group of kids who have a growing faith," Harbal said.
In week one of the playoffs, a few players pulled a local pastor of The Chapel, Eric Lapata, aside to pray over them before the game.
"A lot of our guys pray before the game and go to Bible study," Coach Santoro said. Senior Noah Normington-Slay said the Bible study, initiated by players on the team, has grown to 22 members in just a few short weeks. The verse he is praying over his life right now is Philippians 4:6, "Don't worry about anything; instead, pray about everything. Tell God what you need and thank him for all he has done."
Sanchez led the way in starting the team Bible study. "The team dynamic has changed a lot this year," he said, "we are a lot closer and a lot more like a family." Cliff Glenn, a teacher, soccer coach, Perkins Young Life, and Chapel High School leader, stepped up to lead the group of young men. "I have seen firsthand how this group has brought the football players together," Glenn said, "it's so encouraging hearing how God is speaking into them and how they are so willing to share and encourage each other along the way."
Sanchez, who has already been offered the opportunity to play Division 1 college football, shows up with his teammates at the middle school games to encourage the younger players, making an impact far beyond the reach of their sport. When asked about the culture shift on the football team, Normington-Slay shared his theory: "We've had a lot of success, and many still want more," he said, "there are seeds that have been planted over time that are starting to grow."
Brad Watson, Athletic Director for Perkins High School, said it was great to see two communities come together after Friday night's game. He, too, agrees this year's football team is a special group. "They have embraced the role of being role models," he said, "the brotherhood of the team and the relationships they are building off the field is affecting their performance on the field."
Watson, Harbal, and Santoro said they've never seen kids ask high school players for autographs after the game, but that's becoming the norm for these Perkins Pirates football players. Santoro said it "puts it in perspective" for these young players to know their community is cheering for them on and off the field. Grateful to be welcomed to Perkins this year after his time at The Ohio State University, Watson loves how the community rallies around sports, saying, "It's a great way to bring people together."
These young athletes shared some valuable wisdom when asked what advice they would give to other students looking for answers about their faith. "You become who you are around," Normington-Slay said, "Grab a buddy and get to church. You're not judged. Every pastor I know would love to answer questions." Sanchez added he would encourage others not to hold back and to be bold about asking questions.  
Regardless of how the season ends, these athletes have made a lasting impact on their community.
Photo Courtesy: ©Canva Pro/SWN. Photos used with permission.
Meg writes about everyday life within the love of Christ at Joy Overflowing and Sunny&80. She is the author of "Friends with Everyone, Friendship within the Love of Christ," "Surface, Unlocking the Gift of Sensitivity," "Glory Up, The Everyday Pursuit of Praise," "Home, Finding Our Identity in Christ," and "Sent, Faith in Motion." Meg earned a Marketing/PR degree from Ashland University but stepped out of the business world to stay home and raise her two daughters …which led her to pursue her writing passion. A contributing writer for Salem Web Network since 2016, Meg is now thrilled to be a part of the editorial team as Editor of Christian Headlines. Meg loves being involved in her community and local church, leads Bible study, and serves as a youth leader for teen girls.

Related podcast:
The views and opinions expressed in this podcast are those of the speakers and do not necessarily reflect the views or positions of Salem Web Network and Salem Media Group.
Related video:
We would do well to consider how biblical patterns might inform our contemporary actions. Read James Spencer's full article here. 
Sound and Photo Credit:©/iStock/Getty Images Plus/skynesher