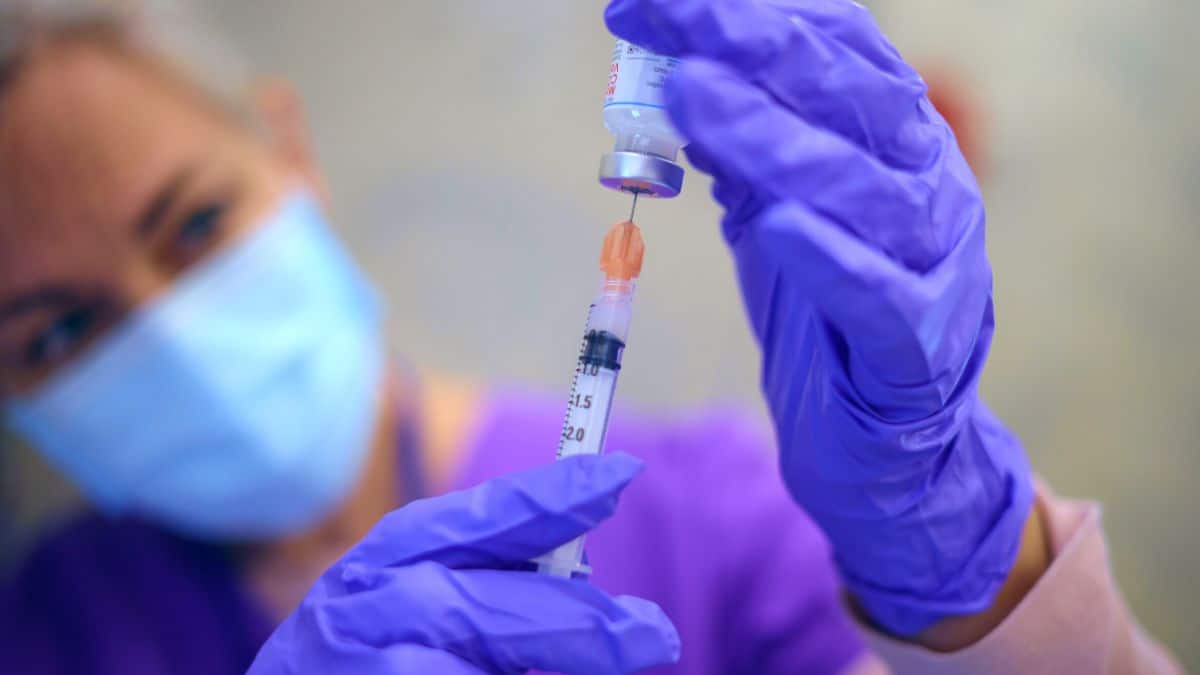 A new Italian study found that almost 1 in 3 people who received the COVID-19 vaccine experienced tremors, insomnia, and muscle spasms.
The study assessed 19,096 people who received COVID-19 vaccines in July 2021.
Of those, 15,368 received the Pfizer vaccine, 2,077 took the Moderna vaccine, and 1,651 took the AstraZeneca vaccine.
According to the study, 31.2% of the individuals "developed post-vaccination neurological complications."
The most common neurological complication developed after receiving the inoculation was headache, followed by sleepiness, and vertigo.
"An increased risk of cognitive fog (difficulty concentrating) was reported for the BNT162b2 vaccine," the study notes, referring to the Pfizer BioNTech vaccine.
"The neurological risk profile of the [AstraZeneca] vaccine included headaches, tremors, muscle spasms, insomnia and tinnitus," the study adds.
"Overall, we can speculate that [AstraZeneca] related complications may be attributed to two main factors," the study explains. "[F]irstly, the nature of the vaccine, which is a modified adenovirus vector that results in significant and persistent systemic immune activation; secondly, individual vulnerability related to a predisposing biology."
Regarding mRNA COVID-19 vaccines, the authors wrote, "The neurological risk profile of the mRNA-1273 vaccine included sleepiness, vertigo, diplopia, paresthesia, taste and smell alterations, and dysphonia. Sleepiness was present in 39.7% of people receiving mRNA-1273, with an increased risk after the first dose and acute onset."
"Clinicians should be aware that several neurological complications may commonly occur after COVID-19 vaccines, but in most cases, these have a benign nature," the study concluded. "On the other hand, caution should be used when administering COVID-19 vaccines to vulnerable people, such as to those who suffer from allergies. We strongly believe that our findings are relevant for public health regarding the safety of vaccines in a large cohort."