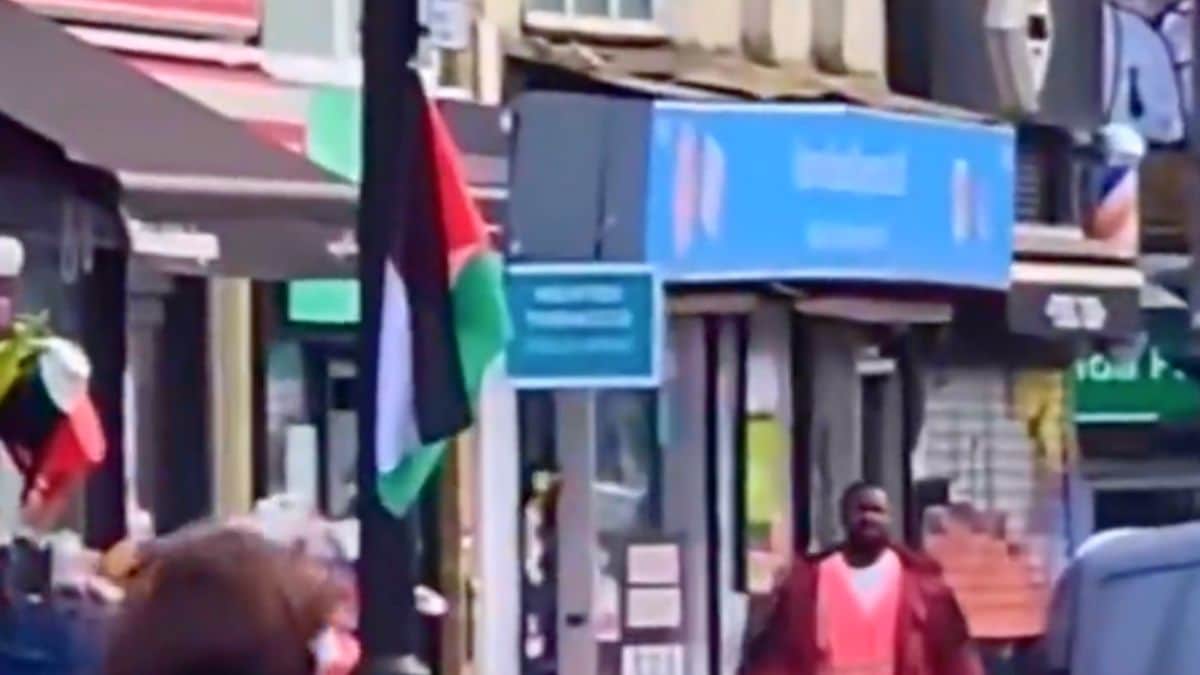 A British man has been arrested after criticizing a Palestinian flag display on Facebook.
Another video emerged of the Metropolitan Police officers apprehending the man.
Warning: The video below contains explicit language.
Local law enforcement arrested the man on "suspicion of a racially aggravated Section 5 public order offense," according to a tweet.
The Met told The Epoch Times, "We are aware of a video circulating on social media that shows the arrest of a man on suspicion of a racially aggravated Section 5 public order offence."
"An initial arrest enquiry was previously made at the address. However, nobody was home and arrest enquiries were conducted at the later time of 21:55 hrs on Tuesday, 31 October when the arrest was made," the statement said, adding, "The arrested man was taken to an east London police station where he remains at this time."
"More than 1,000 officers are providing high visibility patrols across London—particularly where we know communities feel vulnerable."