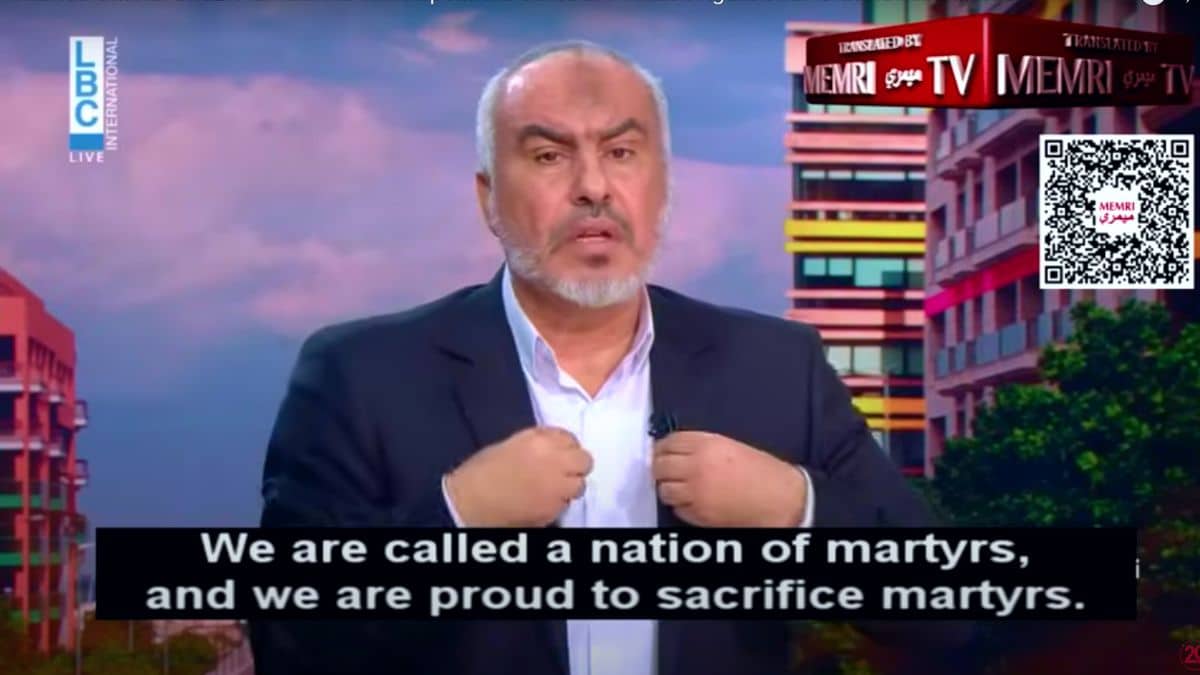 Hamas official Ghazi Hamad told LBC TV (Lebanon) that the "Al-Aqsa Flood" will be a recurring event until Israel is destroyed.
The October 7 event killed 1,400 Jews and is the largest mass murder of Jewish people since the Holocaust.
Speaking to LBC TV, Hamad said, "Israel is a country that has no place on our land. We must remove that country, because it constitutes a security, military, and political catastrophe to the Arab and Islamic nation, and must be finished. We are not ashamed to say this, with full force."
He said that Hamas must "teach Israel a lesson, and we will do this again and again."
"The Al-Aqsa Flood is just the first time, and there will be a second, a third, a fourth, because we have the determination, the resolve, and the capabilities to fight. Will we have to pay a price? Yes, and we are ready to pay it. We are called a nation of martyrs, and we are proud to sacrifice martyrs."
Hamad claimed that Hamas "did not want to harm civilians, but there were complications on the ground, and there was a party in the area, with [civilian] population… It was a large area, across 40 kilometers…"
"The occupation must come to an end," he stated.
The reporter asked if he was referring to the Gaza Strip, to which Hamad replied, "No, I am talking about all the Palestinian lands."
Hamad added, "The existence of Israel is illogical. The existence of Israel is what caused all that pain, blood, and tears."