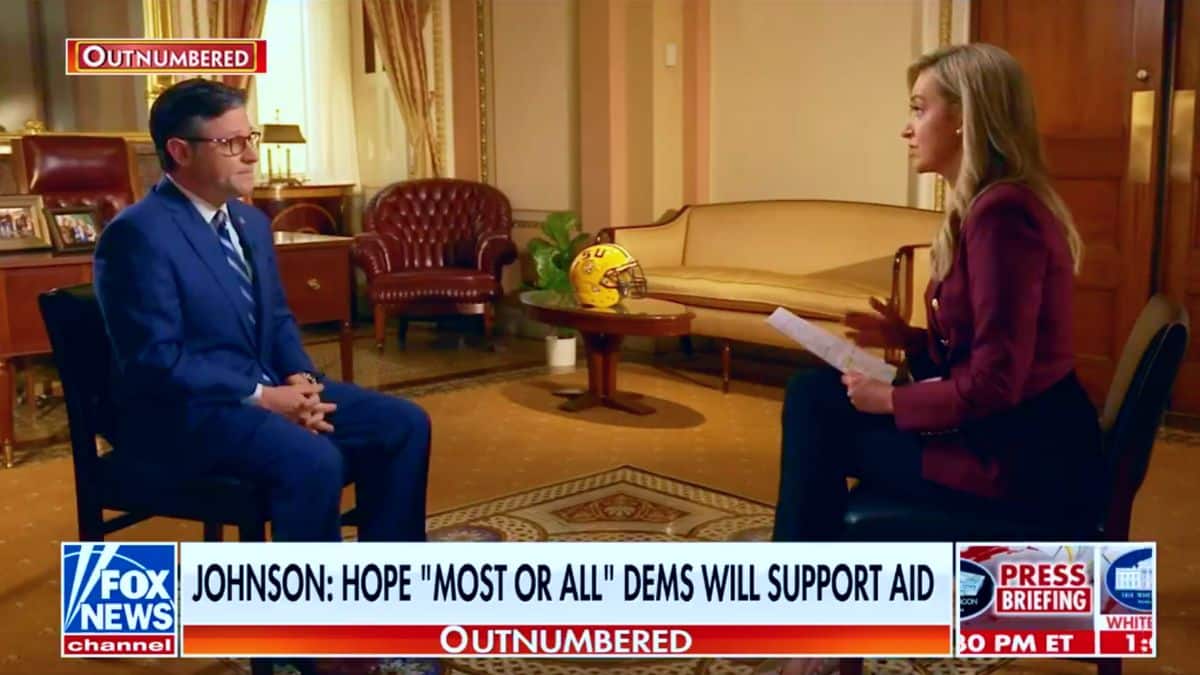 House Speaker Mike Johnson told Fox News' Kayleigh McEnany that providing aid to Israel is a "matter of good versus evil."
McEnany asked Johnson, "Let's talk about one of those areas of common ground, potentially: this Israel aid package, stand-alone Israel aid. The reporting is that there will be a vote, hopefully Thursday. Is that the time that you're looking at?"
Johnson said that he is hoping that the vote will occur on Thursday.
"It looks like $14.5 billion is the number that you're looking at. And you suggest that maybe you'll get a bipartisan vote here," McEnany stated, to which Johnson replied, "I sure hope so."
Johnson added that he hopes "most or all" of Democrats will take part in the vote. "I mean, there's a few people who have philosophical differences on that and we'll have some intense debates about their opposition to that. But, look, this is a matter of good versus evil," he stated.
He noted that he believes Americans would say that "standing with Israel and protecting the innocent over there is in our national interest."