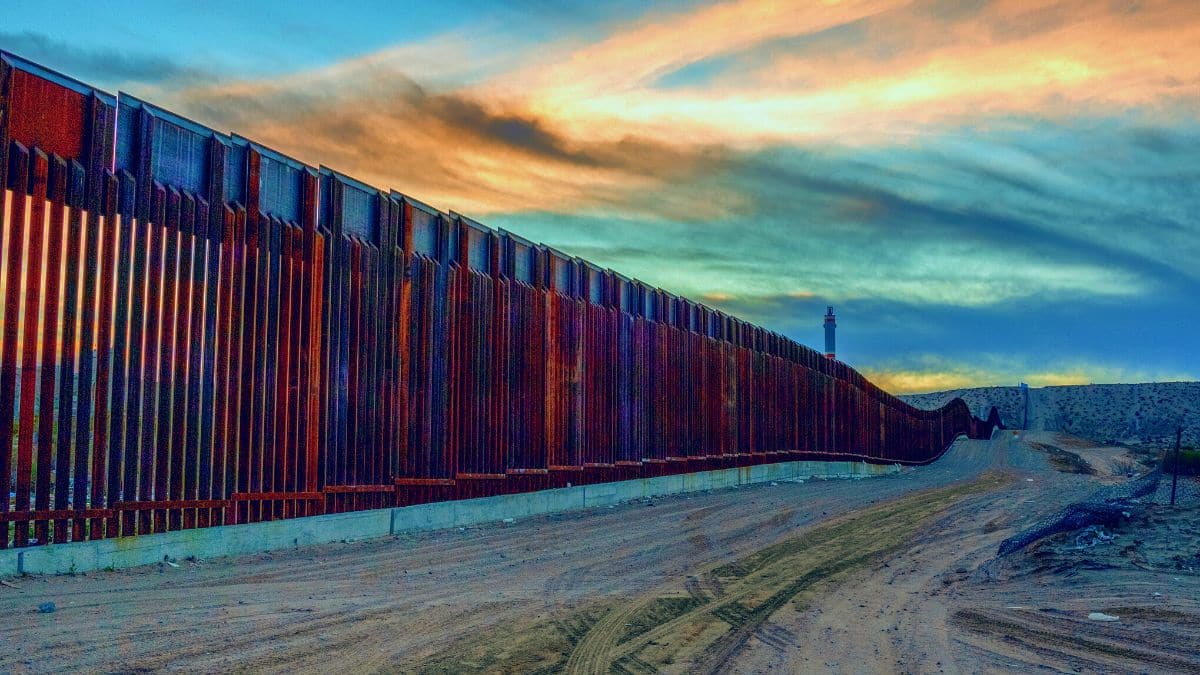 The adult male was of "fighting age."
QUICK FACTS:
Border Patrol agents apprehended an illegal immigrant from Iran in Eagle Pass, Texas.
The single male was with a group of 130 migrants primarily from Venezuela.
The Iranian national was processed as a "Special Interest Alien (SIA)," or an individual who "poses a national security risk to the United States or its interests," according to the Department of Homeland Security (DHS).
Individuals or groups considered to be SIA are not all "terrorists," DHS adds, but the "travel and behavior of such individuals indicates a possible nexus to nefarious activity (including terrorism) and, at a minimum, provides indicators that necessitate heightened screening and further investigation."
Last week, Border Patrol agents apprehended two men from Lebanon, a country whose terrorist group Hezbollah has declared support for Hamas' attacks against Israel.
BREAKING: CBP sources confirm that 2 men in their early to mid 20s from Lebanon were apprehended in Eagle Pass, TX yesterday at the location where we are reporting. They are considered "Special Interest Aliens" and are currently undergoing extensive background vetting @FoxNews

— Griff Jenkins (@GriffJenkins) October 13, 2023
THOUSANDS OF "SPECIAL INTEREST ALIENS" SINCE 2021:
A report from Fox News found that thousands of special interest aliens have been apprehended by Border Patrol since 2021.
According to the report, border agents caught over 6,000 individuals from Afghanistan, over 3 thousand from Egypt, 659 from Iran, and 538 from Syria.
Thousands of other individuals were from Uzbekistan, Turkey, Pakistan, Lebanon, Jordan, Iraq, and Mauritania.
Border Patrol agents also encountered 151 individuals on the terror watch list in fiscal year 2023, a greater number than the last six years combined.
BACKGROUND:
American Faith reported last week that less than 1% of the more than 2.1 million illegal immigrants at the Southern Border have gone through an immigration court, according to a report from the House Judiciary Committee.
"Despite Secretary Mayorkas's claims that aliens encountered at the border are, in fact, asylum seekers, the Biden Administration has placed only a fraction of illegal aliens into expedited removal to be screened for asylum eligibility," the document says.
Of those who sought asylum, only 6% were screened for persecution.
While 72% of the illegal immigrants screened for persecution cleared the process, almost half of those who did not have a credible fear of persecution were not removed from the United States.
"These data contradict Secretary [Alejandro] Mayorkas's statements that the southwest border is closed and that illegal aliens are 'quickly' removed," the report reads. "Instead, with more than 99 percent of illegal aliens staying inside the United States after being released by the Biden administration, there is virtually no enforcement of our immigration laws."