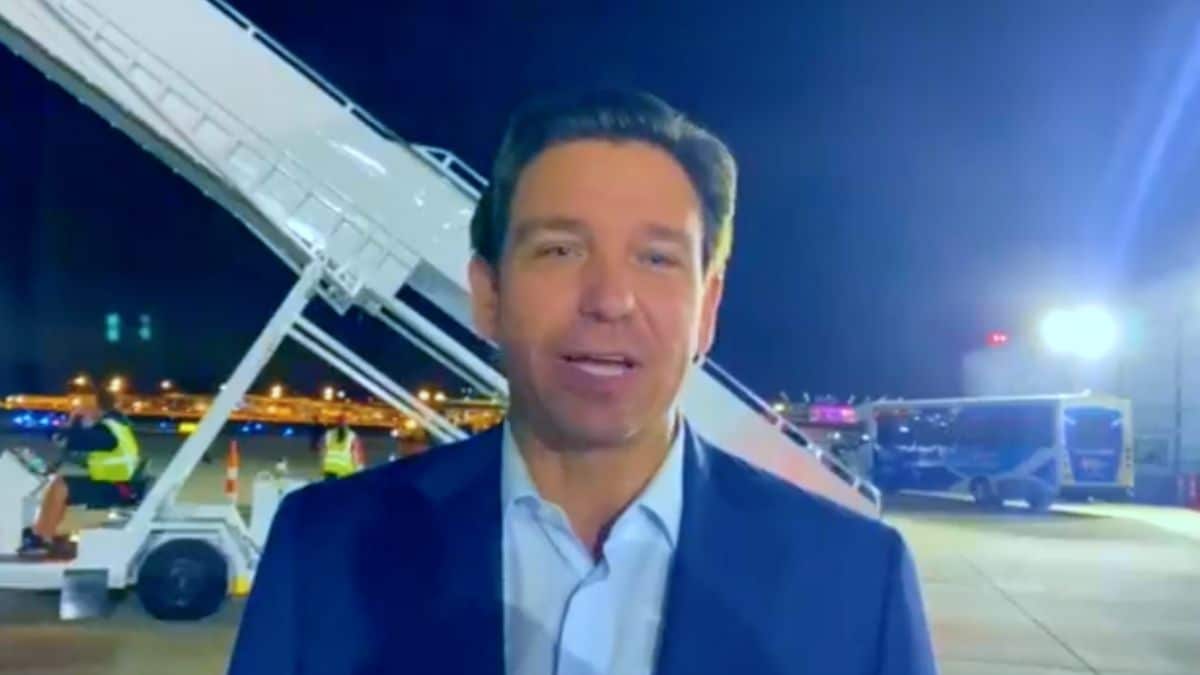 Ninety-one children were brought home to the United States.
QUICK FACTS:
Florida Republican Governor Ron DeSantis rescued 270 U.S. citizens after carrying out a rescue operation in Israel, including 91 children and 4 dogs.
The move follows an executive order in which DeSantis called for the state of Florida to "carry out logistical, rescue and evacuation operations."
According to the executive order, DeSantis allocated resources to the Florida Division of Emergency Management and instructed other state agencies to assist.
The plane carrying Americans from all over the United States reached Tampa International Airport at 7:45 p.m. on October 15.
"There was a devoid of leadership, so we stepped up and led, we're happy to be able to deliver that," DeSantis said from the airstrip. "So we're getting ready to welcome them back to the United States of America."
Future flights rescuing Americans from the war in Israel are expected.
We are getting ready to welcome hundreds of people who were stuck in Israel back to the United States of America. pic.twitter.com/4gYyDI09DK

— Ron DeSantis (@GovRonDeSantis) October 16, 2023
FLORIDA AND PROJECT DYNAMO:
The state of Florida worked with the non-profit Project Dynamo in the rescue, called "Operation: Promised Land."
"Big shoutout to Governor DeSantis. Thank you for your support," said Project Dynamo founder Bryan Stern. "Your executive order was a game-changer for us and allowed us to save all these lives. We've been here for over a week since the day after the massacre and we're excited to get home to get these people out."
According to its website, Project Dynamo was created in "response to the U.S. troop withdrawal from Afghanistan when hundreds of American Citizens and thousands of our Allies were left behind. Little did we know that over two years later, we would still have a need to rescue American Citizens from conflict-zones and natural disasters both overseas and on the U.S. Homeland."
BACKGROUND:
Governor DeSantis urged Joe Biden to revisit U.S. border policies amid a migrant surge and Palestinian attacks on Israel.
"I would also ask the president to consider reversing his policies on the southern border. We are vulnerable when you have all these military-age men coming in. Do you think that our enemies have not been looking at that weakness?" DeSantis said during an interview with CNN.
"We know people from Iran have come, we know people from Russia have come, and we know China and other parts of the Middle East. That is not good for the security of this country. Israel probably has the strongest border security in the world, and yet, this happened to them."