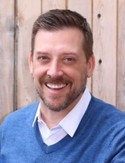 5. I Love You

Slide 5 of 5
These three words combine to form what is arguably the most impactful and powerful sentence in the human language. This sentence doesn't lose its potency with repetition and cannot be overused. If said with sincerity and intent, the person to whom this statement is directed will likely never grow tired of hearing it.
Telling someone you love them is quite possibly the greatest show of strength, loyalty, and commitment a man can perform. So why do so many men find it so hard to say "I love you" to their sons?
Throughout recent history, men have been taught that showing or expressing affection is not masculine. Men have been taught—whether directly or through observation—to be uncomfortable communicating their fondness for male family members and friends.
Sadly, a father that struggles to say "I love you" to his son, likely didn't hear it from his father.
Fathers who struggle to express their love to their sons, usually try to show it in other ways. They'll give gifts or take their son camping or hunting. Some take their sons to a sporting event. Others will give their sons money or a car. Whatever substitute you might try to use to express love to your son, nothing will ever be more effective than those three, simple, powerful words.
Our Heavenly Father, throughout the Bible, expressed over and over again how much He loved us. And while He loved the world so much that He sent His son, Jesus, to be the atoning sacrifice for our sins, He never shied away or hesitated to tell us that He loved us.
1 John 4:8 reminds us that God IS love. The most powerful being in the Universe embodies love—not power, not strength, not will, but LOVE.
You should be the living example of strength and patience and will to your son, of course, and the strongest thing you can do is to say "I love you" to him, confidently and without wavering.
The Time Is Now…
Today is the perfect day to start saying what your son needs to hear from you. Make these phrases a habit. Use them frequently, boldly, and humbly.
Even if you never heard these words from your father, you can change generations to come by making them part of your son's life. Your son will grow to be a strong, confident, loyal, and loving man, who will know how to use these words with his son.
Recommended for You:
6 Affirmations Your Teen Needs to Hear When They're Blowing It
10 Things Your Teen Loves to Hear
12 Things Every Dad Should Say to His Kids
Hope for Women with Father Wounds
10 Things Not to Say to Your Adult Children
Photo Credit: ©GettyImages/monkeybusinessimages
Related podcast:
The views and opinions expressed in this podcast are those of the speakers and do not necessarily reflect the views or positions of Salem Web Network and Salem Media Group.
Related video:
Read the full article here.
Stock Footage & Music Courtesy of Soundstripe.com Thumbnail by Getty Images