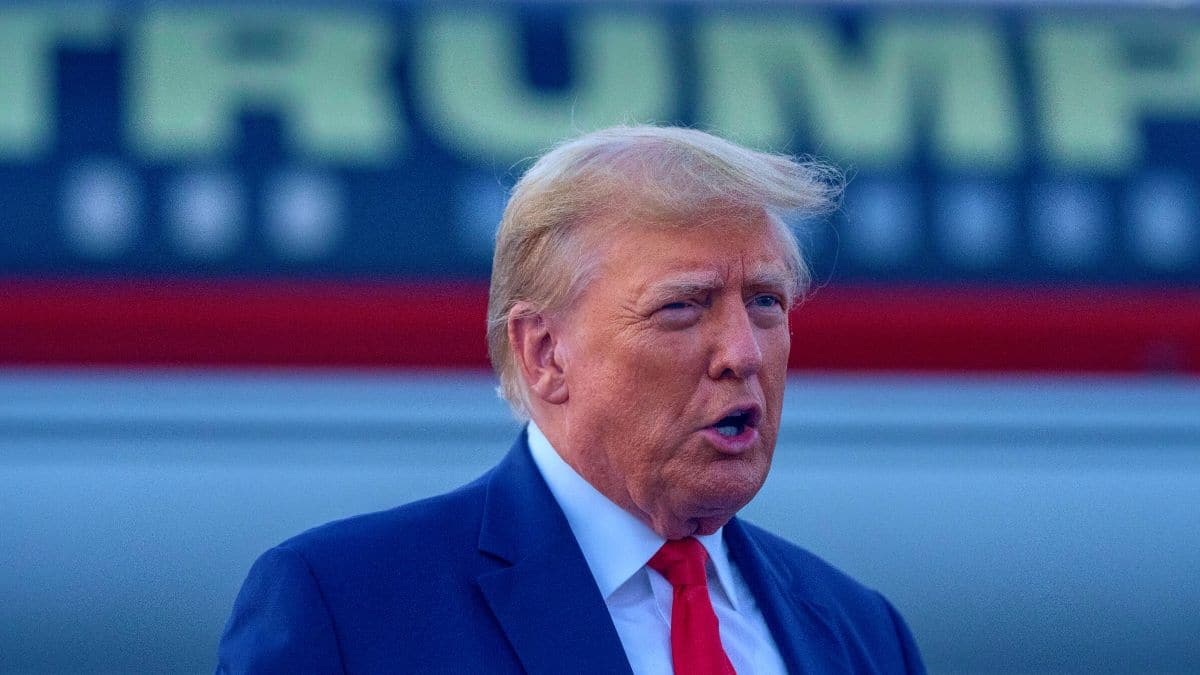 A federal judge has imposed limitations on the public comments former President Donald Trump can make concerning the ongoing prosecution led by special counsel Jack Smith.
The prosecution relates to Trump's alleged attempts to interfere with the 2020 presidential election.
The decision by Judge Tanya Chutkan is aimed at preventing any potential hindrance to the fair administration of justice.
The judge claimed, "This is not about whether I like the language Mr. Trump uses," emphasizing that her concern lies with "language that presents a danger to the administration of justice."
The order specifically curtails Trump's ability to make public remarks targeting court officials, potential witnesses, or members of the special counsel's team.
However, the judge opted not to restrict comments about Washington, D.C., where the trial is set to be held, or generalized remarks about the Justice Department, despite requests from the government.
Judge Chutkan, who has been the subject of critical comments from Trump, pointed out the gravity of Trump's current legal status, stating, "Mr. Trump is a criminal defendant. He is facing four felony charges. He is under the supervision of the criminal justice system and he must follow his conditions of release."
When addressing John Lauro, Trump's attorney, the judge asked, "He does not have the right to say and do exactly what he pleases. Do you agree with that?"
Lauro responded affirmatively, saying, "100%."
However, Trump's legal team has strongly opposed the order, framing it as a violation of his First Amendment rights.
They believe the order could hinder Trump's ability to campaign and argue that it's an attempt by the current administration to silence the former president.
Attorney Lauro conveyed their stance, stating that the special counsel's office is trying "to prevent President Trump from speaking out about the issues of the day," and noted that the issues related to the case have political implications.
On social media platforms, Trump has criticized Judge Chutkan, referring to her as a "biased, Trump Hating Judge."
He has also taken jabs at special counsel Smith, calling him "deranged" and a "thug," and has directed negative comments towards individual members of Smith's team.
Judge Chutkan responded to these remarks, asserting, "When you start to use a word like 'thug' to describe a prosecutor doing their job, that wouldn't be allowed by any other criminal defendant."
She further clarified that a political campaign shouldn't provide a free pass, saying, "Just because the defendant is running a political campaign does not allow him to do whatever he wants."
Judge Chutkan did, however, acknowledge that Trump can voice his perspective on the motivation behind his prosecution.
She stated, "If the message Mr. Trump wants to express is 'my prosecution is politically motivated,'" he has the freedom to do so, provided he avoids "highly charged language."
Trump's attorneys are contemplating challenging the gag order on appeal.
John Lauro, one of Trump's lawyers, was staunchly against the imposition of the gag order, arguing that such an order would unjustly impede Trump's political expression, which is protected under the First Amendment.
Lauro emphasized, "He is allowed to make statements the prosecution doesn't like. That's part of living with the First Amendment."
A Trump spokesperson called Judge Chutkan's decision "an absolute abomination."
"Today's decision is an absolute abomination and another partisan knife stuck in the heart of our Democracy by Crooked Joe Biden, who was granted the right to muzzle his political opponent, the leading candidate for the Presidency in 2024, and the most popular political leader in America, President Donald J. Trump," the statement reads. "President Trump will continue to fight for our Constitution, the American people's right to support him, and to keep our country free of the chains of weaponized and targeted law enforcement."