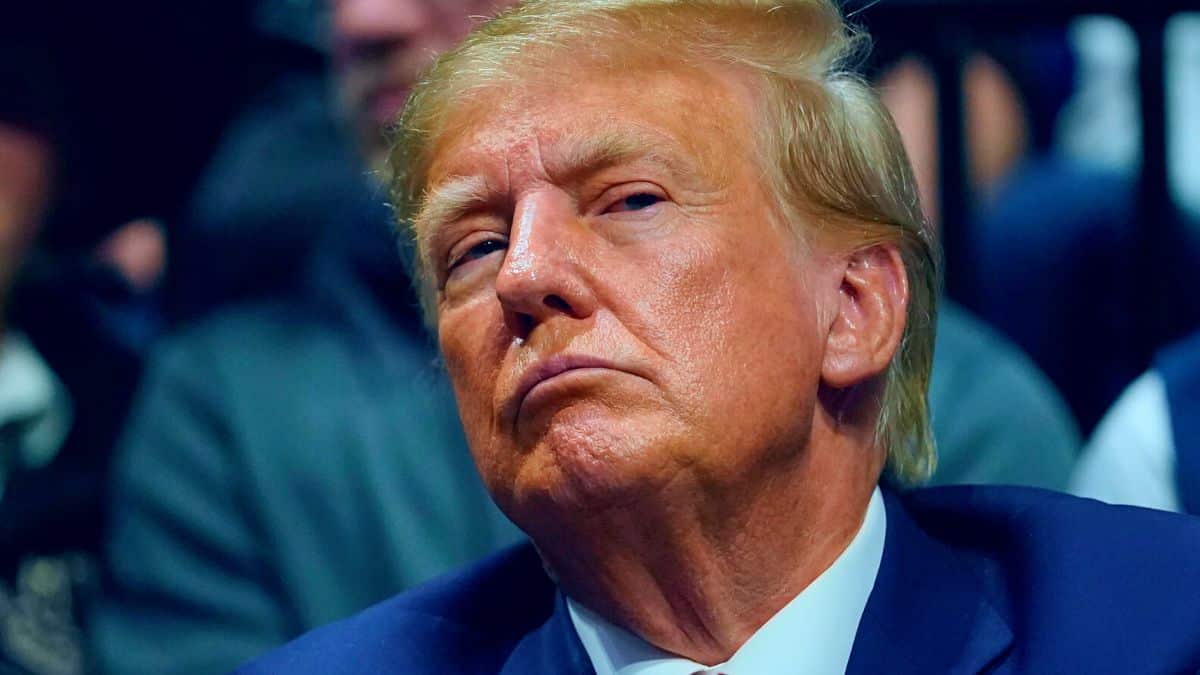 Originally published October 13, 2023 10:19 am PDT
In a recent revelation, an Internal Revenue Service (IRS) contractor, Charles Littlejohn, aged 38, based in Washington D.C., has confessed to unlawfully releasing the tax returns of several influential individuals, including former President Donald Trump.
His confession comes weeks after The New York Times featured the tax details of Donald Trump, just ahead of the 2020 elections.
The Department of Justice (DOJ) statement mentioned that Littlejohn utilized his position within the government to improperly access and then disclose the confidential tax details, leading Attorney General Merrick Garland to comment on the situation, stating, "By using his role as a government contractor to gain access to private tax information, steal that information, and disclose it publicly, Charles Littlejohn broke federal law and betrayed the public's trust."
He further emphasized the DOJ's dedication by saying, "In every case, the Department of Justice is committed to following the facts wherever they lead and holding accountable those who violate our laws."
Adding to the complexity of the case, it wasn't just Trump's details that Littlejohn released.
The DOJ confirmed that he separately acquired and revealed the tax details of several of the nation's richest people to ProPublica and The New York Times, according to The Wall Street Journal (WSJ).
In 2021, ProPublica unveiled a report titled, "The Secret IRS Files: Trove of Never-Before-Seen Records Reveal How the Wealthiest Avoid Income Tax."
They stated, "ProPublica has obtained a vast trove of Internal Revenue Service data on the tax returns of thousands of the nation's wealthiest people, covering more than 15 years."
The data covered various details, offering insights into the financial dealings of magnates like Warren Buffett, Elon Musk, Bill Gates, and many others.
The DOJ has set the sentencing date for Littlejohn on Jan 29, 2024, with a potential maximum penalty of a five-year imprisonment.
Two whistleblowers from the federal tax agency have come forward, claiming that the Justice Department hindered their efforts to probe into President Joe Biden's financial activities.
Gary Shapley, a seasoned IRS agent, asserted that the most significant felonies "were left off the table" when the department presented its plea agreement concerning Hunter Biden.
Allegations have arisen that the DOJ obstructed investigative processes and even hid vital evidence linking Biden to an alleged criminal bribery act.
Judge Ana Reyes, who accepted Littlejohn's guilty plea, verbally reprimanded the IRS contractor.
"I cannot overstate how troubled I am by what occurred," Reyes said, adding that there would be "severe consequences to this illegal act," per WSJ.
Reyes a Biden appointee, scheduled Littlejohn's sentencing for Jan 29.
He could face up to five years in prison.
"I understand," Littlejohn responded when Reyes informed him of the maximum sentence.
"In prison," the judge reiterated, to which Littlejohn said, "Yes."