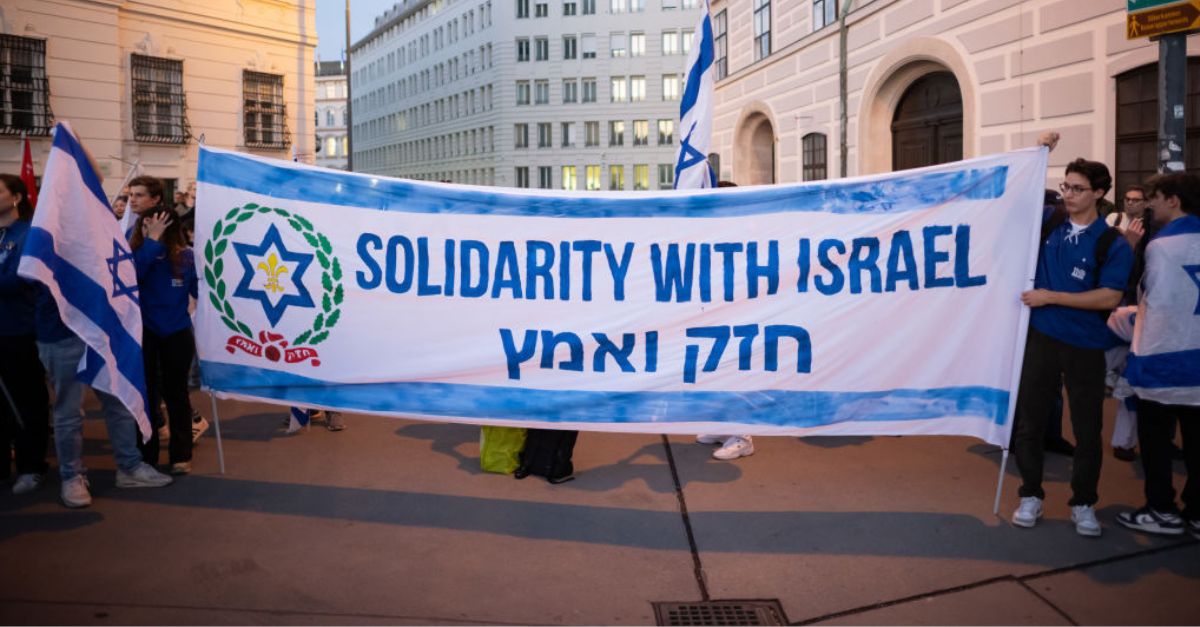 In the summer of 2014, my 17-year-old daughter knocked on my bedroom door late one night, shortly after my wife and I had gone to sleep.  She asked us not to come downstairs, saying that she had just brought two guys home. This was not an announcement I ever expected, except she didn't use the word "guys."  She said soldiers.  Israel was embroiled in what became known as Operation Protective Edge, which began a few weeks after the kidnapping of three Israeli teenagers, one of whom was our neighbor's nephew.
The seven-week-long battle saw the Islamist terror organization Hamas fire thousands of rockets at Israeli communities and the elimination by Israel of many top Hamas terrorist leaders and much of their infrastructure.  Clearly not enough.  
It was also one of Israel's longest military operations but remained mostly isolated to the south of Israel. That summer, in addition to the operation against Hamas, the IDF also sent thousands of troops to find the three Israeli boys who, we later learned, had been executed shortly after they were kidnapped, in the very car into which they sadly sought a ride from terrorists dressed as Israeli Jews.  Ten minutes away from our house.
Because our Judean mountain community is the largest in the area and close to where the boys were kidnapped, it became the base for hundreds of soldiers to operate from. When they were not out searching for the boys, protecting nearby communities, and guarding the roads to prevent other terror attacks, these soldiers, who were scarcely older than the boys who had been kidnapped, would rest, sleep, eat, and pray in our community centers, synagogues, and other public buildings.
Teens in our community would go to hang out with the soldiers, young men more or less their same age, and bring them things from home to make their "visit" more comfortable.  Neighbors organized nightly bar-b-ques, so much so that one day some asked if we could provide lighter fare.  Women like my wife took soldiers' laundry and washed it. My daughter became friends with two soldiers who desperately needed a shower and invited them to come to our house.  She asked us not to come downstairs that night because she didn't want them to be embarrassed in any way.
Today, those young men are in their 30s and no doubt have been called up into reserves this week, leaving behind wives and children, just like what has happened now.  Nearly a decade later, my son and son-in-law have joined the hundreds of thousands of soldiers called up. Remarkably the army called up 300,000, and 360,000 have showed up.
And remarkably, we're seeing the same sense of solidarity, even more perhaps, as we did then, across the country.  Because the soldiers are not deployed in a foreign country but defending their own country, our country, they are treated like our sons and daughters.   Countless grassroots efforts are taking place across the country to provide nourishing food, treats, hygiene products, and lots of love from millions of Israelis, going directly to where the soldiers are.  On behalf of the Genesis 123 Foundation, the Israel Emergency Campaign gives a vehicle for millions of Christians around the world the opportunity to do so virtually as well.
We are seeing countless appeals to collect many things to be brought to our sons and daughters, guarding all the borders.  Even a non-kosher Tel Aviv restaurant became kosher in order to provide food for the soldiers.  Respect. Solidarity. Unity.  
My son was called up to his combat unit on Saturday.  He blew in and out of the house in 10 minutes, changing into his uniform and gathering up equipment as we raced to pack up whatever supplies he could possibly need, including non-perishable food. He only packed for a few days. As he was leaving, he said that he had forgotten his heavy socks. He's a newlywed, his wife is home alone now at her parents' house.  There's a paradox in the injunction in Deuteronomy 25 not to call up men for war as newlyweds.  But then it's war. He's been taken away from his wife to defend her, us, our people, and our country.
He called yesterday and told us not to come visit for now and that he was OK.   That's the most important thing.  Just like in 2014, the army is putting him and others in public spaces in nearby communities so they can be close to any operation they are called for and not have to sleep in hastily erected tents in the desert or outside.  That's a comfort.
He also reported that the people in the community where he is have been wonderful.  They're preparing and serving food (too much, he said). He's been invited to strangers' homes to shower.  One woman even took his dirty laundry and returned it, washed and folded.  It's just like 2014, just bigger.
The sense of solidarity is extraordinary.  It's uplifting. We are all in this together. The sense of unity has even trickled up to our political leaders, who have formed an emergency war-time government, putting aside deep political and social differences that had made us more divided than at any time in recent memory. I pray the war will accomplish the goal of eliminating Hamas' and will end soon, but that the unity and solidarity will last for a long time.
We have also been strengthened by support from across the world, from the heads of many governments, and on a grassroots basis.  All this is super important as those who hate Israel wasted no time blaming Israel, even as the death toll from the brutal massacres of our citizens, including babies, young children, elderly, and entire families, was rising, and their blood had not even dried.
On the first day of the war, I launched an emergency campaign to provide for urgent, immediate, and short-term needs in three areas: at-risk youth, civilian security, and soldiers.  We're not providing lethal equipment but things that will help save their lives and the lives of others.  The needs are great, from bulletproof ceramic vests to battery chargers for their phones, hygienic supplies, and providing nourishing food wherever we can. And more.  The response has been overwhelming and heartwarming.
We're angry, scared, and grieving.  Today, we got the horrific news that one of my son's high school classmates had been killed. But we're strong and unified, and the solidarity is just as great. And it's even greater because of the wide support from overseas. We are indeed stronger together.
Photo Courtesy: ©Getty Images/Thomas Kronsteiner / Staff
The views expressed in this commentary do not necessarily reflect the views of Christian Headlines. 
---
Jonathan Feldstein was born and educated in the U.S. and immigrated to Israel in 2004. He is married and the father of six. Throughout his life and career, he has been blessed by the calling to fellowship with Christian supporters of Israel and shares experiences of living as an Orthodox Jew in Israel. He writes regularly for a variety of prominent Christian and conservative websites and is the host of Inspiration from Zion, a popular webinar series and podcast. He can be reached at [email protected].
LISTEN: Special Update – Israel at War
This is a special episode of Inside The Epicenter. Joel and Carl delve into the current conflict taking place in Israel. They discuss the recent attacks, the implications of the conflict between Israel and Iran, the spiritual aspects of the situation, and the importance of supporting our brothers and sisters in Israel.
The views and opinions expressed in this podcast are those of the speakers and do not necessarily reflect the views or positions of Salem Web Network and Salem Media Group.