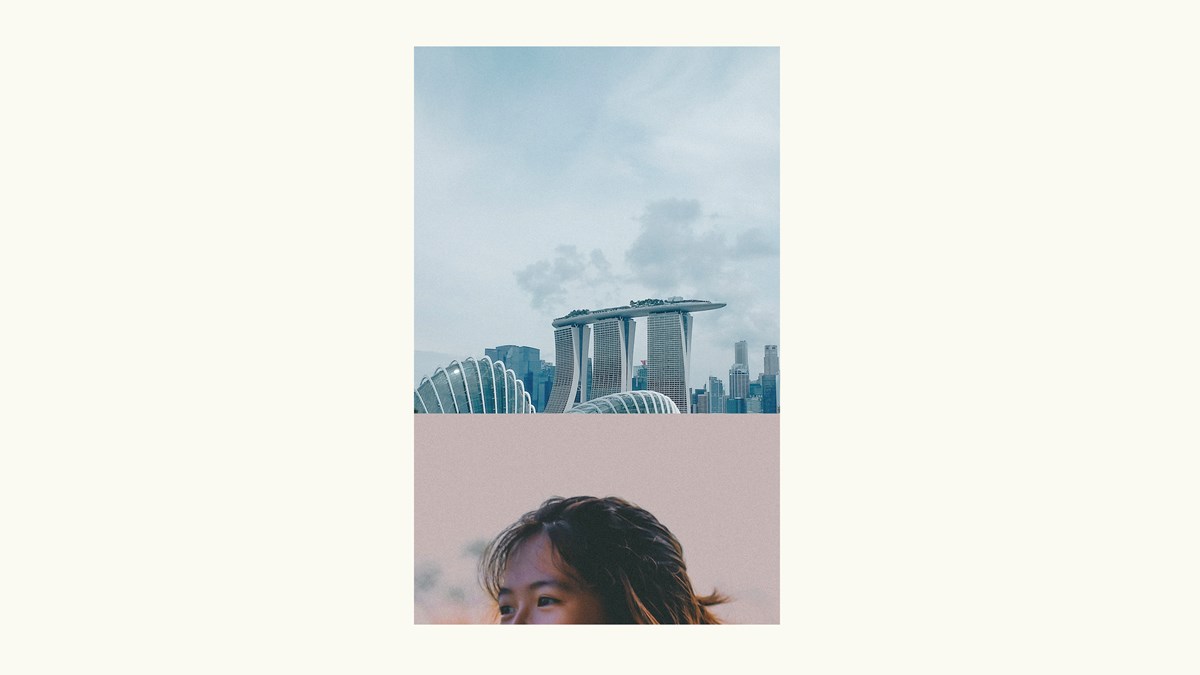 Regina Hum was an 18-year-old student at Singapore Polytechnic when she began experiencing symptoms of depression.
"I started withdrawing from friends and family, feeling no need to share with them what I was feeling, and they also did not seem to notice," said Hum, who worships at Faith Community Baptist Church. "Waking up feeling there was no purpose, having a sense of dread whenever I got up … It was unusual since I had finally started my dream arts course."
An adult she trusted had once told her that if she was experiencing mental health problems, she would be treated differently by society. As a result, Hum did not tell anyone what she was going through for fear of being ostracized.
Hum's experience of mental health struggles is an increasingly common one in Singapore. Students often contend with their mental health and well-being in an extremely competitive, success-oriented climate, which is often defined by clinching high academic results in nationwide exams like the Primary School Leaving Examinations (PSLE) and pre-university exams like the "O", "N", and "A" levels.
And while academic stress can cause an adverse impact on mental health, conversations about the latter are rare in the Southeast Asian country and, until recently, even rarer in churches.
Many youth feel like they have to live a "victorious Christian life" to be accepted in church as "blessings and successes are celebrated, but failures, struggles in faith, and doubts about God are usually shunned," said Wei Hao Ho, who led a nationwide study that identified and discussed generational gaps in churches.
Nearly nine out of ten (86%) Singaporean students expressed worry about poor grades at school, according to an Organization for Economic Co-operation and Development (OECD) survey in 2015. A growing number of students from top Singapore schools have sought help for school-related stress at the country's Institute of Mental Health. And almost 90 percent of undergraduates pinpoint study and work commitments as their greatest sources of stress, another survey by Singapore university unions revealed.
Despite these sobering statistics, change is burgeoning in churches across the country. More Singaporean Christians are opening up about their struggles. Pastors and ministry leaders are providing people with safe spaces to speak up and seek help, while also scrutinizing ways in which Christians may better respond to the pressures of the education system.
Under pressure
Cindy Chua has a firsthand glimpse of how academic stress affects her children's well-being. Her seven-, eight-, and ten-year-old daughters have been experiencing mental health struggles in the form of angry outbursts.
The country's "overemphasis on the importance of studies [is] hurting the mental health of our young people," said Chua, who attends a nondenominational church in eastern Singapore. "Instead of rote learning from textbooks and worksheets, I hope that students can enjoy and love learning from real-life experiences."
Recognizing and rewarding talents on a broader spectrum of development, rather than basing it only on academic results, is one way that Singapore could have "done better as a nation," says Guo Yi Hor, a lecturer at the Biblical Graduate School of Theology.
Yet Hor thinks that Singapore's rigorous education system cannot be regarded as the only cause of academic stress and the mental health challenges that arise from it, because students often carry "self-inflicted expectations" to score good grades or face pressure from their peers and family to excel.
"Each family and student—once they are old enough—needs to make a principled decision based on their values and priorities on how they want to live in this society. And, of course, many choose to exit the system if they can," he added.
Lois Kwan's family is one that's chosen to do just that­—an anomaly in Singapore, as public school fees are kept extremely low. Along with her husband Kuo Yong Lam, who pastors Katong Presbyterian Church, Kwan homeschooled their three children from ages 6 to 12 and sent them to an online Christian homeschooling program, The Potter's School, for secondary-level education (equivalent to high school in the US).
The couple's main motivation for homeschooling was to inculcate Christian virtues in their children and help them grow spiritually through going on mission trips and outreach efforts. But Kwan made it a point to create room for creativity, flexibility, and more opportunities for sleep and rest compared to other school-going children she observed.
She also made a conscious decision not to emphasize test scores. While most students begin preparing for the PSLE a few years before it takes place at the primary-six level (seventh grade in the US), she only did so in her children's final year of school to prevent them from experiencing burnout, which she noticed often happened to students of the same age group.
Breaking barriers
While the government is taking steps toward education reform, such as scrapping mid-year examinations in schools this year, church leaders and pastors recognize the accompanying needs for greater pastoral support and care of young believers.
Singaporean Christians need to have a better theological understanding of mental illness and mental health challenges, say the pastors CT interviewed. "We need to have a healthy theology of suffering and brokenness. Jesus did not promise complete deliverance from our problems on this side of eternity," said Zhi Wen Ng, a pastor at Zion Bishan Bible-Presbyterian Church.
Seng Lee Chua, senior pastor of Bethesda Bedok-Tampines Church, holds a holistic view of mental health. "Those who think it's a spiritual issue think that praying and reading your Bible will fix it, but that's too simplistic. Others who believe it's purely physical think that just going to the doctor will fix it.
"But it's actually more than that. It's also about renewing your mind. My recommendation is that we need to approach this from the medical, social and spiritual, because we are holistic beings," Chua said.
Chua has been advocating for mental health care in Singapore churches since 2010, when a youth leader he knew died by suicide. "Mental health is never a comfortable subject in Asia and certainly in churches too," Chua told CT. "But we are seeing the trend changing, with many churches speaking on this subject now. Many have asked for training for their leaders and members in recent years."
Chua has set up various nationwide initiatives that equip pastors to address the topic in their congregations. They include Christian Mental Health Advocates, a group established in 2018 that meets monthly to pray over Singapore's mental health landscape, and the yearly Christian Mental Health Conference, which connects mental health professionals with churches.
Since 2020, he's also initiated a survey that assesses the mental well-being of those serving in ministry and examines how church leaders respond to mental health issues.
This year's survey revealed that churches are becoming more equipped to respond to congregants' mental health struggles. Over two-thirds (72.8%) of respondents said they know of at least three health professionals they can refer someone to, a slight increase from the 2020 figure (64.1%). Just over one-third (38.4%) agreed that their church "has sufficiently equipped them to help a person who is facing mental health issues," up from one-quarter (27.7%) in 2020.
Awareness and understanding of mental health challenges among Singaporean Christians have also improved. A majority (83.3%) said that they could discern if someone was living with a mental health issue based on visible signs and symptoms, compared to around three-quarters (77.8%) of respondents in 2020.
Life together
Apart from organizing and participating in larger, inter-denominational events, local churches are recognizing that creating arenas for conversations on mental health within their congregations is equally crucial.
"The first step toward healing is acknowledging what's happening to you … sharing and asking for help lets other people who care know what's going on and how to better serve you in the struggle," Hum said.
Chua, the mother of three daughters, asked her church community to pray for her family. Her pastor visited them, while friends sent gifts to her children and offered to babysit.
Nevertheless, although people are increasingly able to distinguish mental illnesses without simply stigmatizing a person as "mad" or "insane," it is still not easy for a person to come forward, be vulnerable, and talk about their mental health struggles, said Ng, the pastor.
"So the burden is on church leaders, so to speak. … The pastor has to go first and model authenticity and vulnerability," he said.
Ng's church offers a peer support program for church members in crisis and keeps a reference list of mental health practitioners, psychiatrists, and church counselors. Chua, the senior pastor, has brought in psychiatrists and occupational therapists to teach fellow pastors in his church about various types of mental health conditions and appropriate responses to them. His church also holds seminars to educate members and non-members alike on topics such as how to identify common signs and symptoms of depression, anxiety, and addiction, and how to help people without burning out.
There's also IDMCi|uni, a three-month course run by Covenant Evangelical Free Church that Hor, the lecturer, helped to create. The course aims to provide Christian students with tools to "equip them in the broad aspect of self-care, of which mental health is a major part," he said.
As part of the program, young adults from the church go through mentorship, a four-day listening retreat, and a full-day mental health workshop where they can discuss principles relating to mental health, spot warning signs and coping mechanisms, and learn how they can help friends in university who may be facing mental health challenges.
Nevertheless, Singapore churches need to improve in how they integrate the physiological and psychological with the spiritual and theological to better serve those in need, Hor asserted.
"Rather than focusing on resilience—which is the term I tend to hear most often—I would love to hear more conversations on building capacity and tenacity," Hor said.
Using the metaphor of a battery, he likens building capacity to increasing the battery size and building tenacity to improving the rate at which the battery recharges. Resilience, meanwhile, is the rate at which the battery drains, Hor said. To him, this is a more "comprehensive framework" of tackling mental health issues, where people are provided with necessary resources so that they are not at risk of having their "batteries" be too low for too long.
Church leaders also need to be willing to acknowledge that a youth's perception of the world may be very different from theirs, and they need to pair that with "loving counsel and physical help," Hor added.
"We need a robust theology, we need a spiritual community, and we need that personal element of being willing to sit in the trenches with them as a stabilizing, godly presence."
Additional reporting by Isabel Ong
Print & Digital Issues of CT magazine

Complete access to every article on ChristianityToday.com

Unlimited access to 65+ years of CT's online archives

Member-only special issues