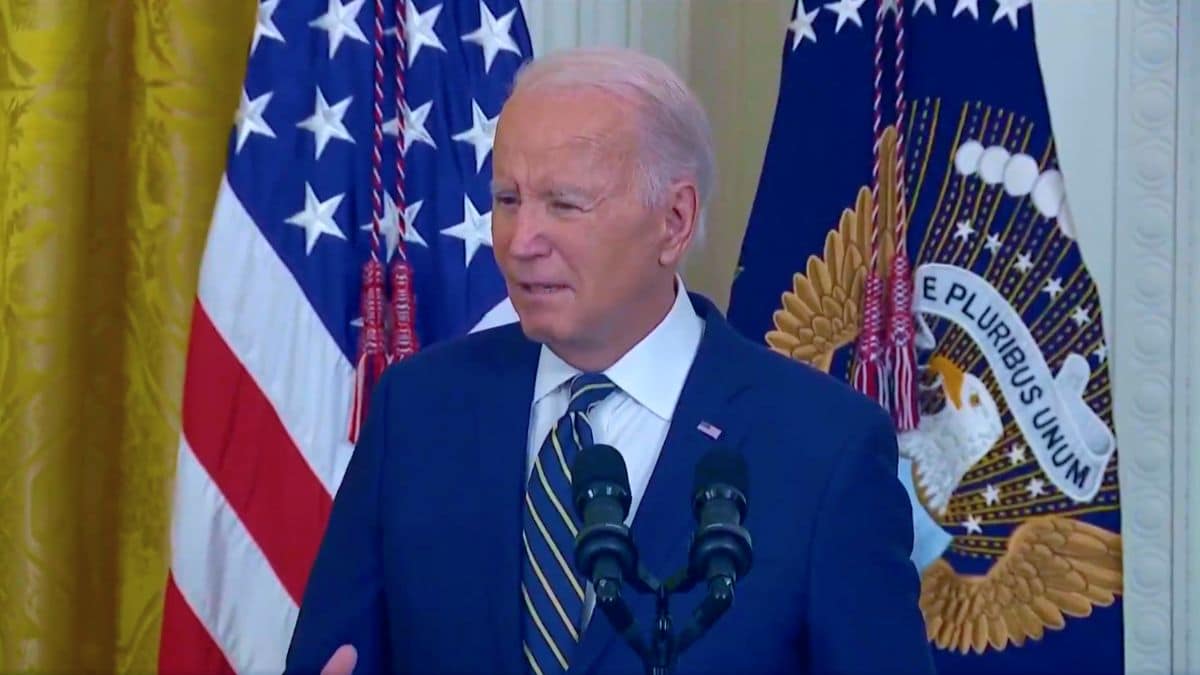 Originally published October 11, 2023 9:20 am PDT
The House Committee on Oversight and Accountability has launched an investigation into the Biden Administration's "ongoing secret nuclear negotiations" with Iran.
This probe is led by Chairman James Comer (R-KY) and Subcommittee on National Security, the Border, and Foreign Affairs Chairman Glenn Grothman (R-WI).
The committee expressed grave concerns about the use of officials with potential affiliations to the Iranian regime.
They state in their official press release: "The Committee on Oversight and Accountability is investigating the Biden Administration's efforts to conceal details about its ongoing secret nuclear negotiations with the Islamic Republic of Iran from Congress, ignoring statutory obligations for congressional oversight."
This probe comes in the wake of reports suggesting a link between Iran and recent attacks on Israel by Hamas.
The committee highlighted, "The Administration's lack of transparency is even more troubling in light of press reports about Iran's direct role in this weekend's horrific attack on Israel by Hamas."
Further concerns have been raised about the role and influence of former Special Envoy for Iran (SEI), Robert Malley.
The lawmakers noted that "additional revelations that former Special Envoy for Iran (SEI), Robert Malley, and members of his negotiating team may have had compromising ties to the Iranian regime."
Malley, who was suspended from his position without pay due to ongoing investigations regarding alleged mishandling of classified material, is under additional scrutiny for his interactions with international adversaries.
The release specifically points out that Malley "already had a history of appeasing United States' adversaries, including meeting with the terrorist group Hamas."
The concerns do not stop at Malley.
Ariane Tabatabai, a former member of his negotiating team, is under the spotlight for her long-standing interactions with the Iranian regime.
The committee conveyed, "According to recent media reports, a former member of Mr. Malley's Iran negotiating team, Ariane Tabatabai, was in close contact with the Iranian regime for years."
Adding to the revelations, Tabatabai had allegedly been a part of the regime-backed Iran Experts Initiative (IEI)—an initiative suspected to have been created to enhance Iran's global image on security matters.
The committee's statement elucidates, "Its members reportedly worked very closely with the Iranian regime toward this end. Incredibly, despite her previous contact with Iranian regime officials through this unofficial regime-backed network… Ms. Tabatabai is now a high-level staffer within the Department of Defense where she continues to hold a security clearance."
In light of these concerns, the lawmakers have officially requested from U.S. Department of State Secretary Antony Blinken, "…documents, information, and a briefing to assist the Committee's investigation of these matters."
The investigation is expected to shed light on the potential violations of the Iranian Nuclear Review Act and other concerns surrounding the administration's negotiations with Iran.