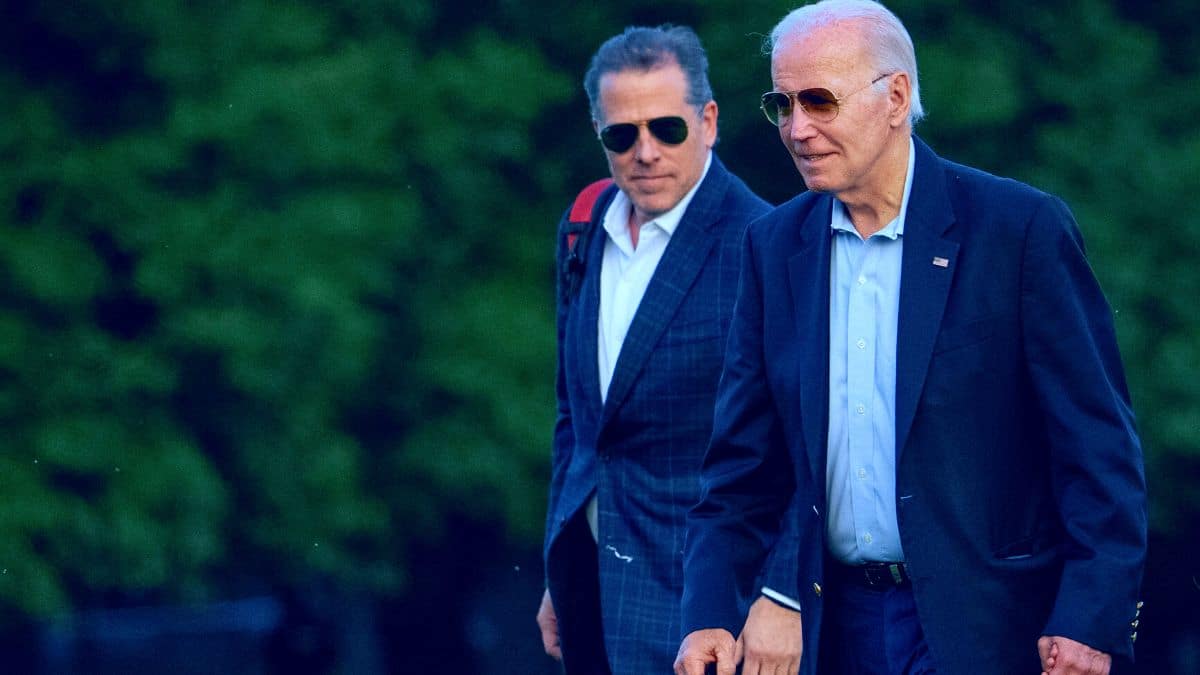 Originally published October 10, 2023 7:07 am PDT
Documents recently unveiled reveal that the FBI was aware of the authenticity of the New York Post's 2020 story concerning Hunter Biden's laptop well ahead of the 2020 elections.
The revelation comes from an FBI FD-302 form, which offers a comprehensive summary of the bureau's interview with Tony Bobulinski, Hunter Biden's former business associate, according to a report from The New York Post.
Within days of the Post's headline-making story, the FBI received a flash drive.
This device contained emails and text messages from the phones used by Bobulinski, who had engaged in discussions about a potential joint venture with Chinese nationals alongside Hunter Biden.
The FBI's Computer Analysis and Response Team (CART) cataloged this information on October 23, 2020.
The data, stretching from 2015 to 2017, was consistent with communications found on Hunter's laptop.
According to the FD-302 form, "BOBULINSKI was aware that the emails published by the New York Post were legitimate because BOBULINSKI was copied on them and had records of the emails on his own cellular devices."
Despite this clear evidence, the FBI did not correct the prevailing narrative.
Major platforms like Twitter, influenced by warnings from the FBI, even went ahead to suppress The Post's story.
Further, Joe Biden, contrary to his past assertions, had interacted with Bobulinski about his son's joint venture with Chinese entities.
The FBI document also pointed out that Joe Biden intended to benefit from the venture.
It states: "An additional 10% was to be held by HUNTER BIDEN for the 'big guy,' which was a reference to JOSEPH BIDEN."
Additionally, there were exchanges on Hunter's transition to encrypted communications once the media spotlight began to intensify on their dealings.
Bobulinski, seeking clarity from Joe Biden's brother, Jimmy, about their brazen business undertakings amidst Joe's political campaign, received a succinct reply: "Plausible deniability."
The FBI interpreted this as Joe Biden's deliberate distancing from direct involvement while still benefiting indirectly.
Prior to these findings, the FBI had already ascertained the legitimacy of the laptop in December 2019.
Moreover, China-related messages on it were consistent with the FBI's earlier intercepted communications, spotlighting one of Hunter's Chinese business partners.
Patrick Ho, an executive at CEFC China Energy, had been under the FBI's radar since 2017. Officials from CEFC were associated with the Sinohawk venture, as documented in the laptop's emails and Bobulinski's phones.
Ho, later convicted and deported to China, was under suspicion of covert connections with Chinese intelligence.
The FBI's knowledge wasn't limited to just communications.
They had monitored banking transactions between Ho, CEFC, and the Bidens during 2017-2018, which also featured on Hunter's laptop.
However, despite such crucial information at their disposal, the FBI neither reconvened Bobulinski for further discussion nor presented him to the Hunter Biden grand jury.
The reason behind this remains unanswered.