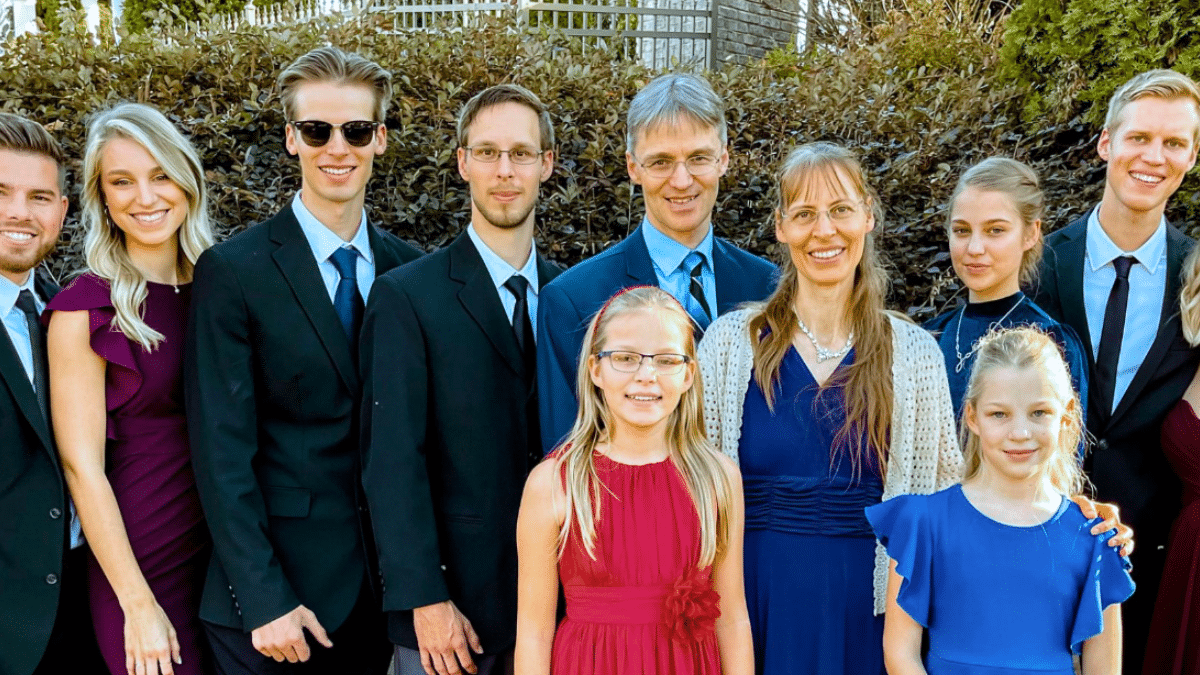 Originally published October 9, 2023 9:44 am PDT
The Romeike family, who had sought refuge in the United States after fleeing Germany due to the nation's strict anti-homeschooling laws, is likely to receive a one-year reprieve from the Biden administration's recent deportation order.
The family's initial move to the U.S. in 2008 was an effort to escape the penalties and fines associated with Germany's homeschooling ban, a law rooted in the Hitler era, World Net Daily (WND) reports.
The Home School Legal Defense Association (HSLDA) disclosed that Immigration and Customs Enforcement (ICE) hinted at a "one-year delay of deportation."
The organization, in its statement, expressed optimism: "According to our friends on Capitol Hill, this outcome is the direct result of your calls, your petition signatures, and your outreach to Congress on this issue."
However, they cautioned that nothing is guaranteed until it's signed on October 11.
Kevin Boden, the attorney representing the Romeike family, will be accompanying them in their meeting with ICE next week.
Boden remarked, "I spoke personally with the ICE officer in Knoxville, who told me we can anticipate them signing the order of supervision out for another year. And while we are very grateful for this news, we are continuing to advocate for a long-term solution for the Romeike family to allow their permanent stay in the United States."
Previously, under the Obama administration, there was an attempt to deport the family, but they managed to remain in the U.S. after a federal court ruling acknowledged the severe consequences they would face upon return—from fines and threats to potential imprisonment and separation from their children.
Such punitive measures are rooted in a 1938 German law that criminalized not sending children to public schools.
Reflecting on the significance of this law, Hitler once asserted, "This Reich stands, and it is building itself up for the future, upon its youth. And this new Reich will give its youth to no one, but will itself take youth and give to youth its own education and its own upbringing," WND notes.
The Department of Justice under President Obama had downplayed these regulations, suggesting they were uniformly applied and did not constitute persecution.
This is not an isolated case.
Several homeschooling families in Germany have faced aggressive action from the state.
Back in 2006, the Romeikes experienced a traumatic encounter when police officers arrived at their home to forcibly enroll their children in public school.
A similar incident happened to another German family, the Wunderlichs, whose children were taken away due to homeschooling, with police even employing a battering ram during the raid.
As the Biden administration previously directed the Romeikes to prepare for deportation, there are still lingering uncertainties.
The WND report points out that the Romeike children, once vulnerable minors fleeing persecution, are now adults.
Some have even married U.S. citizens, and the two youngest members of the family were born on American soil, making them U.S. citizens.
Previously, the family's stay was facilitated by the Department of Homeland Security's grant of "indefinite deferred action status."