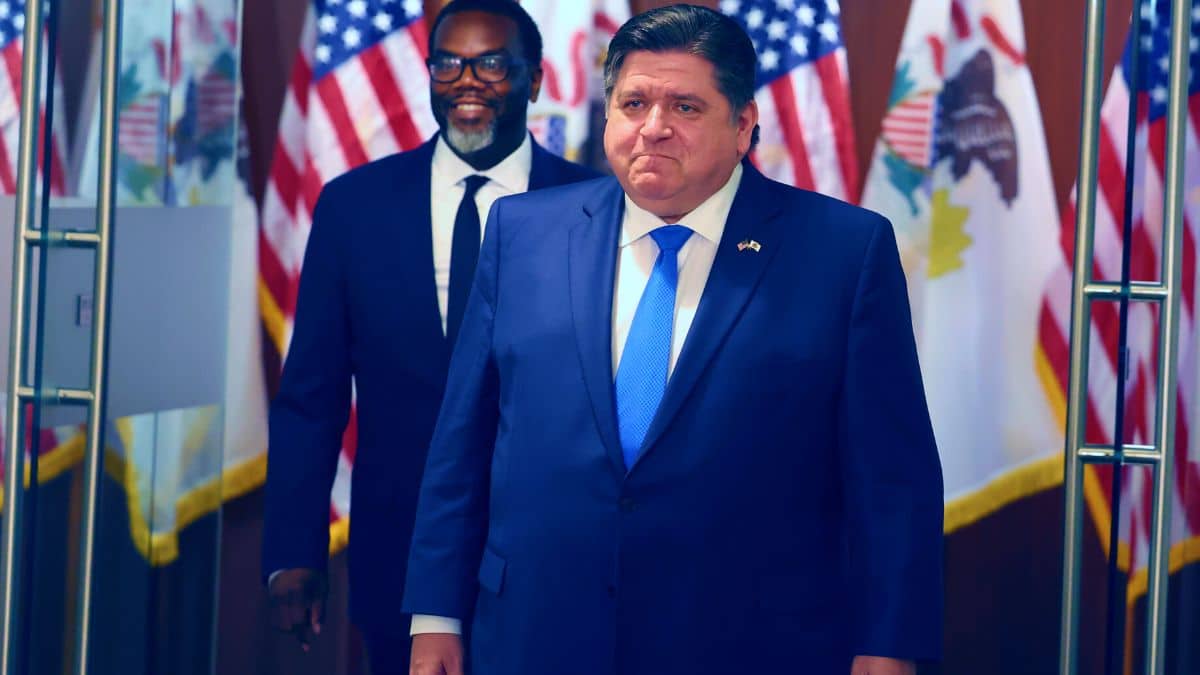 Illinois Governor JB Pritzker is now asking President Biden for federal assistance due to the "humanitarian crisis" caused by illegal immigrants.
QUICK FACTS:
Democratic Illinois Gov. JB Pritzker wrote a letter to President Joe Biden this week, calling for the federal government to assist the state as it faces a "humanitarian crisis" due to the rapid increase in illegal immigrants.
"But as the numbers being transported to Chicago are accelerating, the humanitarian crisis is overwhelming our ability to provide aid to the refugee population. Unfortunately, the welcome and aid Illinois has been providing to these asylum seekers has not been matched with support by the federal government. Most critically, the federal government's lack of intervention and coordination at the border has created an untenable situation for Illinois," Pritzker wrote.
The governor noted that the democratic-run state has been "forced" to dedicate over $330 million to provide humanitarian aid to the influx of migrants.
"There is much more that can and must be done on a federal level to address a national humanitarian crisis that is currently being shouldered by state and local governments without support," Pritzker asserted. "Today, Illinois stands mostly unsupported against this enormous strain on our state resources."
ILLINOIS GOV. JB PRITZKER ON THE STATES "HUMANITARIAN CRISIS" DUE TO ILLEGALS:
"Our state government has been forced to dedicate over $330 million to provide humanitarian aid — and that amount is increasing each day. That's a massive amount of money for a state still overcoming the health and economic effects of COVID-19. Add to that the over $100 million the city of Chicago contribute," Pritzker said.
BACKGROUND:
In July 2023, illegal immigrants in Chicago were caught on camera holding signs and demanding free housing and paid job training.
They held signs that read, "We Need Paid Job Training," "We Need Jobs," and "We Need Housing."
The following month, Chicago's Fraternal Order of Police President John Catanzara suggested migrants in the city be moved to City Hall to sleep in lobbies and open hallways.
"I don't think there's one single one of 'em living in City Hall — whether it's on the county lobby floor or the City Hall floor. There's certainly plenty of space to put a couple hundred in there, but I don't see that happening in their workspace. But they certainly have no problem putting 'em in our workspace," Catanzara said. "Why be a hypocrite?"