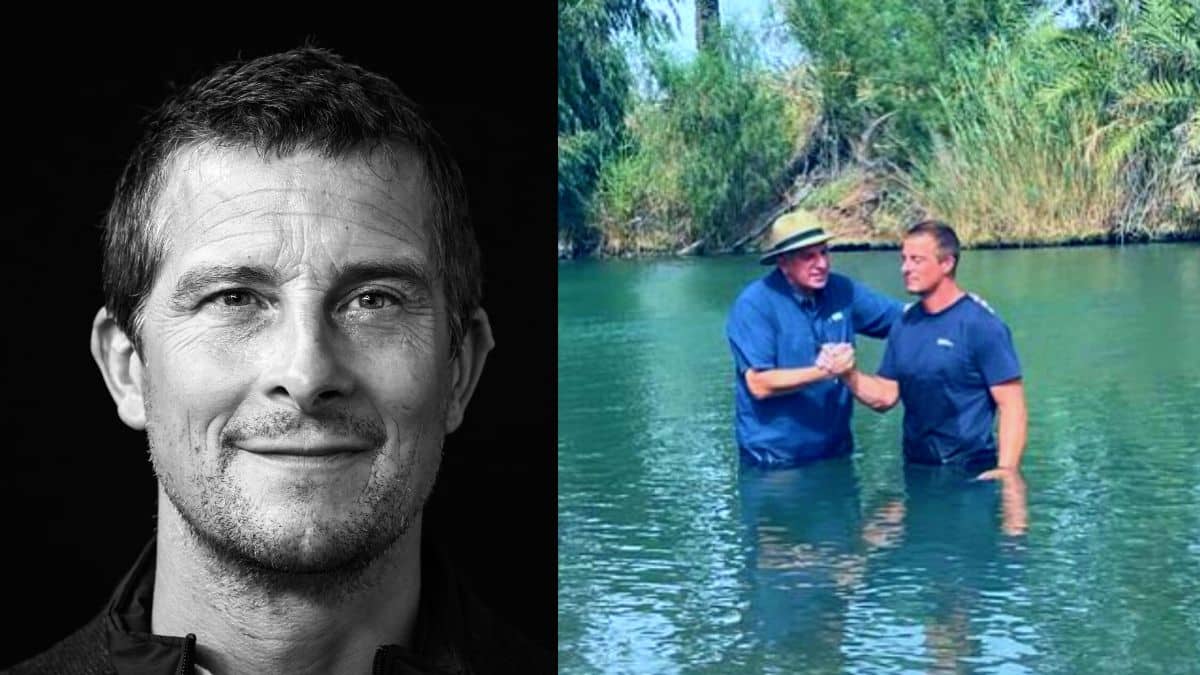 In a reflective social media post, renowned adventurer and survival expert, Bear Grylls, expressed his deep-rooted admiration for the biblical figures, Jesus Christ and John the Baptist.
The TV star also shared a photo of himself apparently half-submerged in the Jordan River.
Grylls, 49, shared his longtime dream of being baptized in the same waters that Jesus was, by his hero, John the Baptist.
He went on to describe the transformational essence that seemed to accompany Jesus, marking every place he visited with a spirit of rebirth, new life, and fresh vision.
The survivalist also emphasized the Bible's historical reliability.
"It had always been a dream of mine to get in the water that Jesus was baptised in by my hero John the Baptist," Grylls wrote. "The story is so amazing, & it seems wherever Jesus went, that new birth, new life, a new vision followed. Luke (in the bible) was probably a Syrian doctor before he met Jesus. He writes a reliable, poignant account of his life. It's short. I like it."
Grylls' baptism comes in the wake of a growing trend among celebrities undergoing spiritual journeys.
Notably, Kat Von D, the tattoo artist and reality TV star, also recently shared a video of her Christian baptism on social media.
This act of faith followed her public renunciation of the occult and witchcraft last year, showcasing a profound change in her spiritual convictions.
Kat's baptism video captured a heartfelt moment where a pastor pronounced her new faith in the teachings of Jesus of Nazareth before immersing her into the waters, a symbolic act resonating with the Christian community worldwide.
In her baptism video, a pastor can be heard proclaiming, "Katherine von Drachenberg, upon your profession of the Lord Jesus Christ, and in obedience to His Divine command, I baptize you, my sister, in the name of the Father and the Son and the Holy Spirit," before immersing her into the water.