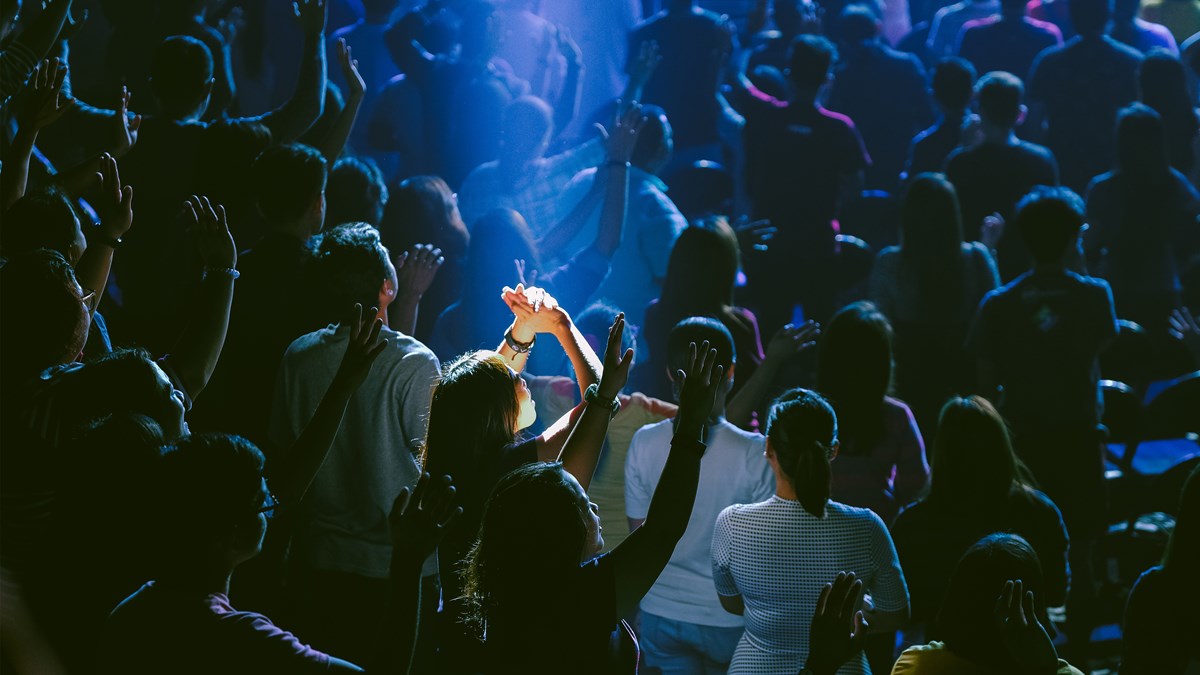 We live in a world where race relations receive near-constant attention. Conversations about race permeate our politics, schools, universities, sporting events, concerts, health services—and our churches as well. And yet in public discourse, complex and wide-reaching issues of race are often reduced to the simple binary of Black versus white.
But where does this leave other ethnicities that don't fit into this reigning dichotomy? Asians, to take one example, make up around 7 percent of the American population and around 10 percent of the British population. Yet the public discourse about race often overlooks them.
As a British Singaporean, I am therefore grateful for Michelle Lee-Barnewall's new book A Longing to Belong: Reflections on Faith, Identity, and Race. A New Testament professor at Biola University, Lee-Barnewall weaves her personal story as a South Korean growing up and living in the United States with a practical exploration of the Bible's themes of identity, community, and diversity.
Part 1, "Created to Belong," begins with Lee-Barnewall's childhood, emphasizing her struggles to fit in at school as a South Korean growing up in Minnesota. I'm sure many children can relate to her experience of desiring to been seen as "normal," fearing classroom mockery, and enduring the pain of rejection by peers.
Lee-Barnewall then dovetails her autobiographical anecdotes with the Bible's teaching that we are created as intrinsically relational beings who are wired to yearn for community. Furthermore, as she points out, Christians are called to something greater than personal repentance and discipleship; we are called to be interdependent and united as the very body of Christ. Lee-Barnewall notes that in Paul's teaching about the body of Christ in 1 Corinthians 12, there are very few imperatives. The body of Christ, in this sense, is not something we actively do or make but is the reality of who we are in Christ.
Part 2, "Belonging Together," is the longest section of the book, and it focuses on what it should look like to live as a community of believers. Lee-Barnewall begins by reflecting on how her identity was shaped by her family's ethnicity and history as Korean immigrants to the United States. She goes on to show that our identity in Christ is necessarily and indispensably corporate. As she puts it, being the body of Christ "is more than a nice image to encourage us to cooperate and get along . … Paul is talking about something real and true, something that has already happened. This is who we are, and who we are has real substance."
Lee-Barnewall spells out several implications of this statement. Being Christ's body means existing as a community that cares for, and is affected by, the well-being of members, just as a human body is affected when one part is injured. It means that the church should be characterized by bonds of love and loyalty akin to those within a biological family—bonds that compel radical personal sacrifices for the sake of others. And it means that the church should be a place of repentance when our hearts harbor prejudice or suspicion toward people of different racial or ethnic backgrounds.
Part 3, "Belonging to God," closes the book by turning our eyes to heaven, where people "from every nation, tribe, people and language" are gathered in worship before the throne of the Lamb (Rev. 7:9). Lee-Barnewall notes that heaven's ethnic diversity is held together not through human effort or innovation but by communal worship. There is a place, she acknowledges, for seeking to build intentionally multicultural churches, but "being before the throne may be the position—the only position—that allows us to overcome all the pettiness and meanness that causes our division and pain."
There are several reasons to commend Lee-Barnewall's book, including her rich theological insights into the Bible's themes of community and identity. Her call to radically display the unity and love of Christ in our churches, especially across ethnic boundaries, is a challenge to us all.
Furthermore, I am especially grateful to see Lee-Barnewall touch upon racial matters that often go neglected, even as they affect millions of Asians living in Western countries. For example, she recalls occasions when strangers assumed she was from a different East Asian country and the bizarre conversations that sometimes followed. She also discusses the fact that first- and second-generation immigrants to Western countries often lack close networks of extended family, which can breed feelings of isolation when friends speak about family gatherings and relationships. Lee-Barnewall even raises the issue of visas being tied to secure employment, and the persistent fear of deportation that hangs over immigrants with any sort of job insecurity.
Yet if I have one criticism, it would be the book's tendency to shy away from some of the wider political discussions around race. A thoughtful and nuanced contribution from an Asian American theologian could have been helpful, particularly when Asians are often overlooked in modern political discourse.
Take, for instance, the recent US Supreme Court decision that ruled against Harvard University's race-conscious admissions policy. Reaction to the decision appeared to be largely (if not exclusively) focused on the implications for Black and white students. But this overshadows the fact that the lawsuit was filed by a group of Asian American students, who maintained that Harvard's policies were resulting in artificially low Asian admission rates. Lee-Barnewall's purpose in writing, of course, isn't to weigh in on every secular political debate that intersects with race. But her book might have been enriched, at various points, by greater attention to our wider political landscape.
This criticism notwithstanding, A Longing to Belong is profoundly biblical, helpfully practical, and movingly personal. Readers of all races will discover a great source of nourishment, encouragement, and welcome provocation.
Ben Chang is a writer and speaker. He is the author of Christ and the Culture Wars: Speaking for Jesus in a World of Identity Politics.
Have something to add about this? See something we missed? Share your feedback here.
Print & Digital Issues of CT magazine

Complete access to every article on ChristianityToday.com

Unlimited access to 65+ years of CT's online archives

Member-only special issues