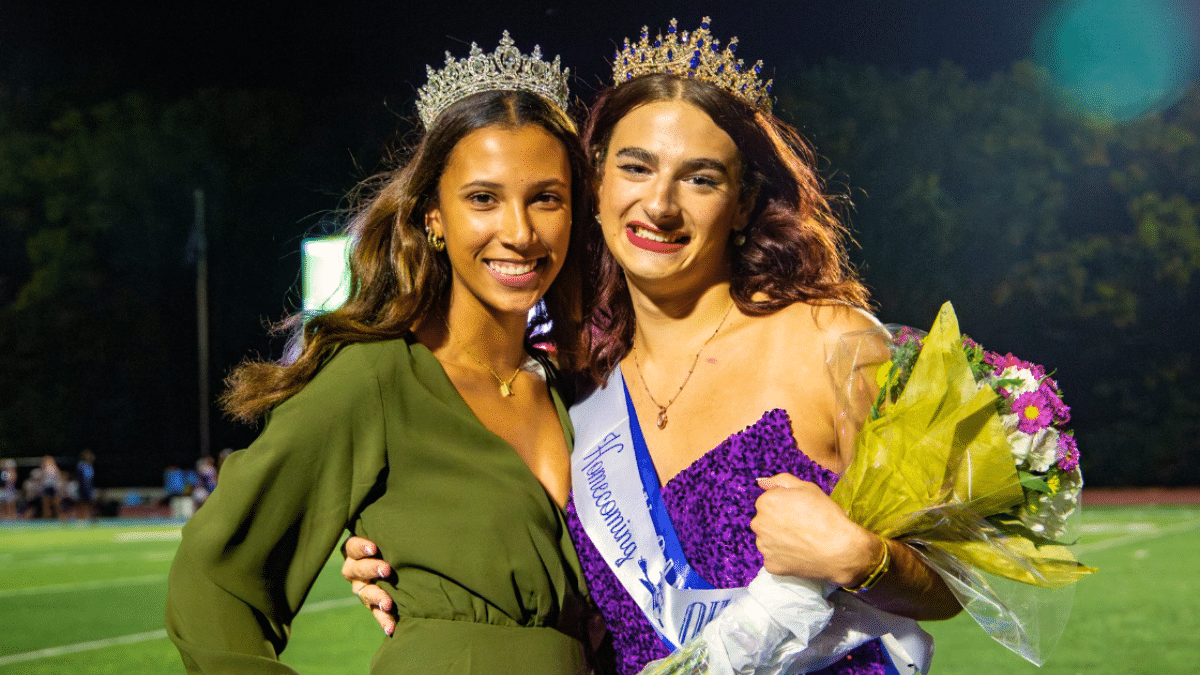 A teenage boy who identifies as a girl was crowned homecoming queen at a high school in Missouri last week.
QUICK FACTS:
A young male who identifies as transgender won the title of homecoming queen at his high school in Missouri.
The school district in Kansas City shared a photo of the boy celebrating being crowned queen at Oak Park High School, later turning off the comments on the post.
"I'm appalled by NKC Schools' continued support of the LGBT agenda. NKC Schools says they are 'Champions for All Students' yet by embracing radical political statements like this they not only indoctrinate children, but they are placing certain student populations over others. Having two homecoming 'queens' that are boys is a disgrace to the NKC Schools community. I hope more parents, community members and district employees start speaking out and start protecting children," one parent told LibsofTikTok.
"As a woman, it breaks my heart to see these girls get passed over and a man stealing what is rightfully theirs. As a parent I'm enraged that the school district is celebrating this on all of their social media accounts (conveniently locking down comments)," another said. "On the other hand I'm broken-hearted because I know the students voted for him. Although Kansas City is a liberal leaning area of Missouri it is still more conservative than most cities. I don't know how we've reached this point or how to turn it around."
COLLEGIATE SWIMMER RILEY GAINES ON A BIOLOGICAL BOY WINNING HOMECOMING QUEEN:
"Another reminder to all girls that men make the best women. I wonder if a female will win homecoming king or if it's understood that both of these spots are reserved for males. Who's to blame here?" Gaines said.
BACKGROUND:
Earlier this month, the Alaskan Board of Education passed a proposal forbidding biological men from competing in women's high school sports.
The proposal claims that "if a separate high school athletics team is established for female students, participation shall be limited to females who were assigned females at birth."
Once signed by Republican Alaska Attorney General Treg Taylor, the measure will apply to school districts that join the Alaska School Activities Association (ASAA), which regulates high school sports in the state.
"However, if a school determines that a transgender student is eligible to compete, that determination 'shall remain in effect for the duration of the student's high school eligibility,'" according to the board.
Current ASAA guidelines allow the individual school to decide if transgender boys are allowed to compete on girls' sports teams.