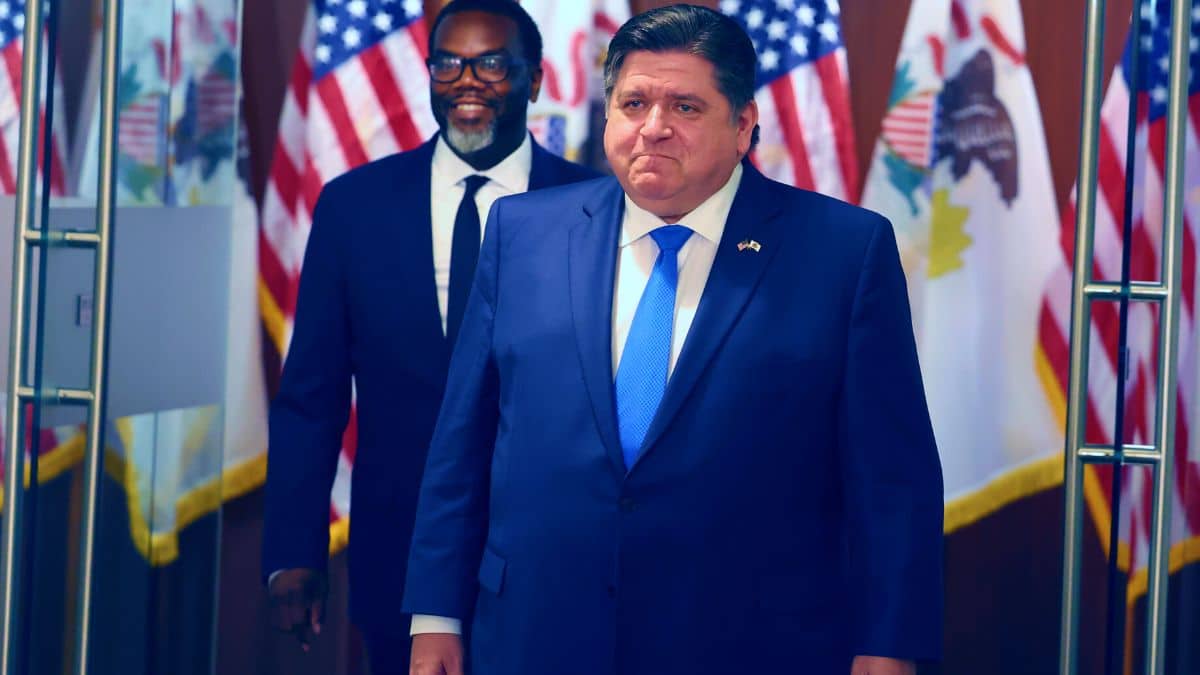 Illinois has set a groundbreaking precedent by becoming the first U.S. state to fully abolish cash bail, following an extended legal tussle and intense discussions among legal experts, public officials, and the general populace.
The momentous change was initially slated to commence at the beginning of the year as part of the SAFE-T Act's "pretrial release provision," a brainchild of Governor JB Pritzker, according to a report from Block Club Chicago.
However, challenges from sheriffs and prosecutors statewide led to a temporary halt.
The Illinois Supreme Court, after careful deliberation this summer, gave the green light to the legislation.
Mayor Brandon Johnson, a vocal supporter of the initiative, stated, "Cash bail does not make communities safer, and it never has; it has simply exacerbated existing inequities and disparities in the criminal legal system."
He emphasized the negative impact of cash bail on communities already burdened by the effects of mass incarceration.
"Pretrial detention, as a result of the inability to pay bail, further decimates communities that have long been most impacted by mass incarceration, and the destabilization of households and families," he added.
Concluding, Mayor Johnson expressed gratitude, saying, "I am grateful that we can move forward to implement this legislation to uphold justice and equity."
Although Illinois is the pioneer in completely eliminating cash bail, it's not the first state to question it.
New Jersey, for instance, substantially reformed its cash bail system in 2017 after recognizing longstanding prejudices against financially disadvantaged individuals.
It's vital to clarify that this monumental decision doesn't signify a mass exodus from Illinois jails or a reduction in the judicial power to detain individuals perceived as threats or potential flight risks, the report notes.
The SAFE-T Act essentially revises the criteria for pretrial procedures, sidelining money as a determinant for pretrial release.
Judges still possess the authority to detain individuals based on the severity of their charges or if there's a belief they might endanger the community or evade trial.
Notably, Kim Foxx, Cook County State's Attorney, hailed the decision, saying it represents a "monumental milestone toward achieving equal justice."
Foxx added, "Everyone deserves a fair shot at justice, regardless of their zip code, paycheck or the color of their skin."
The move to eliminate cash bail hasn't been without its detractors.
Some members from the law enforcement and prosecutorial communities argue that removing cash bail might diminish assurances of individuals appearing for their scheduled trials.
Kankakee County State's Attorney Jim Rowe, the lead plaintiff in the lawsuit, called the ruling "terribly detrimental to public safety" although he pledged to abide by it, The Associated Press reports.
Kankakee County Sheriff Michael Downey, another plaintiff, pointed out the decision was divided along party lines.
"This opinion will embolden criminals even more which is what our governor seems to want," he said.