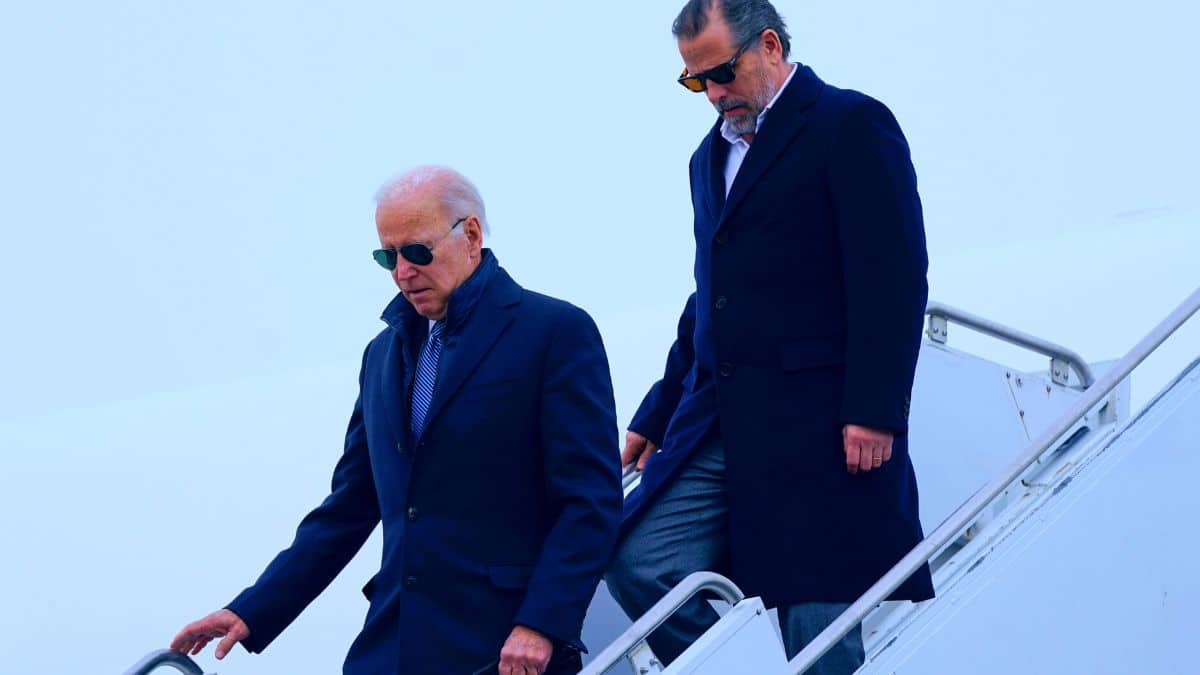 In a significant political development, House Republicans are slated to hold the first hearing related to their impeachment inquiry into President Biden next Thursday.
The investigation, spearheaded by the House Oversight Committee chaired by Representative James Comer (R-KY), is set to scrutinize allegations surrounding the president's potential involvement in his family's international business endeavors, according to an exclusive report from Fox News.
Sources familiar with the proceedings have indicated that next week's hearing won't break new ground but will serve as a comprehensive overview of the evidence gathered to date and provide an update on the ongoing inquiry.
Central to the inquiry is the business conduct of Hunter Biden, the President's son.
Accusations have emerged suggesting that Hunter offered guarantees that his father, leveraging his then-role as Vice President, would grant official favors in return for payments.
This claim is underscored by Hunter Biden's associate, Devon Archer, who mentioned that the then-Vice President Joe Biden was "the brand" Hunter promoted internationally.
Archer also shared that Biden actively participated in calls with Hunter's foreign business colleagues and attended related dinners in Washington, D.C.
In a revealing move, Representative Comer previously disclosed financial records that showed significant monetary interactions between the Biden family and oligarchs in nations such as Russia, Ukraine, and Kazakhstan during the Obama era, with transactions surpassing $20 million.
Additionally, the probe seeks to uncover potential irregularities, such as the Biden family's alleged misuse of Air Force Two, and documentation suggesting Biden employed the pseudonym "Robin Ware" when communicating with his son, Hunter.
Broadening the scope, the investigation team, consisting of Representatives Comer, Jim Jordan (R-OH), and Jason Smith (R-MO), has engaged with individuals alleging political biases impacted the Department of Justice's extended federal investigation into Hunter Biden.
As the political landscape steers toward the primary season, there is a concerted push by GOP leaders to finalize the inquiry in a timely manner.
The implications of the findings are eagerly awaited.