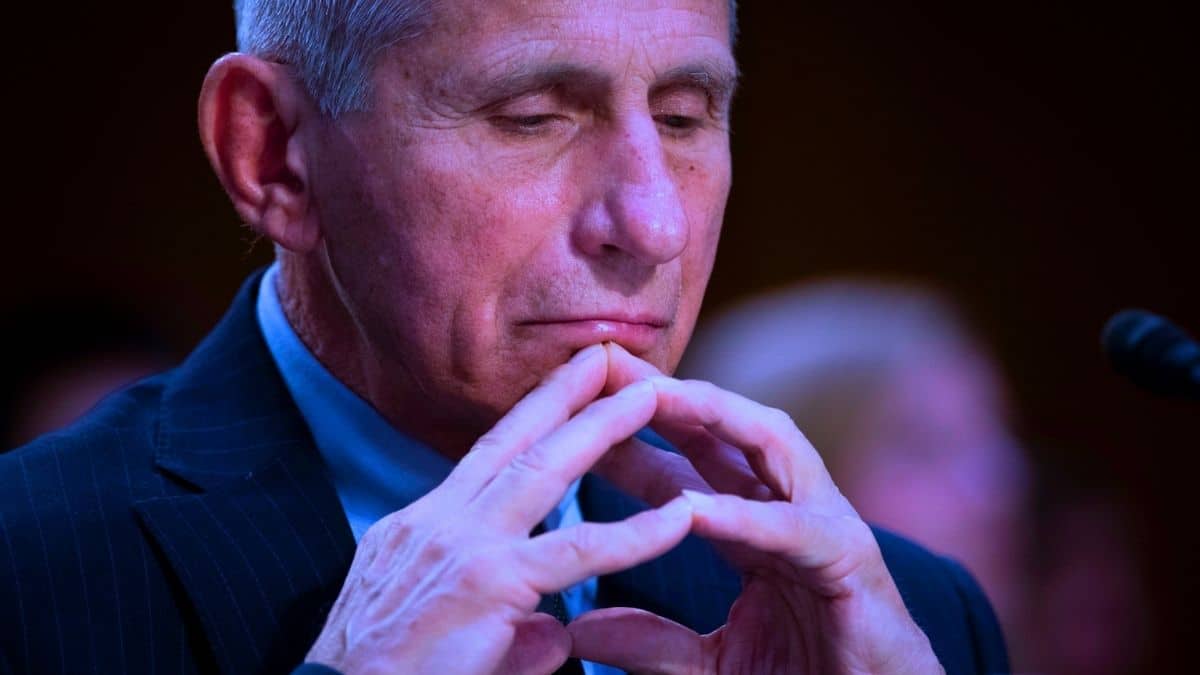 Reports show Dr. Anthony Fauci and his wife together earned over $11 million after leaving his government role.
QUICK FACTS:
Former National Institute of Allergy and Infectious Diseases (NIAID) director Anthony Fauci and his wife, Christine Grady, accumulated a combined net worth of more than $11 million after he left his position.
Fauci's 2022 termination report, which included his finances through his departure at the end of last year, revealed that Fauci and his wife were up nearly $2 million since before the COVID-19 pandemic.
"During the pandemic years, the Fauci's became deca-millionaires with their household net worth exceeding $10 million," OpenTheBooks CEO Adam Andrzejewski said. "Last year was a tough year in the markets. However, Fauci's net worth is still up sharply from $7.6 million in 2019."
The report reveals that the Faucis saw their net worth expand from around $9.54 million in 2019 to $11.5 million at the end of 2022.
Fauci's income also increased by nearly $25,000 between 2021 and 2022 as he remained the highest-paid federal employee, earning more than President Joe Biden.
Fauci became a popular figure in 2020, admitting that he knew his COVID measures in place were "draconian."
"Sometimes when you do draconian things, it has collateral negative consequences, just like when you shut things down, even temporarily, it does have deleterious consequences on the economy, on the schoolchildren. You know that," the doctor claimed.
"OPENTHEBOOKS" CEO ADAM ANDRZEJEWSKI ON FAUCI'S INCOME:
"Before his retirement last December, Fauci was the highest-paid federal employee and significantly outearned the president," Andrzejewski said. "In retirement, we estimate that Fauci is collecting a federal pension, which rivals a presidential salary. It's the largest federal retirement package in history." 
BACKGROUND:
In July 2023, Kentucky Senator Rand Paul called for legal action against Fauci, citing claims of dishonesty.
Paul formally referred Fauci to the Department of Justice (DOJ) for potential prosecution on the grounds of providing false testimony to Congress.
In 2020, Paul was willing to give Fauci, who he then saw as an unbiased public health figure, the benefit of the doubt.
However, the senator's opinion of Fauci gradually evolved, painting him as a figure who covered up his initial response to the COVID-19 pandemic.
The basis of Senator Paul's allegations against Fauci centers on an email from early 2020, wherein Fauci summarises a phone call about the developing pandemic.
Paul quoted Fauci's email as saying, "Yes, we're suspicious that this could be a manipulated virus because it came from a lab in Wuhan, where they do gain of function research."
According to Paul, Fauci's words in the email starkly contrast with his declarations in front of Congress where he denied any involvement in funding gain of function research.
Paul asserted that Fauci's denial was an "absolute lie."
"This week we have referred him to the Department of Justice for prosecution, for lying to Congress," Paul told Breitbart, explaining the decision to call for a legal investigation into Fauci's alleged perjury.