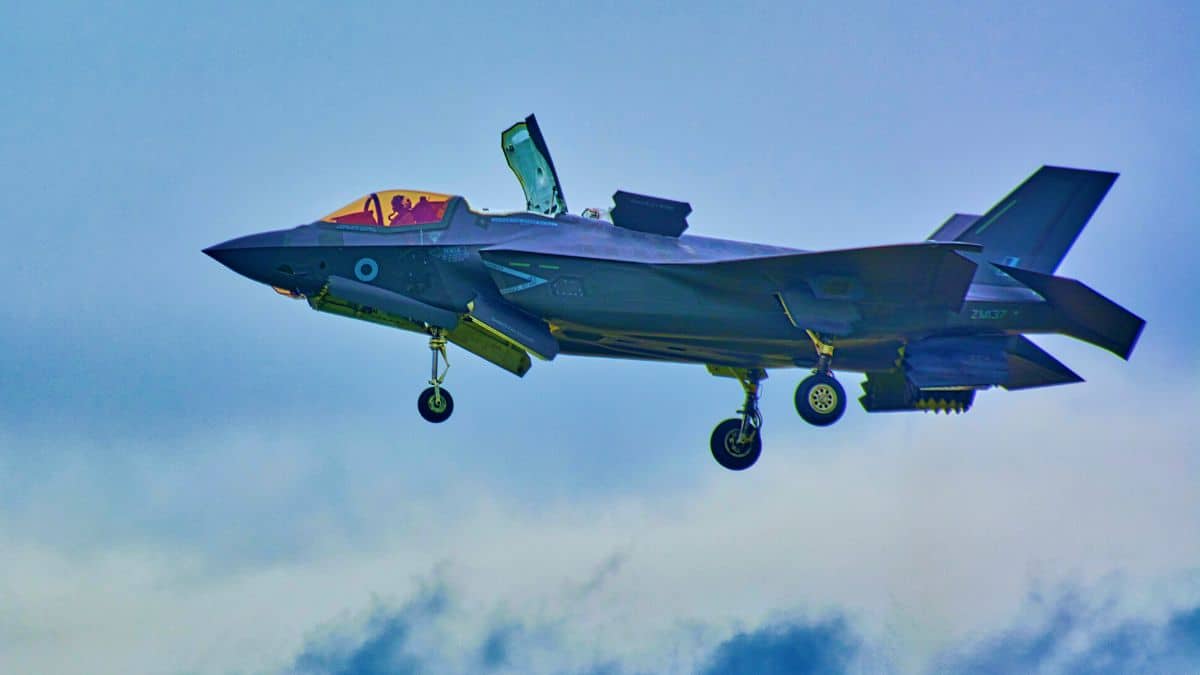 UPDATE: Officials with Joint Base Charleston confirmed that debris from a F-35 fighter jet that went missing Sunday has been located near Williamsburg County, according to a local NBC News report.
The jet is worth over $78 million.
QUICK FACTS:
The U.S. Marine Corps has been asking South Carolina Residents if they have seen a downed F-35B Lightning II fighter jet.
The jet was "involved in a mishap," according to a statement from Joint Base Charleston, which notes that the pilot had "ejected safely."
According to the Air Force Safety Center, a "mishap" is an "unplanned event or series of events that results in damage to DoD property; occupational illness to DoD personnel; injury to on or off-duty DoD military personnel; injury to on-duty DoD civilian personnel; or damage to public or private property, or injury or illness to non-DoD personnel, caused by DoD activities."
Among the five classes of mishaps, the missing jet is likely in the Class A category, meaning that the destruction cost totals $2,500,000 or more, there has been a fatality or permanent total disability, destruction of a Department of Defense aircraft has taken place, or that there has been "permanent loss" of the "primary mission capability of a space vehicle."
The search for the aircraft is focused near Lake Moultrie. which is 75 feet deep and 14 miles wide.
If anyone has information about the missing jet, they should call 843-963-3600.
REACTIONS TO THE MISSING AIRCRAFT:
Citizens mocked the military for requesting assistance in the search for the aircraft, with one tweeting, "Finder's keepers."
Representative Matt Gaetz (R) alluded to the military's recent woke agenda in his response to the missing aircraft, writing on X, "What are the F-35's pronouns?" One user responded, "Find/Me."
Another individual compared the search for the jet to "Where's Waldo?"
BACKGROUND:
The U.S. Air Force recently completed a successful test flight using an aircraft outfitted with artificial intelligence (AI).
According to Brig. Gen. Scott Cain, AI will be a "critical element" in future warfare and the "speed at which we're going to have to understand the operational picture and make decisions."
"AI, Autonomous Operations, and Human-Machine Teaming continue to evolve at an unprecedented pace and we need the coordinated efforts of our government, academia, and industry partners to keep pace," he said.