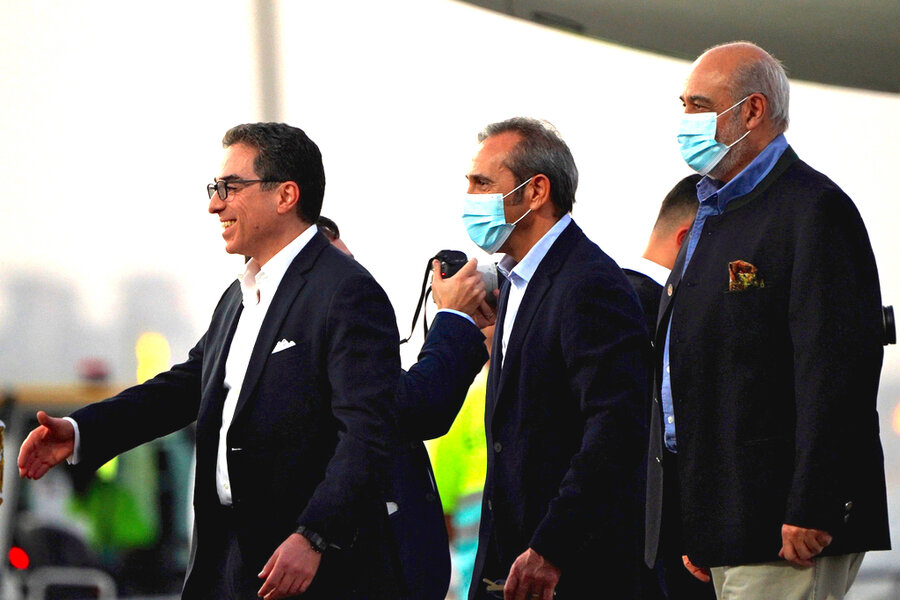 The world needed this. On Monday, just as 193 nations were convening for the annual meeting of the United Nations General Assembly, the United States and Iran displayed a prime example of trust-building. The two countries, whose officials rarely talk to each other, completed a prisoner swap deal and a transfer of about $6 billion in Iranian oil revenue for Tehran to use on humanitarian goods.
Whether the agreement proves wise for peace remains to be seen. Yet it was wise for Iran and the U.S. to figure out – through facilitators such as Oman and Qatar – how to negotiate in good faith, relying on traits of authenticity and transparency, and a concern for each other's interests. They focused on what unites them.
In a world now as polarized as it was during the Cold War, such bridge-building can inspire more examples of cooperation anchored on trust. In fact, the theme of the U.N. General Assembly's 78th session is "rebuilding trust and reigniting global solidarity." Without a reversal of a worldwide loss of trust in institutions, the international community may be unable to do much on climate change, poverty, conflicts, or pandemics.
"The present period of polycrisis has provided multiple tests for the concept of global trust," observed the Edelman Trust Institute last year. "History suggests that some of the most important steps forward in global cooperation came even at moments when trust was difficult to come by, and that these joint actions helped rebuild trust."
Edelman issues a yearly global survey of trust in institutions. In a sign of rising distrust, only one leader of the five permanent member states on the U.N. Security Council will be in New York for the General Assembly meeting: President Joe Biden speaks on Tuesday.
The U.N. is a mirror of the world, and its member states are "struggling with declining trust," Csaba Kőrösi, the outgoing president of the General Assembly, told UN News last year. "It will be very difficult to look for ideological solutions."
During his one-year term in office which ended in early September, Mr. Kőrösi regularly hosted "fireside chats" between diplomats and private experts, such as climate scientists, to allow fresh ideas to blossom and build up trust. The meetings were "very relaxed, very informal." 
"Responding to humanity's most pressing challenges demands that we work together, and that we reinvigorate inclusive, networked, and effective multilateralism," the former Hungarian diplomat told the U.N. in July.
If Iran and the U.S. can do it – even if ever so briefly and for limited results – perhaps other countries will follow.