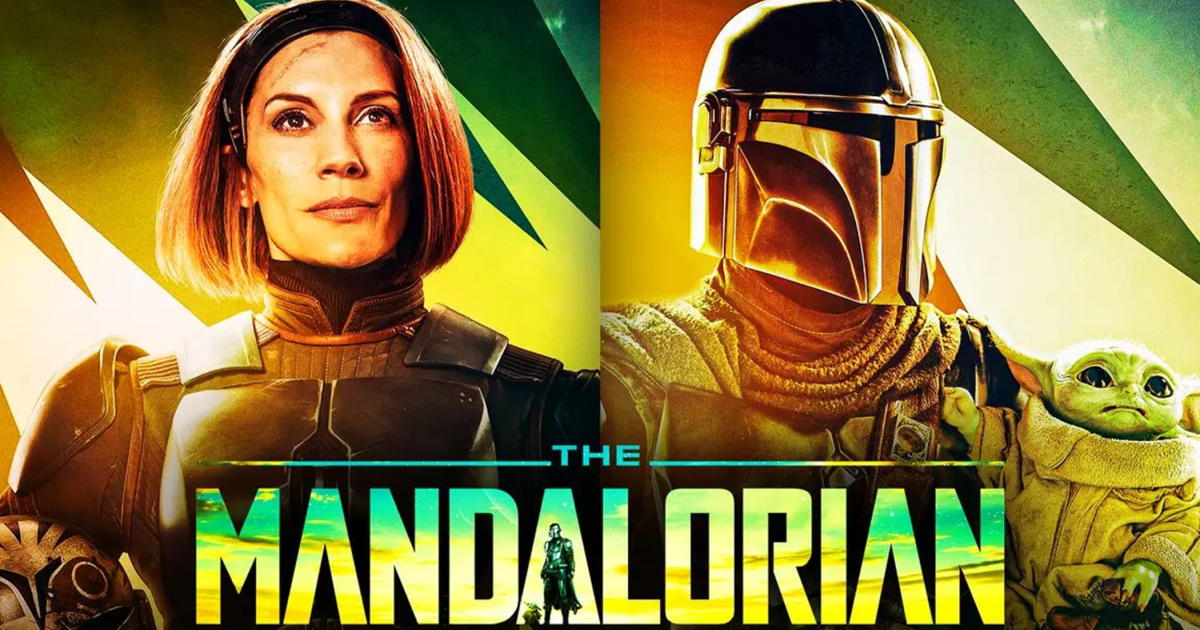 Stars Wars began as a relatively simple story about good versus evil (The Force vs The Dark Side) but has evolved over the past 45 years into a complex world of relationships between characters, politics, outer regions of the galaxy, cloning technology, Sith organizational structure, a multitude of planets, Jedi backstories and interesting narratives from comic books.
There are now a total of 11 movies, 4 live action series, 9 animated series, and many more in production.  
Season 3 of The Mandalorian consists of 8 episodes and fills in some of the gaps between the original movies and the latest trilogy starting with The Force Awakens (2015) and concluding with the third film, The Last Jedi (2017).
Taking place five years after the events of The Return of the Jedi (1983), season 3 of The Mandalorian continues the adventure starring the bounty hunter Din DJarin (Pedro Pascal) and the wildly popular Grogu (nicknamed  Baby Yoda by fans). The story is told as a western space epic about a lone bounty hunter who will go to any length to protect the child Grogu.
Season 3 focuses on uniting the people of Mandalore, who fractured into warring tribes after the Empire destroyed their planet. One faction (the one Din Djarin belongs to) believes in never removing their helmets and strictly following the "Creed," which often results in the spoken phrase "this is the way." The other faction removes their helmets, is suspicious of "old folklore myths" and have become vigilantes for hire. Deeply suspicious of each other, they must find a way to come together to take back their planet which, to their surprise, is being used for dark and secret purposes. 
A few of the highlights of Season 3 include seeing Grogu become a Mandalorian apprentice; a giant beast submerged in the watery depths of a planet; a duel featuring a lightsaber and a mythical glowing sword called a Dark saber, and Grogu operating a droid that has a speaking mechanism that can only say "yes" or "no."
Overall, most people agree that The Mandalorian has been one of the most successful Star Wars stories told since the three original films. A fourth season is in development. The previous 3 seasons are all available to stream on Disney+. (Disney+)