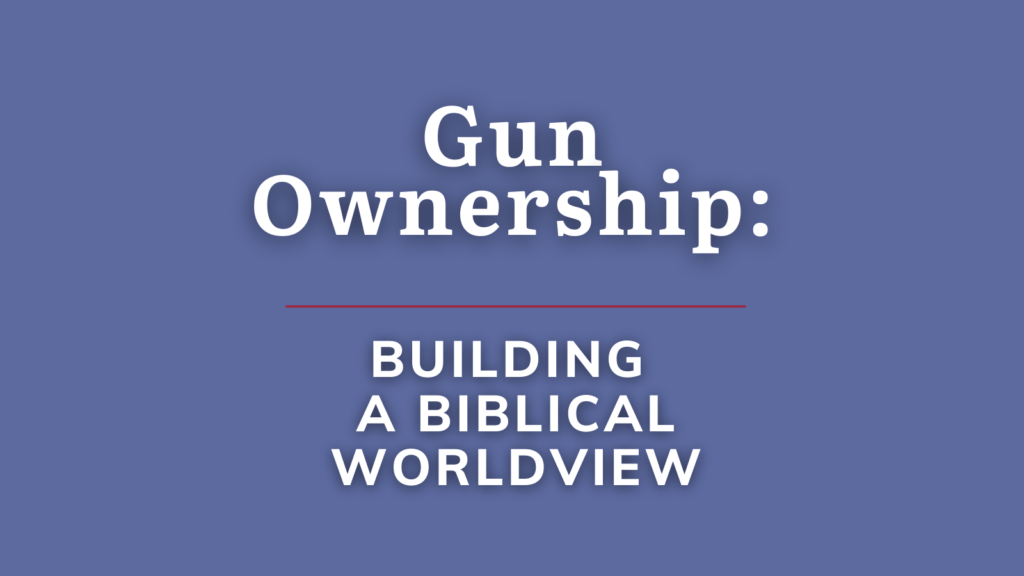 Some are calling these new rules "radical." Intercessor, what do you think? Now is the time to make your voice heard!
From NRA-ILA. Your help is urgently needed, as the official comment period on ATF's rulemaking, "Definition of 'Engaged in the Business' as a Dealer in Firearms," began on Friday, September 8. Comments on the rule will be accepted for 90 days, until December 7, 2023. …
The easiest and most effective way to comment on the proposal is through the online portal at regulations.gov. Comments can also be mailed to Helen Koppe, Mail Stop 6N–518, Office of Regulatory Affairs, Enforcement Programs and Services, Bureau of Alcohol, Tobacco, Firearms, and Explosives, 99 New York Ave. NE, Washington, DC 20226; ATTN: ATF 2022R–17. In either case, be sure to reference docket number ATF 2022R–17 to identify the rulemaking on which you are commenting.
The full text of the proposed rule, as well as a lengthy preamble explaining ATF's rationalizations for it, is available at regulations.gov. …
Biden ATF is proposing to radically re-write federal law (yet again) to broaden the requirement for persons who occasionally sell or transfer firearms to register as federal firearm licensees (FFLs), with all the bureaucracy, expense, and oversight that entails. Biden claims this requirement will move the nation closer to the gun controllers' Holy Grail of "universal background checks," as federal law requires FFLs to run background checks whenever they transfer a firearm to an unlicensed person.
In truth, however, ATF has neither the resources nor the intent of handling the massive increase in FFLs the proposed rule predicts would result if its terms were adopted. Instead, the proposal is a transparent attempt to strong-arm Internet service providers, gun shows, technology platforms, and other facilitators to abandon any involvement in private gun sales with vague threats of "administrative action" for non-compliance. Meanwhile, the cartels, gang members, firearm smugglers, and violent sociopaths Congress had in mind when passing the law that supposedly enables the proposal will be entirely unaffected. …
Effective comments on ATF'S proposal will avoid inflammatory, hyperbolic, or vulgar language and calmly explain why the language of the proposed rule is unworkable, inconsistent with the underlying statute, or liable to reach innocent conduct that that does not implicate public safety. Other subjects for comment could include whether ATF correctly estimates the number of people the rule would require to register as dealers (24,540 to 328,296 people) and whether it would be feasible for ATF to administer this increase in workload. Comments could also address whether ATF's estimates of the burdens and costs imposed by the rule are accurate or whether ATF is underestimating them. Commenters can also help explain how private firearm sales and transfers happen among law-abiding people in the real world and why they are not the unreasonable public safety risk that gun prohibition advocates claim.
Share this article to encourage others to comment on the ATF's proposal.
(Excerpt from NRA-ILA. Photo Credit: artas/Getty Images)