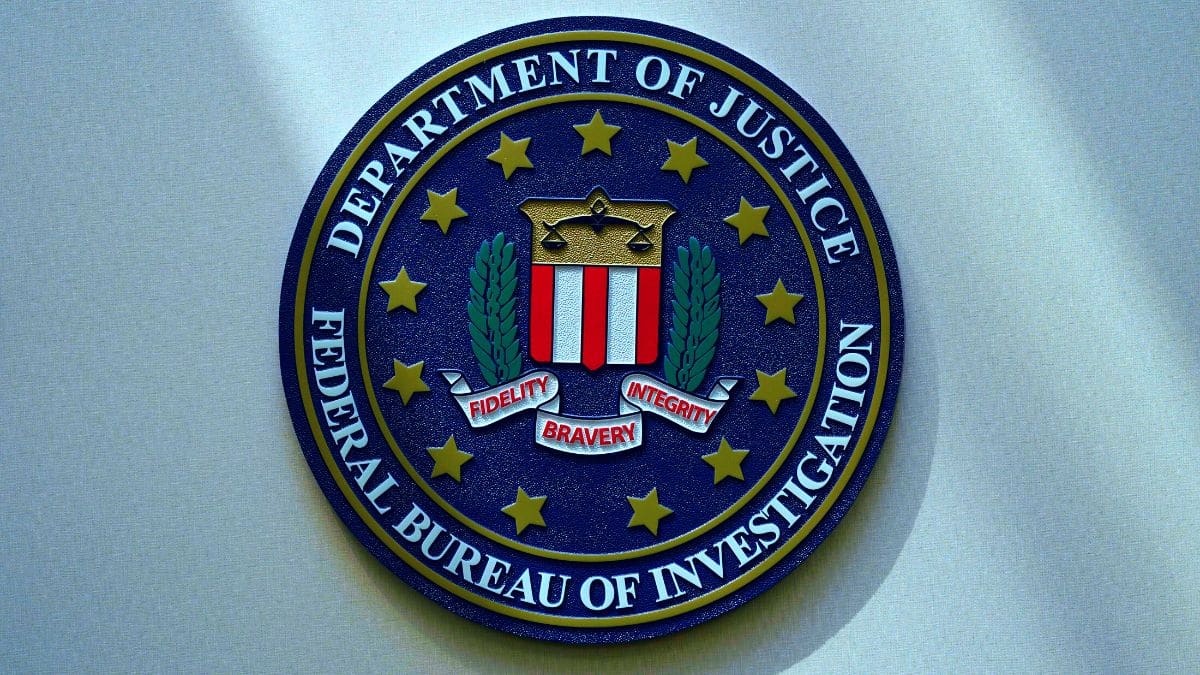 Liberty Safe previously gave the FBI the access code to a January 6 protestor's safe.
QUICK FACTS:
Firearm safe company Liberty Safe released changes to customer privacy policies following widespread criticism for giving the Federal Bureau of Investigation (FBI) access codes to their customers' safes.
The company granted the FBI access to a safe owned by Nathan Hughes, a protestor connected to the January 6, 2021, U.S. Capitol unrest.
Hughes has been charged with felony civil disorder and misdemeanors.
"Effective immediately, existing customers can visit www.libertysafe.com/pages/combination-removal and fill out the form to have records of their access codes expunged," the company said in a statement. "In the coming weeks, we will be releasing a feature that gives every new customer this option when registering their safe."
"This change allows customers to take control of how their information is stored and protected. We understand that many of our customers are willing to assume the responsibility of safeguarding their own combination," the statement added. "We have also revised our policies around cooperation with law enforcement. Going forward, we will require a subpoena that legally compels Liberty Safe to supply access codes, but can only do so if these codes still exist in our system."
FBI ARRESTS NATHAN HUGHES:
According to media personalities The Hodgetwins, who know Hughes, "Nate was raided by the FBI and arrested at gun point. His girlfriend (who just had a miscarriage) was held at gun point and put in handcuffs."
"The FBI turned off his security cameras, unplugged his internet, and flipped his house upside down in a search," they went on.
"The feds called the manufacturer of his Liberty Gun Safe and got the passcode to get into it too. All for protesting at the Capitol over 2 1/2 years ago. He is being charged with crimes related to January 6th. He didn't assault anyone and he didn't vandalize anything. He is being labeled a domestic terrorist and a traitor to his country by woke leftists and the media. Nate is just like us…he's an outspoken American Patriot…he loves freedom, loves his country, and would do anything to preserve our rights."
"He's been fighting to save our country for years now. He's also a small business owner with a family that relies on him," The Hodgetwins added. "We all know how heated this political climate is getting, but they've pushed too far and it's time for people to speak up for people getting screwed by the system. BLM and Antifa can go burn down our cities and get off the hook, but Trump supporters get raided and rounded up for protesting."
BACKGROUND:
Turning Point USA founder Charlie Kirk remarked on X, formerly known as Twitter, that Liberty Safe was sold to a "liberal" investment firm in 2021.
"Liberty Safe was sold to Monomoy Capital Partners in 2021, a liberal East Coast investment firm."
Kirk "pulled the FEC reports on the company and found approximately $400,000 over the last 10 cycles of max donations to Democrats" such as Raphael Warnock (GA), John Fetterman (PA), Mandela Barnes (WI), and Mark Kelly (AZ).
"Liberty Safe's current CEO, Justin Hillenbrand, was a founding partner of [Monomoy Capital Partners] and donated $4,600 to Obama for America," Kirk wrote, adding that the company should be boycotted.