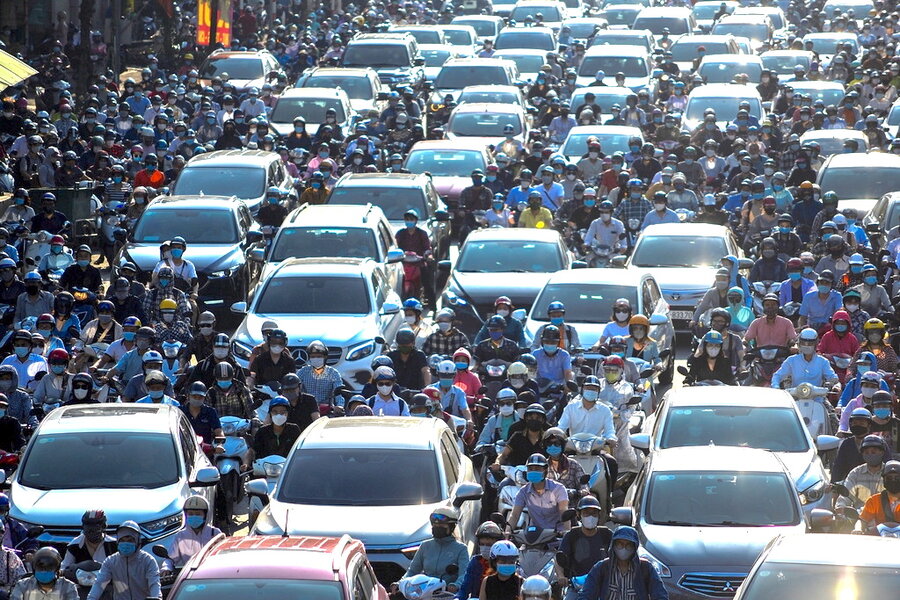 For 23 years, ever since Bill Clinton became the first U.S. president to visit Hanoi, it has been a rite of passage for every American commander in chief to visit the capital of Vietnam, a former enemy. President Joe Biden takes his turn Sept. 10. His state visit will build on one of history's best examples of how once bitter and estranged foes can work toward reconciliation.
While the visit is aimed mainly at drawing Vietnam into a close strategic alliance, Mr. Biden is expected to offer a new type of aid, this one designed to help find the remains of Vietnamese who went missing during the war. Ongoing U.S. aid is already targeted at finding Americans missing in action, removing land mines, and coping with the effects of the wartime defoliant Agent Orange.
Such work of healing the wounds of a conflict that ended 48 years ago has been so successful – although unfinished – that officials in Hanoi often speak of a desire to advise countries coming out of mass violence on how to achieve trust, forgiveness, and even friendship with previous antagonists. One bit of advice: Let the healing begin with individuals, working heart to heart.
Much of the groundwork for U.S. normalization of ties with Vietnam in 1995 – two decades after the war's end – was led by American veterans and church groups going to the country to make amends for the effects of violence on all sides. Their expressions of penance opened a door to trust at an official level.
"It's been driven by ordinary citizens," says Andrew Wells-Dang, head of the Vietnam War Legacies and Reconciliation Initiative at the United States Institute of Peace. "The role of Vietnamese Americans is especially important … because they have links to both countries."
Reconciliation, he says, relies on "people in both countries understanding and accepting the past, developing relationships with each other, and then having a shared vision of the future." Families who suffered during the war have "become a pillar of connection between the two countries."
One American veteran, the late U.S. Sen. Max Cleland, said he needed to help Vietnam in order to heal the "hole in the soul" caused by the war's effect on him. The late Sen. John McCain, a former prisoner of war in Hanoi, said he needed to let go of anger toward his captors. He led much of the reconciliation process.
U.S.-Vietnam ties have "had a remarkable trajectory over the last couple of decades," says U.S. Secretary of State Antony Blinken. Now with Vietnam as strong destination for American investment and China seen as a rising threat in Asia, "this is … one of the most important relationships we've had," Mr. Blinken said.
The visit to Vietnam by the latest American president – Mr. Biden's first despite his decades of foreign policy experience – will mark yet a new chapter for official bilateral ties. Yet "ordinary" Vietnamese and Americans have already learned how to reconcile – by reconciling themselves to a calling for love and forgiveness that can supplant the wounds of war.