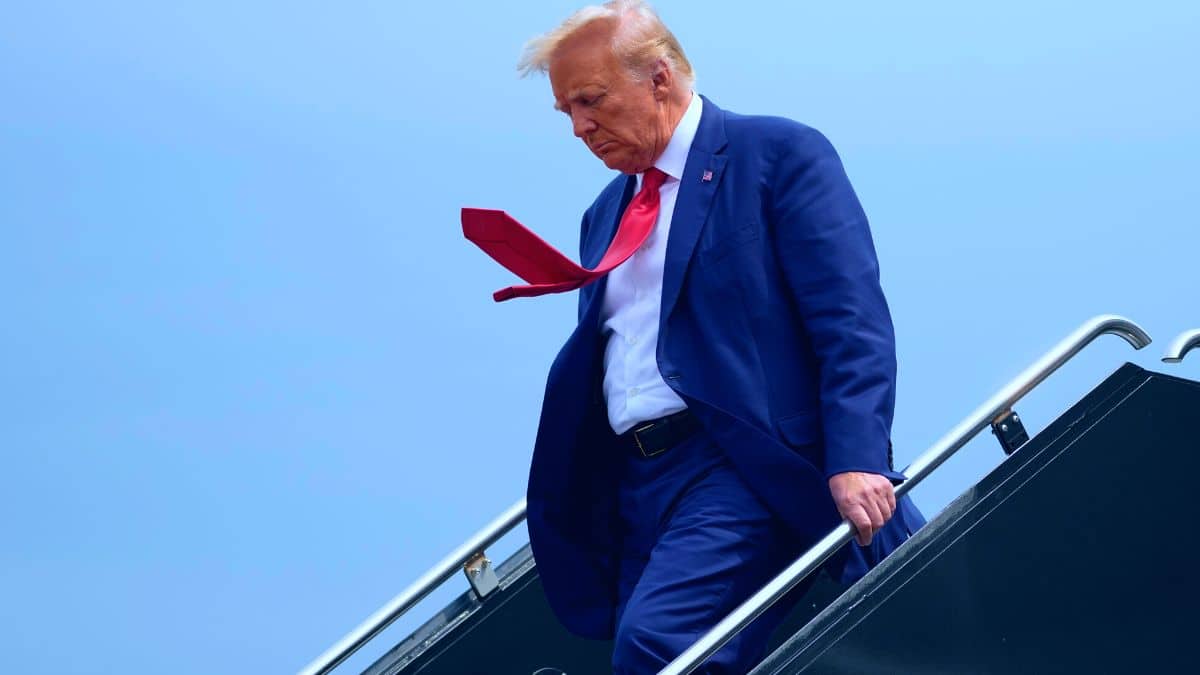 A codefendant in the Georgia election fraud case with former President Donald Trump is being held without bail. 
Black Voices for Trump leader Harrison Floyd is being held at Fulton County Jail in Atlanta, Georgia, after turning himself in on Thursday. 
"I do find that based on the open charge against you there are grounds for bond to be denied at this point," Judge Emily Richardson said.
"So I'm going to go ahead and find that you are at risk to commit additional felonies and a potential risk to flee the jurisdiction," she continued.
Floyd is facing charges of influencing witnesses, conspiracy to commit solicitation of false statements and writings and violating the Georgia RICO Act. 
Richardson deemed the reason for Floyd's no bond was because is a "flight risk."
From Fox News:
Among the 19 co-defendants, Floyd is the only individual not to strike a bond agreement ahead of surrendering to authorities. 

He represented himself in court, saying that legal counsel was too expensive.